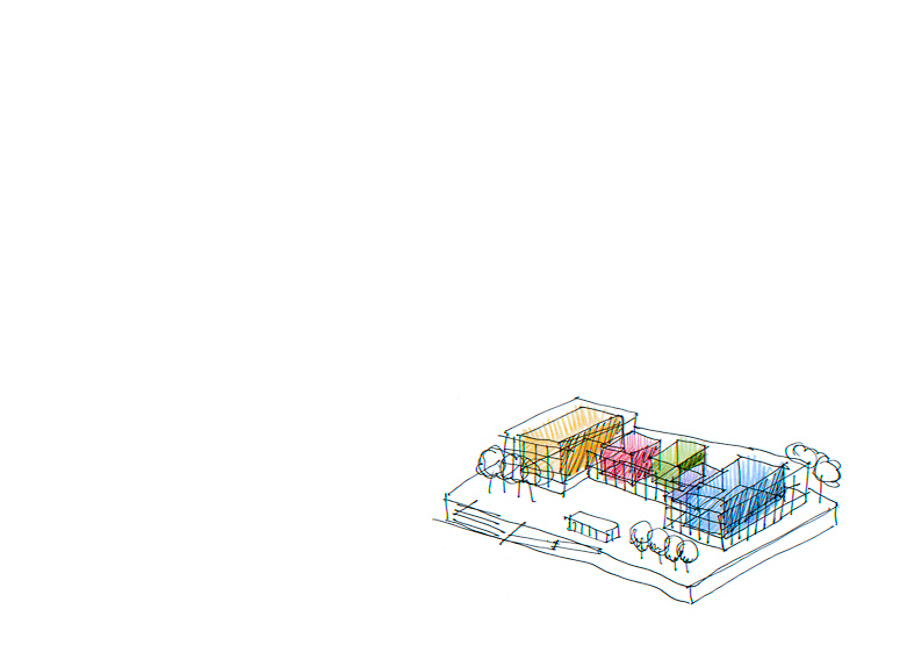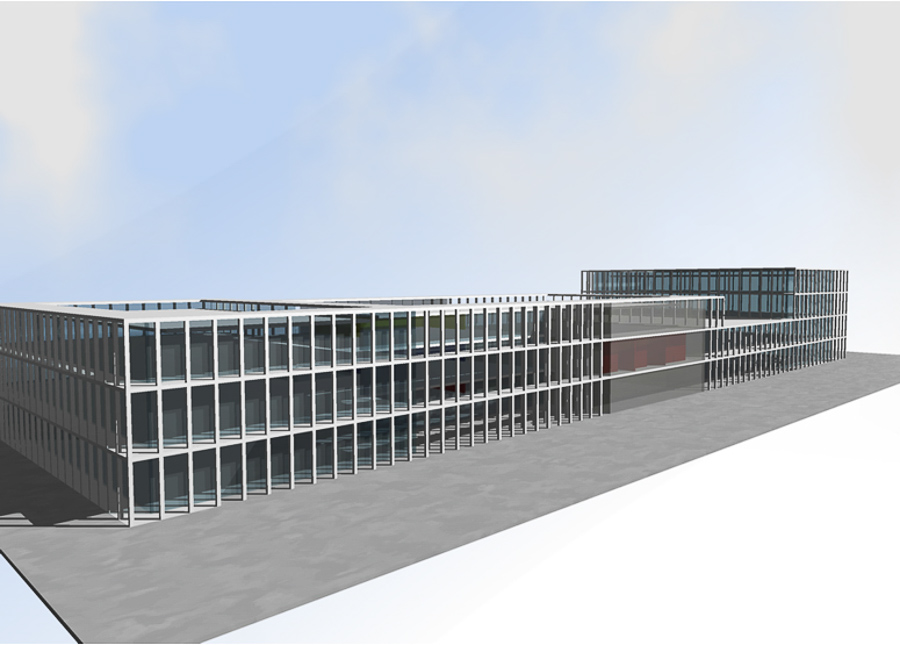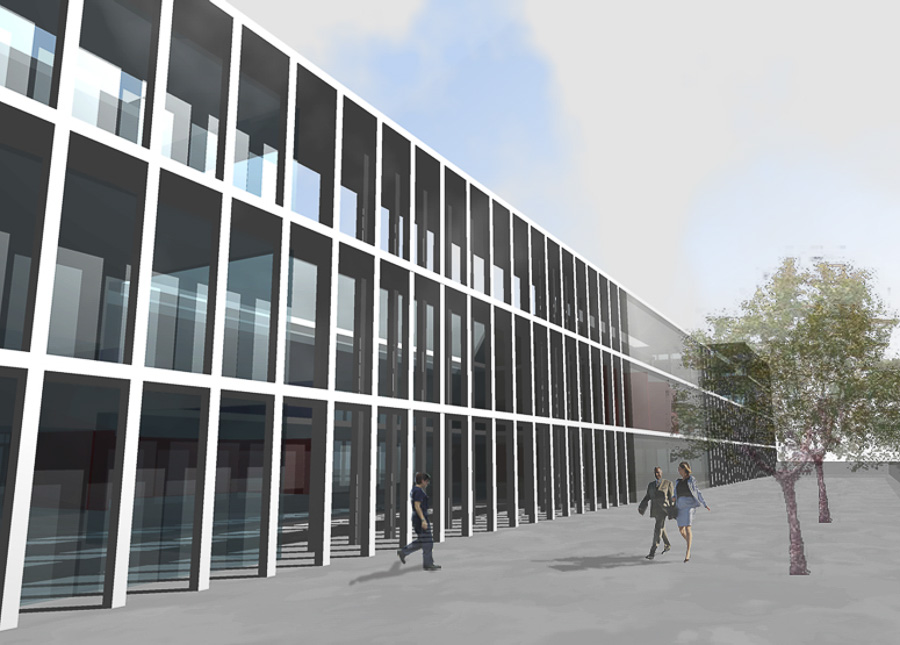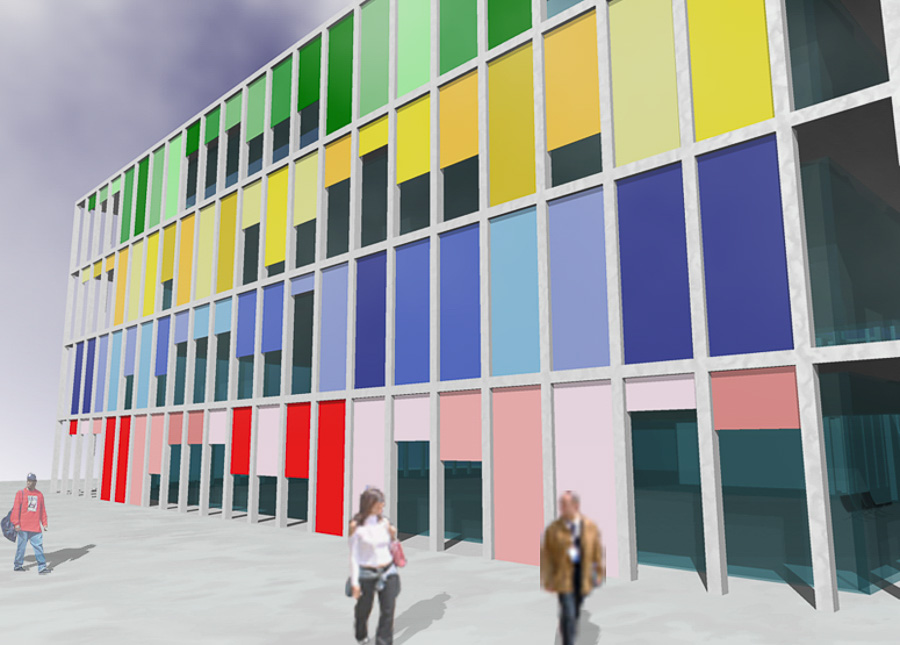 New Provincia di Arezzo Headquarters International Competition
2005
Arezzo (AR), Italy
project
G2BA Architetti Associati
landscape architects
Franchi Lunardini partners
client
Provincia of Arezzo
We found it essential to propose a new and recognizable architectural mark for our project that's why we choose to design a new building with clear cement at view, glass and steel: the materials of our times, combing them in surfaces characterized by essential lines.
The building lays on a platform that creates a square, meeting place for the collectivity which connect Via Mecenate to via Duccio da Boninsegna. The orientation chosen for the building, just around via Boninsegna, considers the presence of an area available for events.
The green arrangement is characterized by inserting shrubs and plantations typical in the area. The design of the green parterre, with laws separated from the flooring by cor-ten kerbs, follows the regular origin of the building.
The wide windows contribute to bring the natural light that may be mitigate and modulate by automatic screens according to the utilization necessity; in order to keep the costs down, particular attention has been given to the air circulation.
The idea of the multiplicity of the loggias proposed with simple and logical marks which characterized the exterior surfaces is the same that Giorgio Vasari used to realize, with stylistic elements of the Reinassance, the evocative loggias of Piazza Grande in Arezzo and the Uffizi in Florence. Each volume has its own vertical connections, its services and changing rooms located along the longitudinal axis; this latest forms the real spine of the building. This wide area is located on each floor and small meeting rooms, conference halls and relaxing areas look over it.
White walls, an homogeneous floor made of grit and the good light characterize the internal spaces. The light, component part of the building as well, drops from the skylights and, through the openings corresponding to the stairs, spreads to all levels by lightening the internal ambient.
The project is characterized by five volumes of different dimensions according to the quantity of employees of each technical and administrative area of the organization. The linearity of the external structures connects the five elements that are brought out by the platform they lay on. Each department has at disposal a number of areas on the top floors: directional offices, individual stationing, archive and reproduction rooms, meeting rooms, public greeting points as well as areas where operational configurations may be free.