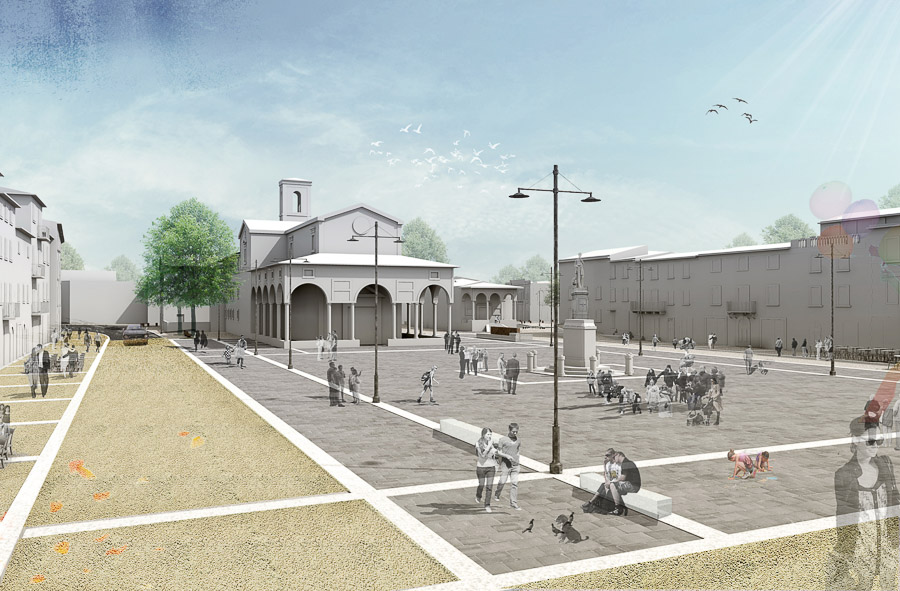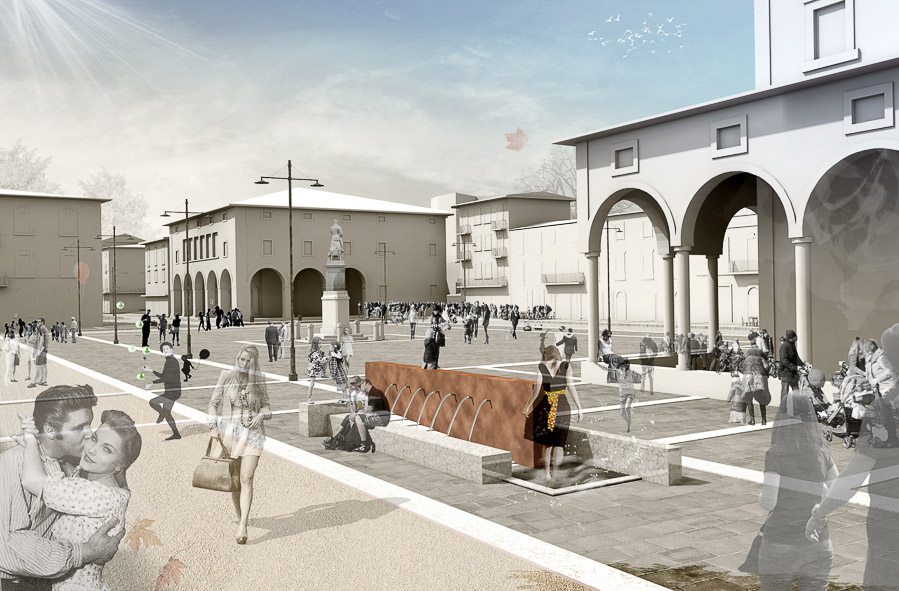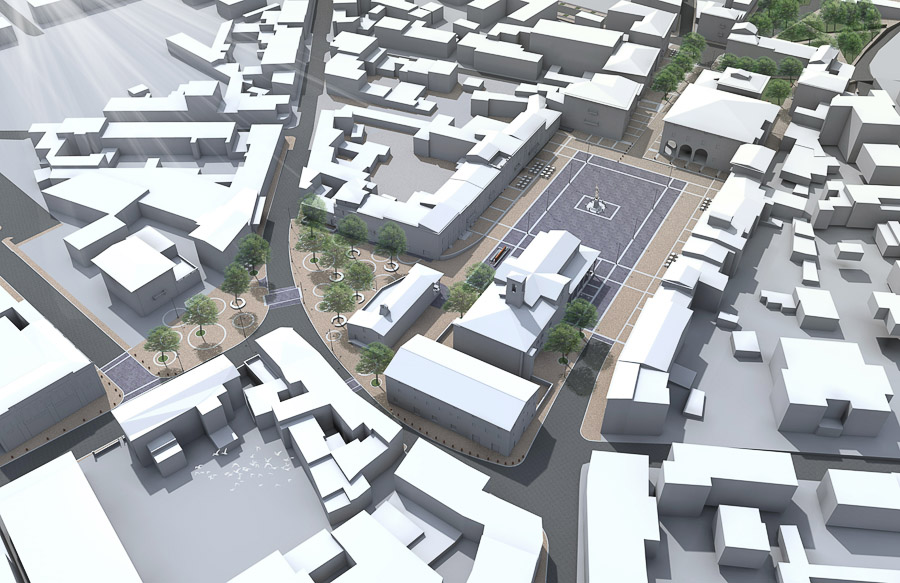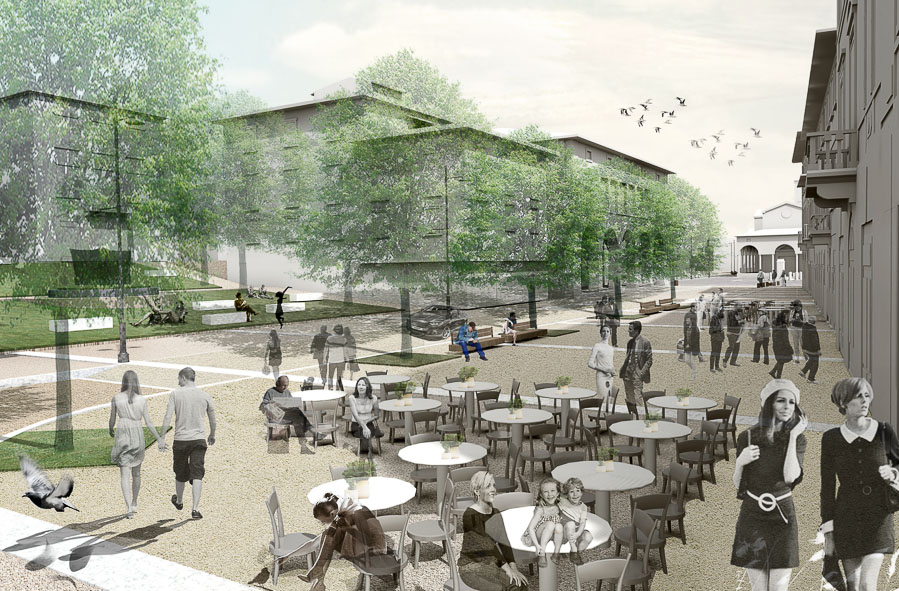 Redevelopment of the squares system of Monsummano Terme
2013
Monsummano Terme (PT), Italy
team
G2BA Architetti Associati
Franchi Associati
Chiara Tesi
Emanuela Morelli
Chiara Bartoli
client
Comune of Monsummano Terme
The current system of open spaces Monsummano is the result of a long process, started in a systematic way from the middle of the seventeenth century.
This proposal therefore bases its design approach on respect for the historical articulated spatial configuration of solids and voids of the system Monsummanese and aims to redevelop the character, enhance its recognition and qualifying its enjoyment.
In order to reconstruct a homogeneous identity of Monsummano, the theme that guided the project is related to the story, or rather the historical stratification, which finds expression in signs and present character of this urban landscape. These are the monuments (the church , the Oratory , Osteria dei Pellegrini , the Theatre, the monument to the poet Giusti), the forms of settlements and the open spaces and their relationship with the distances (the building facades, openings and the closures of the spaces, and in particular the historical main road, the via Francesca, as the matrix of the ancient core of Monsummano Basso), internal and external views, particularly towards the hillside and Monsummano Alto. Specifically, there are reports of vision and perception, through the urban scene, they become the cornerstones of the theme of the project.
It as a tale that tells the memory and history of the town, it ideally combines open spaces and built in a continuity of use and perception at the same time respecting the role and character of the different places that constitute it.
The sustainability of the project proposal is Guaranteed:
From a new study of the circulation and parking system;
From the choice of materials, that reflect and interact with existing, reinforcing the sense of unity of the places. The materials also provide high durability at the same time taking on the patina, the passage of time, and help enrich the charm of the story;
From the attribution for each part of the system of open spaces of a suitable character so as to give a specific role.