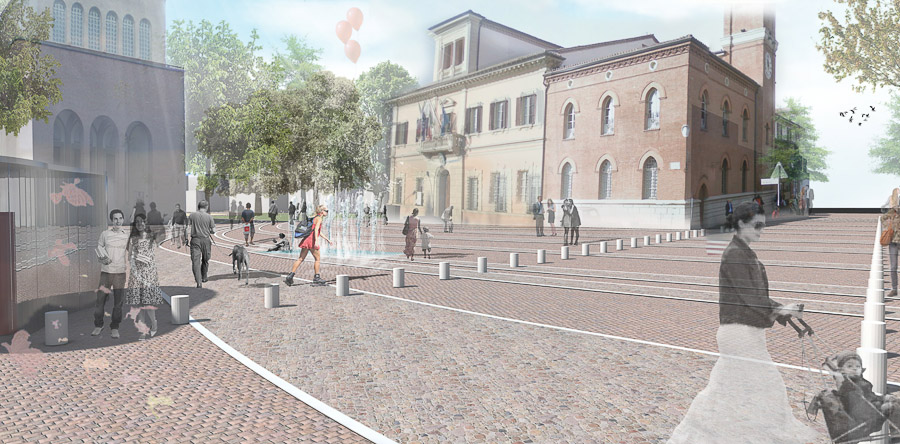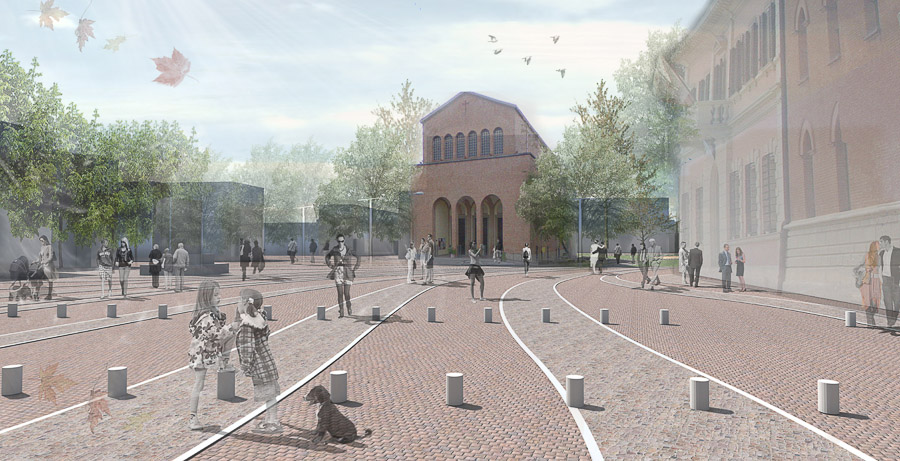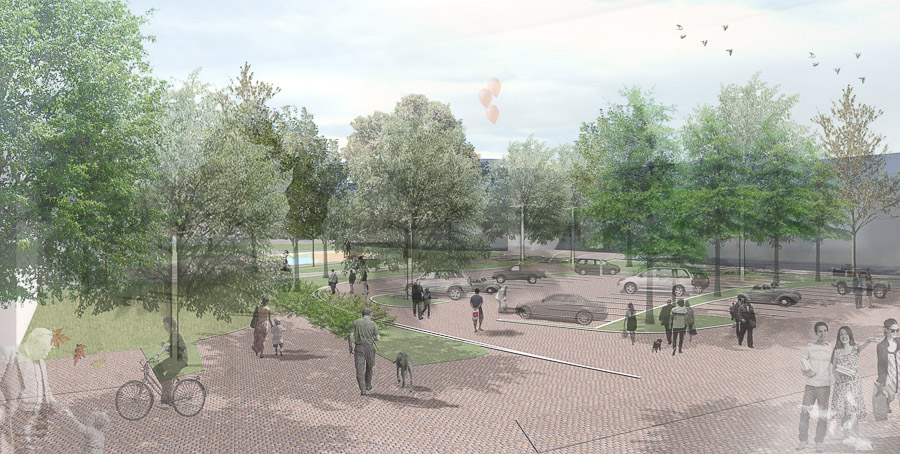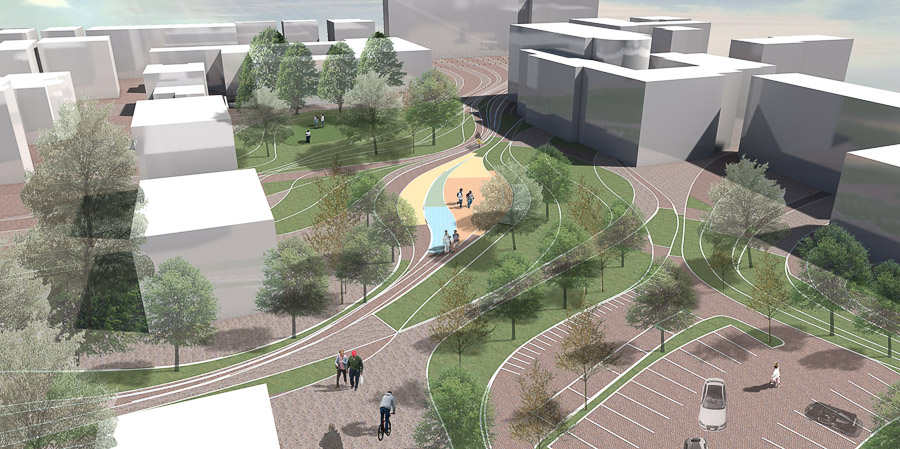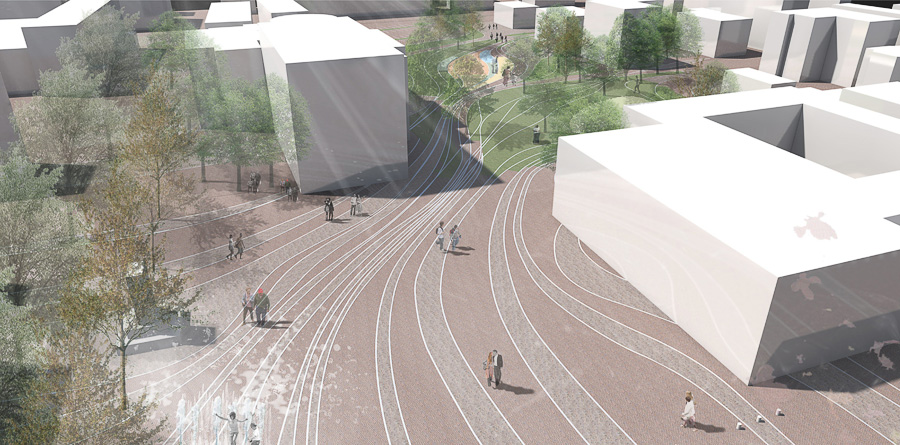 Redevelopment of the Piazza Bracci and surrounding areas
2012
San Lazzaro di Savena (BO), Italy
team
G2BA Architetti Associati
Franchi Associati
Chiara Tesi
Filippo Isola
Nicholas Bertoux
client
Comune of San Lazzaro di Savena
The idea of the project incorporates the sustainability criteria set out in the competition brief, emphasizing some aspects: the reorganization of the circulation and parking system, in particular by providing for the pedestrianization of the Square Bracci, allowed only for special events, the new asset of via Emilia, historical element generator of the city, regarded as a natural continuation of the square, in which a homogeneous flooring enhances "the reasons for the pedestrians" on the pathway.
The materials to be used for the surfaces (colored architectural concrete and porphyry) were chosen to ensure a high durability of the planned works, which do not require excessive maintenance and allowing the duration of the square image. In addition, the proposed solution will improve the use and integration of square Bracci and park "2 agosto 1980" for temporary events, game for kids, fairs and markets, meeting social functions, giving homogeneity to the public space.
The eighty-five names of the fallen August 2, 1980 generate lines that are the basis of the new design of the square, the park and the surrounding streets, a unique design that defines all the areas covered by the competition.
The length of each line is related to the age of each victim. The length of a life of 3 years or 86. Lines are moving as the path of each life. Inside the park, the lines are materialized, and made concrete with the names of each victim. A line, a life. We have chosen to create an evocative place, a work of land art that helps to define the space, rather than a single item, a single object that remembers the event. The proposal, thanks to the special design of the paving and the choice of materials used, gives new homogeneity and unity to the different areas of the entire area, connecting them together and composing a coherent picture of the same also in the diversity of functions. The stripes, which can be made with the porphyry (plates, cubes , etc.), connecting the different functions in an organic way, by linking every area.