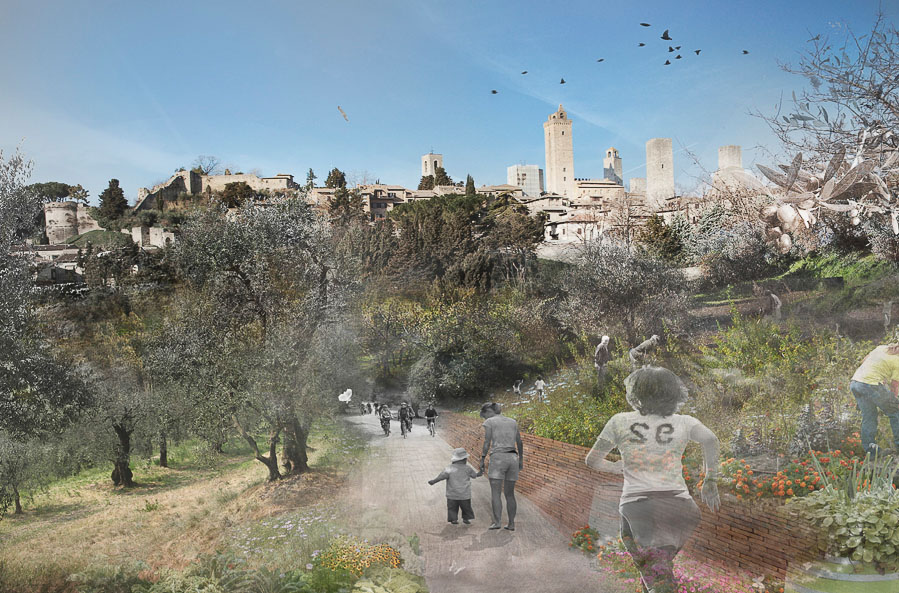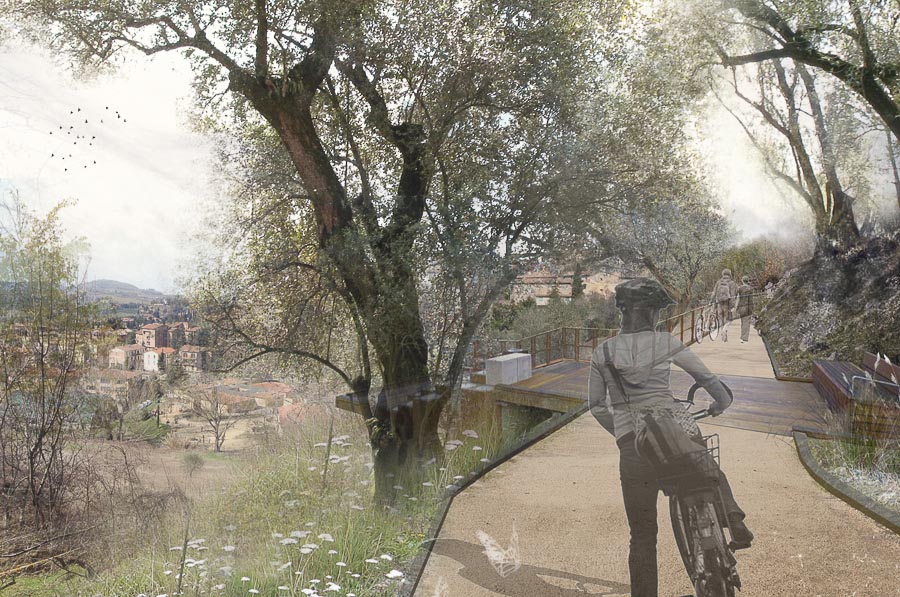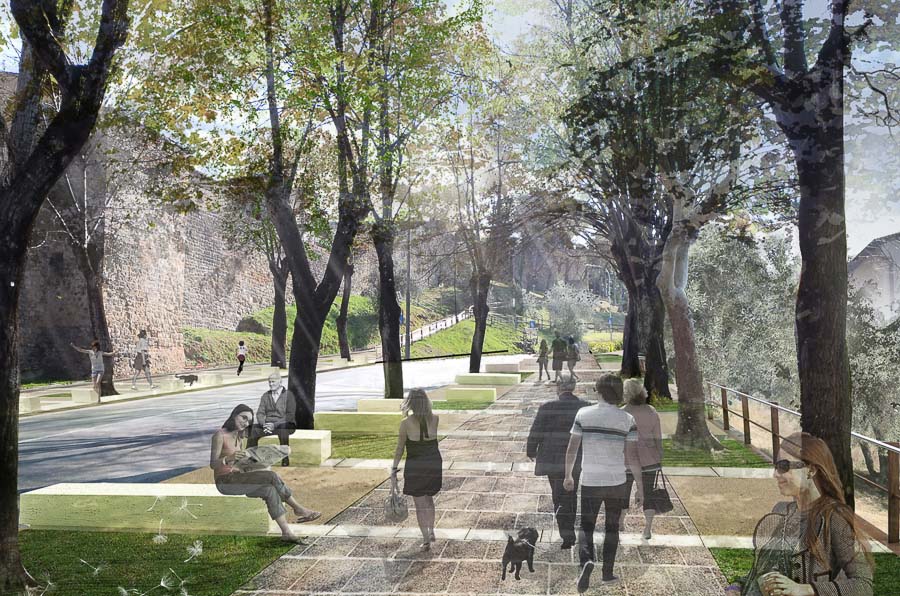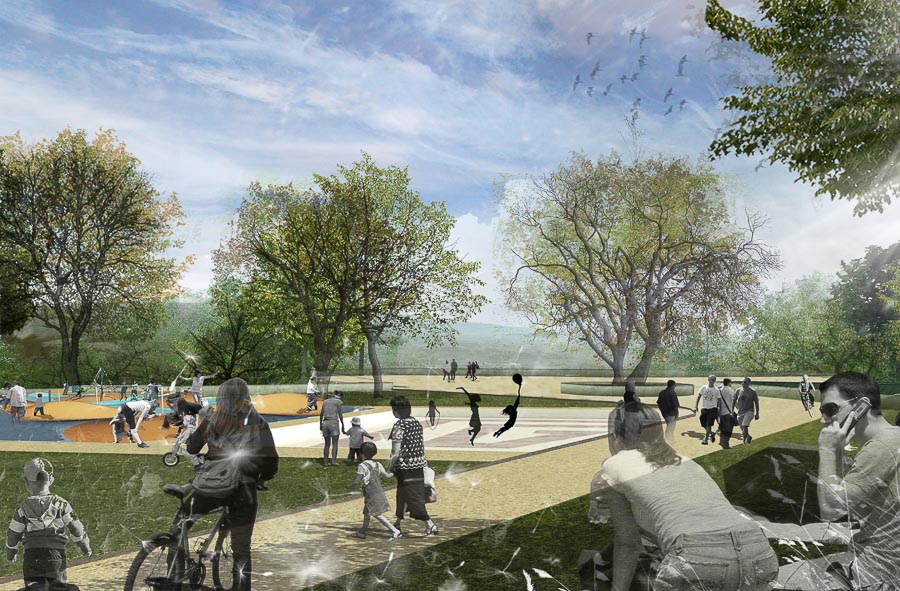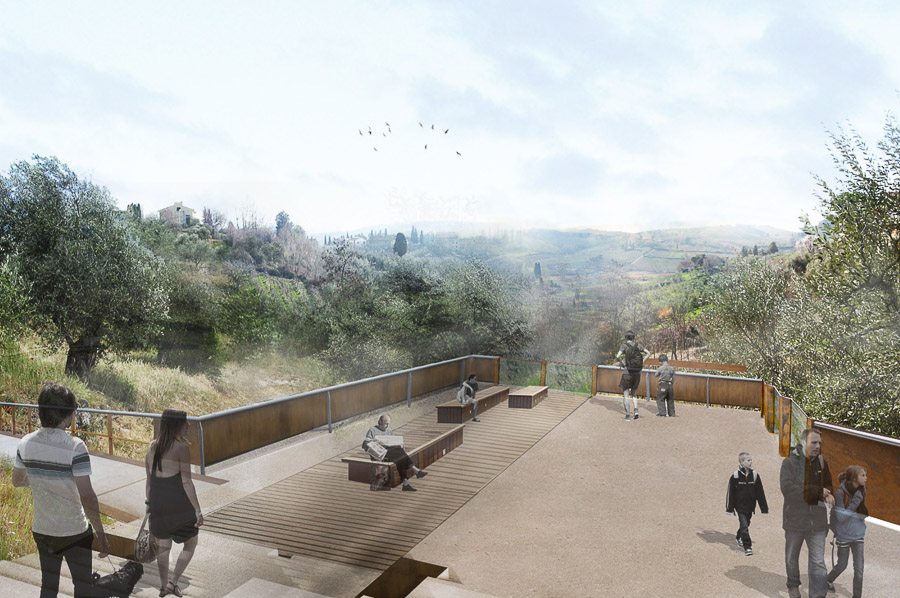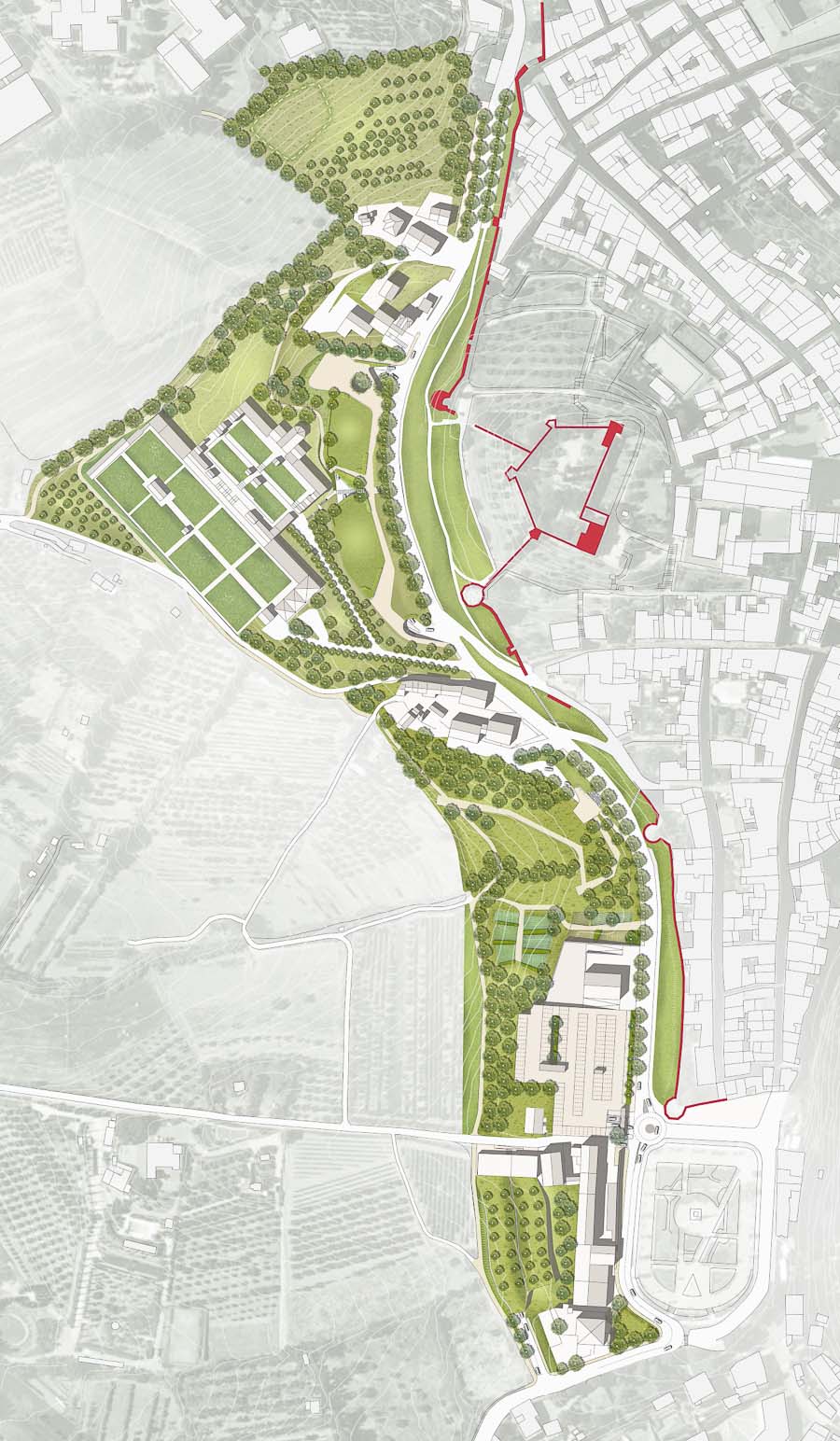 Urban and landscape redevelopment of the green belt in the west side of the walls
2012
San Gimignano (SI), Italy
team
G2BA Architetti Associati
Franchi Associati
Chiara Tesi
Grazia Comai
Ieva Butkute
client
Comune of San Gimignano
The aim of the project is to redesign the entire tissue morphology of the edge of urban belt that borders the city to the west of San Gimignano. A plan that re-qualifies a set of elements, functions and spaces that have grown unevenly and without a coherent plan preordained. Its redevelopment takes on even greater value as it represents the link between the two areas of great importance scenic, historic and landscape: the walled city and the historical agrarian frame.
The area today is made up of small cores with housing functions and activities of service and commercial. The green spaces, the rows of trees and agricultural areas abandoned, the degraded areas, the urban gardens improvised, the residues of olive groves and small gardens, are a sum of " landscape " ingredients that must be elevated to a system. This will create a connective tissue, represented by the system of green, dotted with features and services, to meeting places and spaces for interaction.
The idea is to reconstruct a landscape fabric that has been damaged in some places, even in recent times , to meet the legitimate needs of contemporary living. The project as a whole is outlined as "Sustainable Urban Regeneration", that passes through the sharing of goals and objectives and that needs actors 'public' and private energies.
The visual relationships between the green belt and the urban medieval walls were assumed to be invariant to the redevelopment project, as well as the green system that characterizes the entire tract interested by the project. This part of the city will be able to be a key strategic role to restore the relationship between cities and agricultural fabric. In this area will be able to find space to agrarian park useful functions: the entrance to the park, the center for environmental education and information, the "family gardens", the routes of penetration and connection to the medieval city.