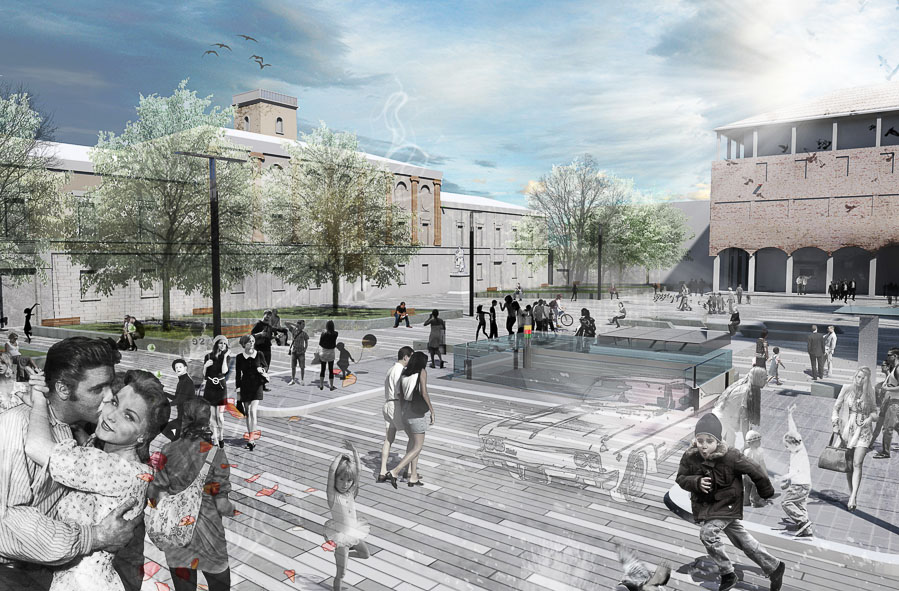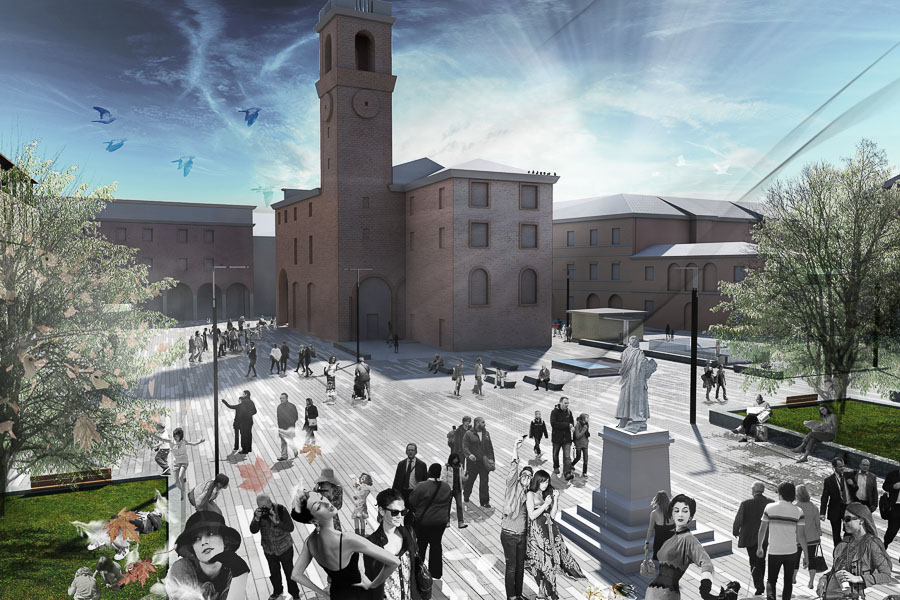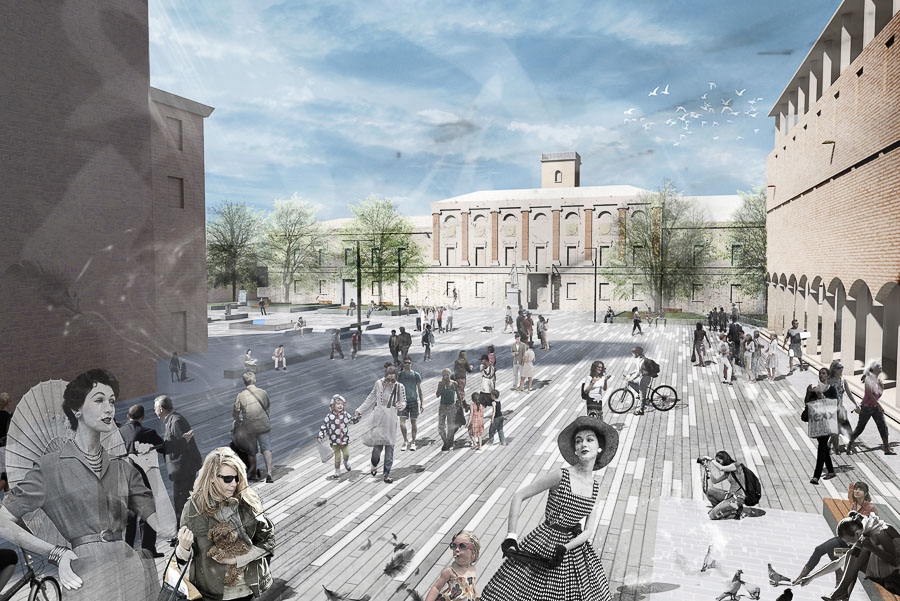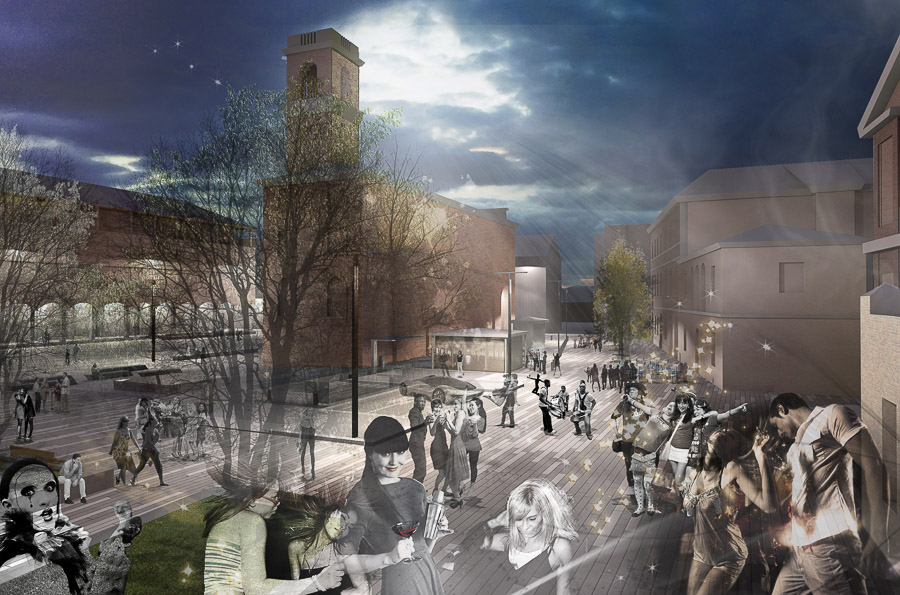 Recovery and redevelopment of Squares Almerici, Bufalini, Fabbri and the city frame near the Malatesta Library - 3 Squares
2011
Cesena (FC), Italy
team
G2BA Architetti Associati
Franchi Associati
Giorgia Feraudo
Chiara Tesi
Grazia Comai
Ieva Butkute
Daniela Corrente
client
Comune of Cesena
The idea of the project is to make of square Bufalini, square Almerici, square Fabbri and Corso Mazzini a single surface, oriented towards the Malatesta Library - main emergence of this place - and on which it is resting on the Captain's Palace.
It was decided to leave the square Almerici as one large space for several reasons: the first is to enhance the scenic backdrop represented by the Malatesta Library, which perceptually are oriented towards the "signs" white-on-gray of the pavement, and the second to allow the realization of city markets and events in general (concerts, parties, etc. . ) and then use space as a real arena; finally, to be experienced by citizens as a meeting place, with stone seats, with tables of coffee of the commercial activities that could occupy it in the summer.
Also in the square Fabbri the paved surface has the two-tone design to give the perception of a single integrated space. The presence of the Piadina kiosk (for which it provides the necessary increase in the numbers of the outdoor tables), newsstand, bars, coffee shops and other commercial activities with outdoor seating to be placed under trees Ginko biloba, as well as the proximity to Corso Mazzini, should reinforce the value that has more commercial square Fabbri than the other two.
Square Bufalini must report directly to the library and must, in the idea of the project, increasing the role polarizing (seating, shade, provision of street furniture , etc. ) as well as with the new green parterres, becoming the largest proscenium of the monumental façade.