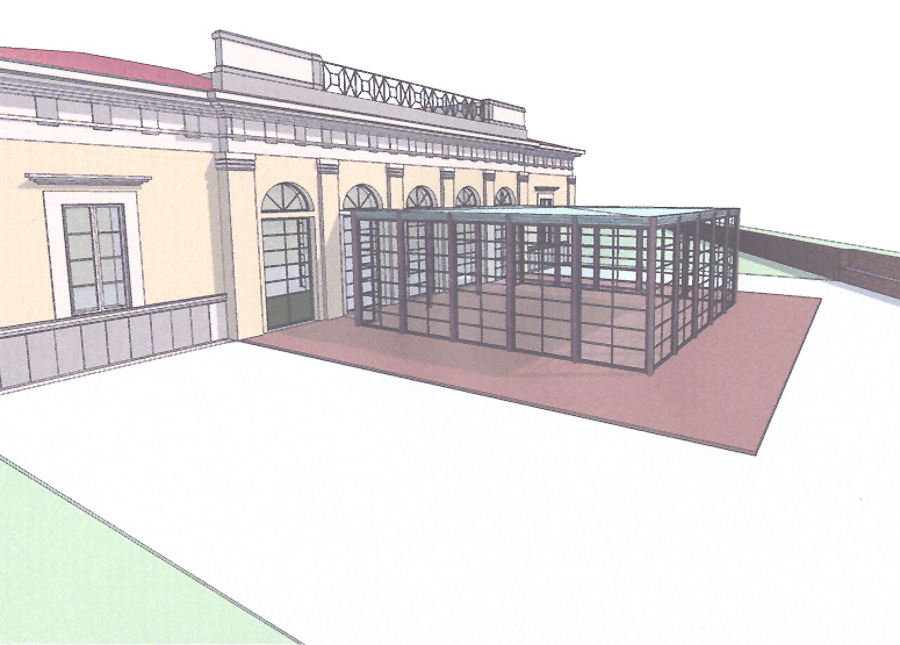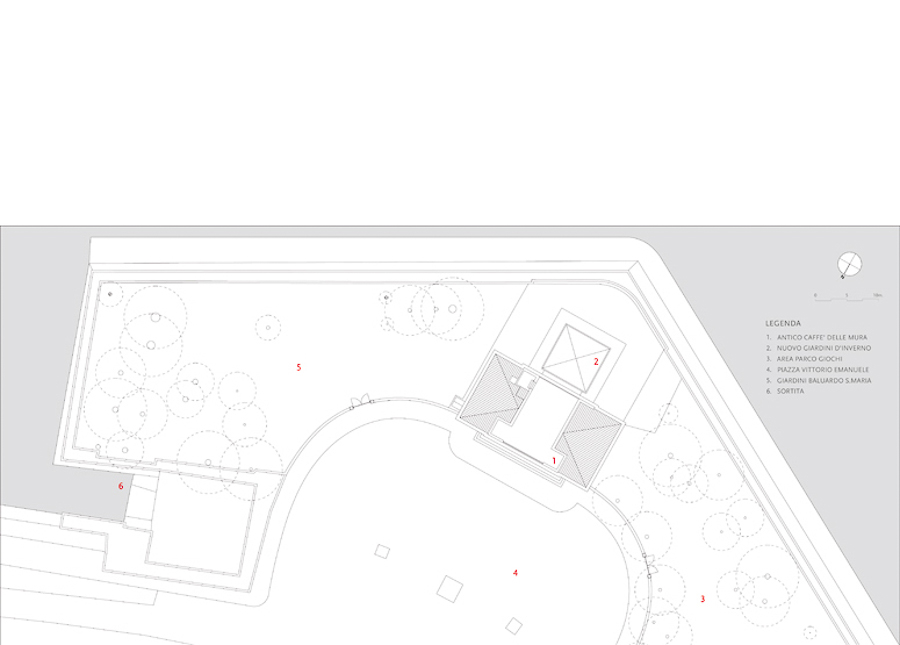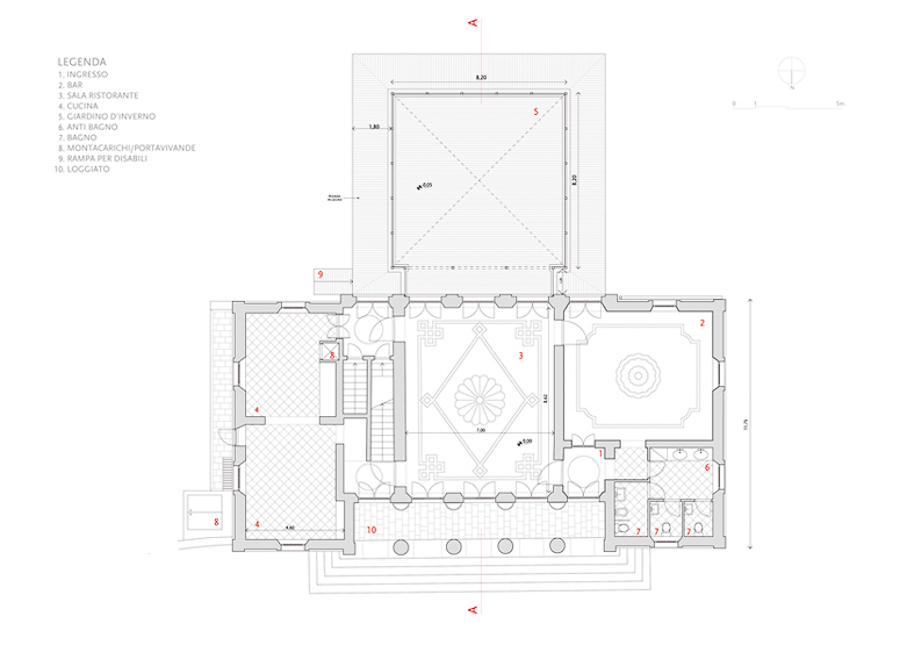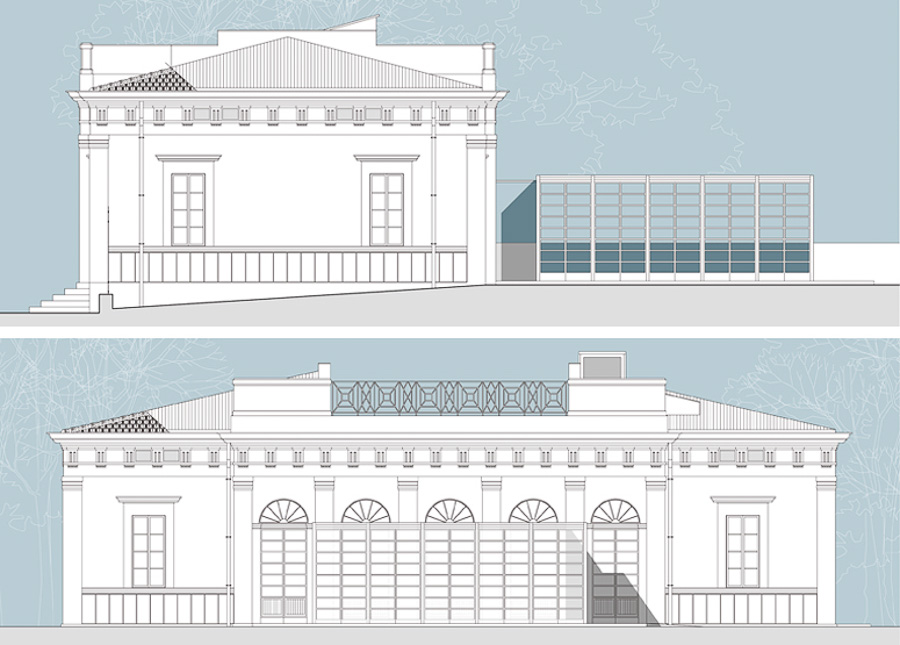 Restoration and building addiction of "Antico Caffè Delle Mura"
2002
bastione S.Maria city Walls of Lucca (LU), Italy
project
G2BA Architetti Associati
Franchi Lunardini partners
client
Antico Caffè delle Mura srl
The historic building of Caffè delle Mura dates back to the middle of the XIX century. Since its realezation it was used as refreshment place. It is placed above S.Mary, one of the bastions of Lucca's city walls. The restoration's project and refurbishmnent had a long planning and authorizing course. The first phase, wich began in 2002, was about an exhaustive historical archivist research and an accurate survey.
It followed a study of the different building typologies, the constituting materials and the analysis of the degradation in act. Later were indicated the conservation interventions on the surfaces, on the structural elements displayed in the diagnostic investigations. In addition to the careful conservation of this historical building, the project had to answer to the management needs and to the normative qualifications about the destination of the building to a restaurant.
It was scheduled a new arrangement and the adjusting of the regulations in force for the kitchen, restrooms, warehouse for the food storage and technological installation.
It has also been scheduled the creation of a winter garden by the southern side. The new volume has not been added to the building main body but it is next-door. The winter garden has been designed in iron and glass respecting the stylistic character of the nineteenth century's volume thus the structure becomes easily detachable.