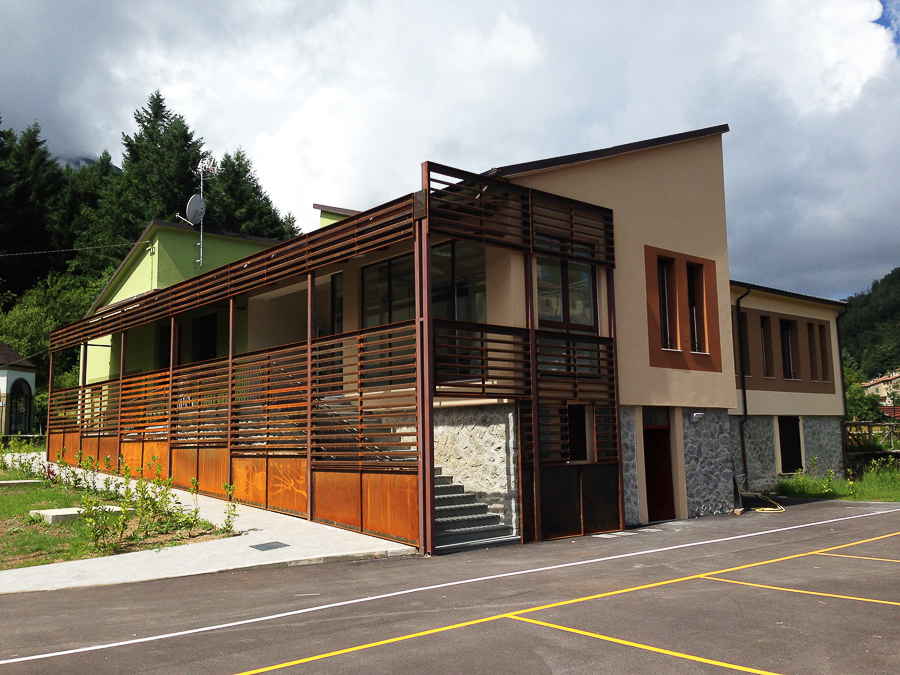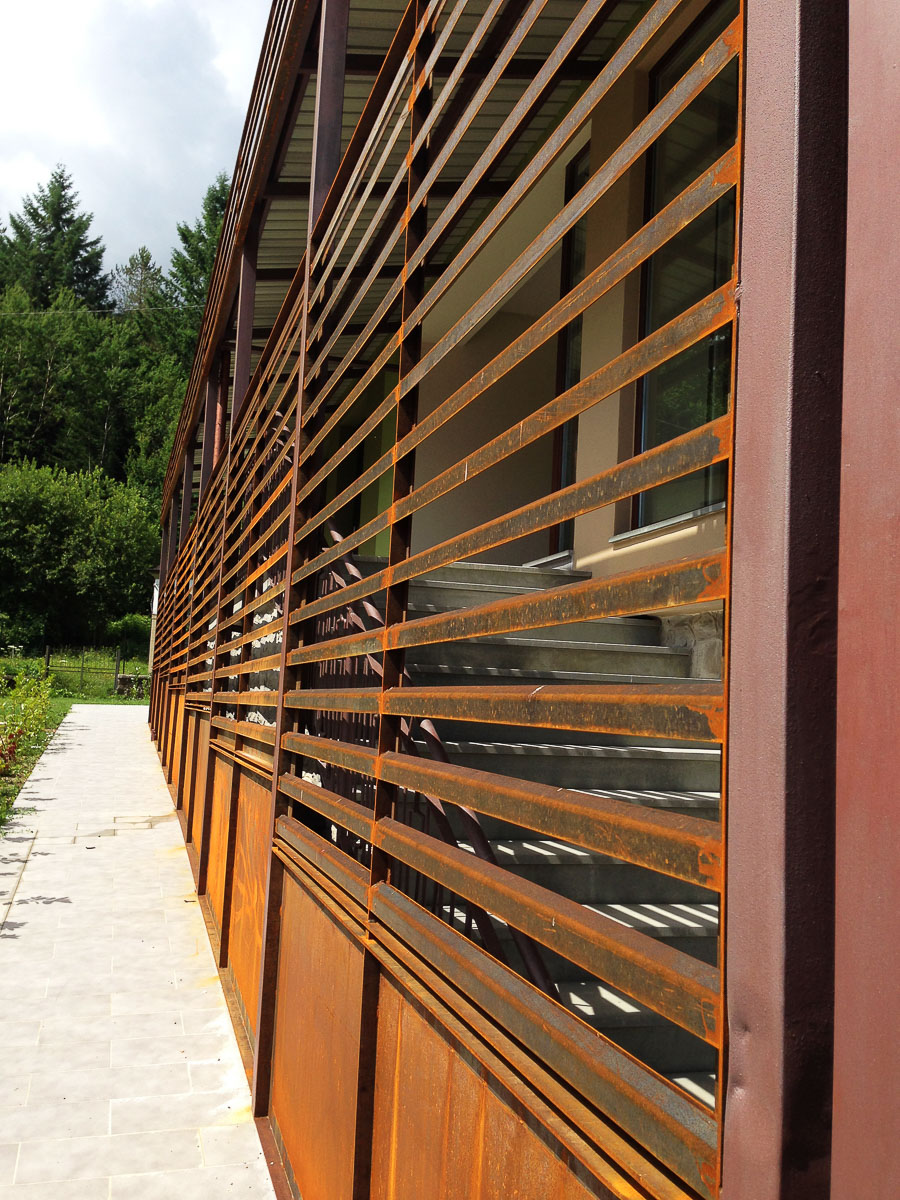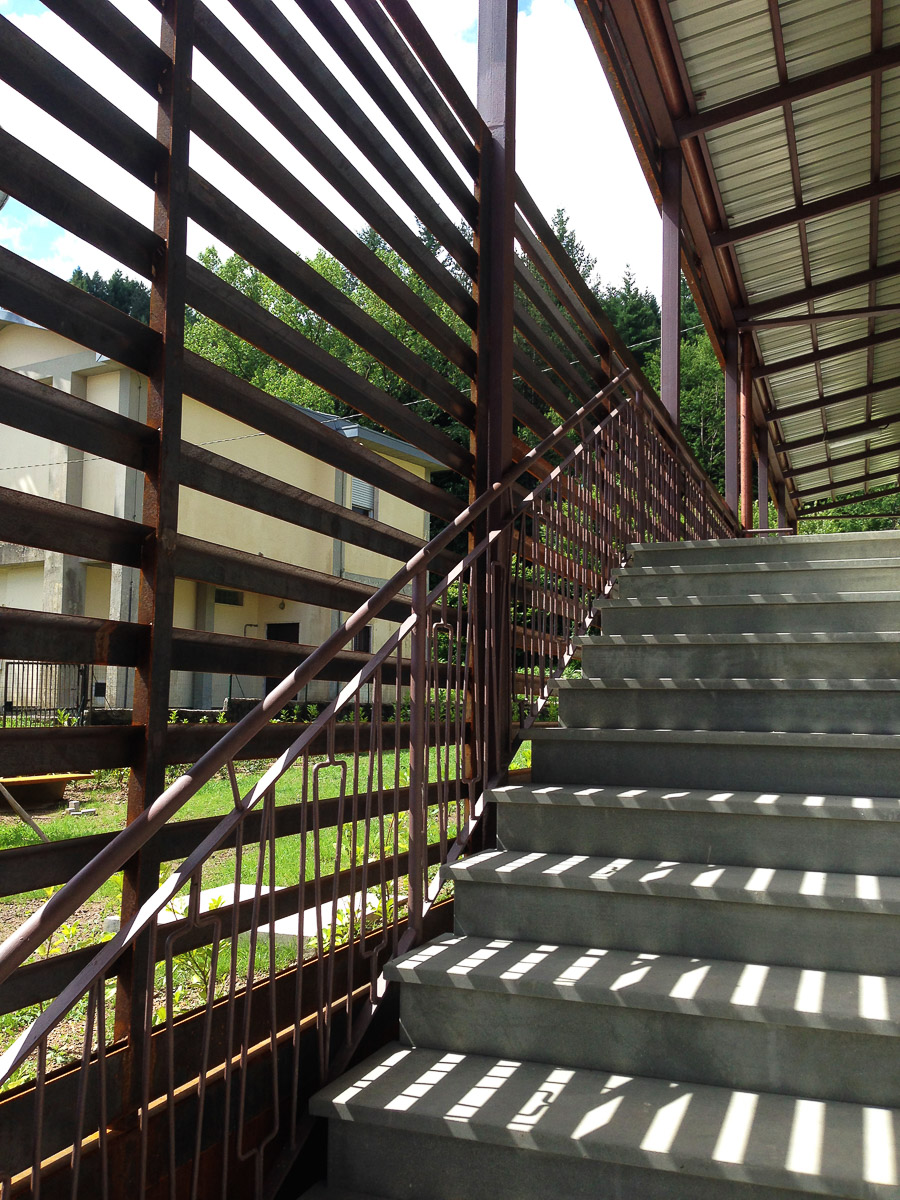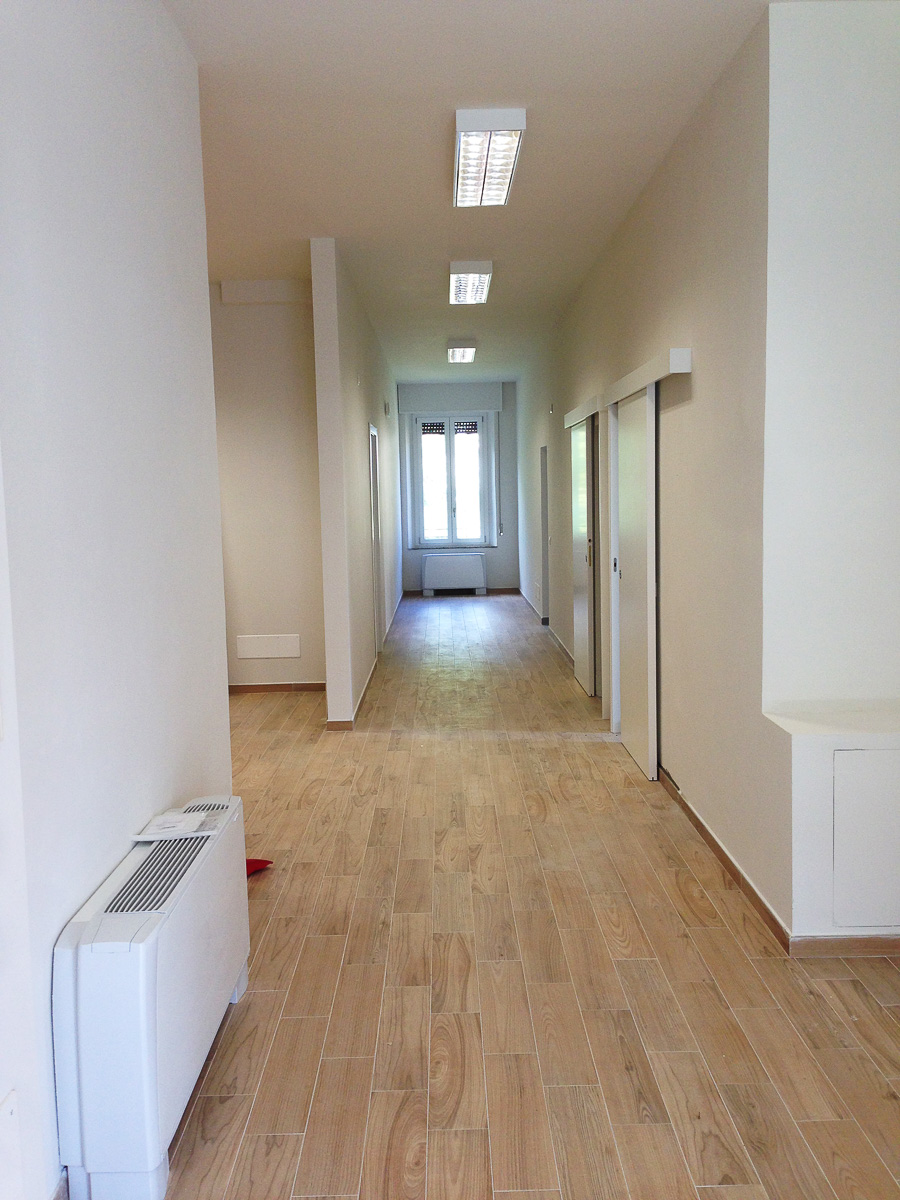 Redevelopment of the former school of Gramolazzo
2014
Gramolazzo (LU), Italy
project
G2BA Architetti Associati
client
Comune Of Minucciano
The interventions proposed for the redevelopment of the former School of Gramolazzo are within the broader project consisting in the Technological Pole - Service Centre of Gramolazzo, managed by the G.A.L. Garfagnana Ambiente e Sviluppo, which deals with the development of employment in prevalence in the stone industry.
The building is located in an area characterized by a high environmental value, because we are close to the Apuan Alps, near Lake Gramolazzo and near of the historic center of Gramolazzo.
The works on the former school of Gramolazzo, currently used for school of environmental education, don't change the current use, because the multipurpose spaces are intended to workshops, seminars, meeting spaces and offices. The project doesn't concern new volumes neither changes to the existing fronts. The actions relate to a different redistribution of the interiors, through new partition walls and replacing the finishing elements (flooring, tiling, etc).
One of the most important aspect of the project is to energy saving: there are many purposes, first in order of importance, the replacement of the windows and the placing of a coat with an high insulation factor. It allows to hypothesize the achievement of energy class A. Particulalrly, the objectives of the redevelopment are intended to complete and supply the provision of the services and facilities of the Technological Pole, means of the following new features:
a reception;
a cafeteria;
a first aid room;
five multi-purpose areas with toilets (to be used, as needed, for office, space for meetings, workshops - in turn divided into two rooms);
an office;
a guesthouse;
Externally the building has a new steel structure, located on the south-east front, with the function of sun screen (brise-soleil). This solution also allows to hold separate elements (such as scale, the ramp, the roof, the veranda and terrace access) in a single volume; this lightweight frame is made of thin cor-ten steel strips. This material minimizes the maintenance costs and it ensures durability to the intervention.