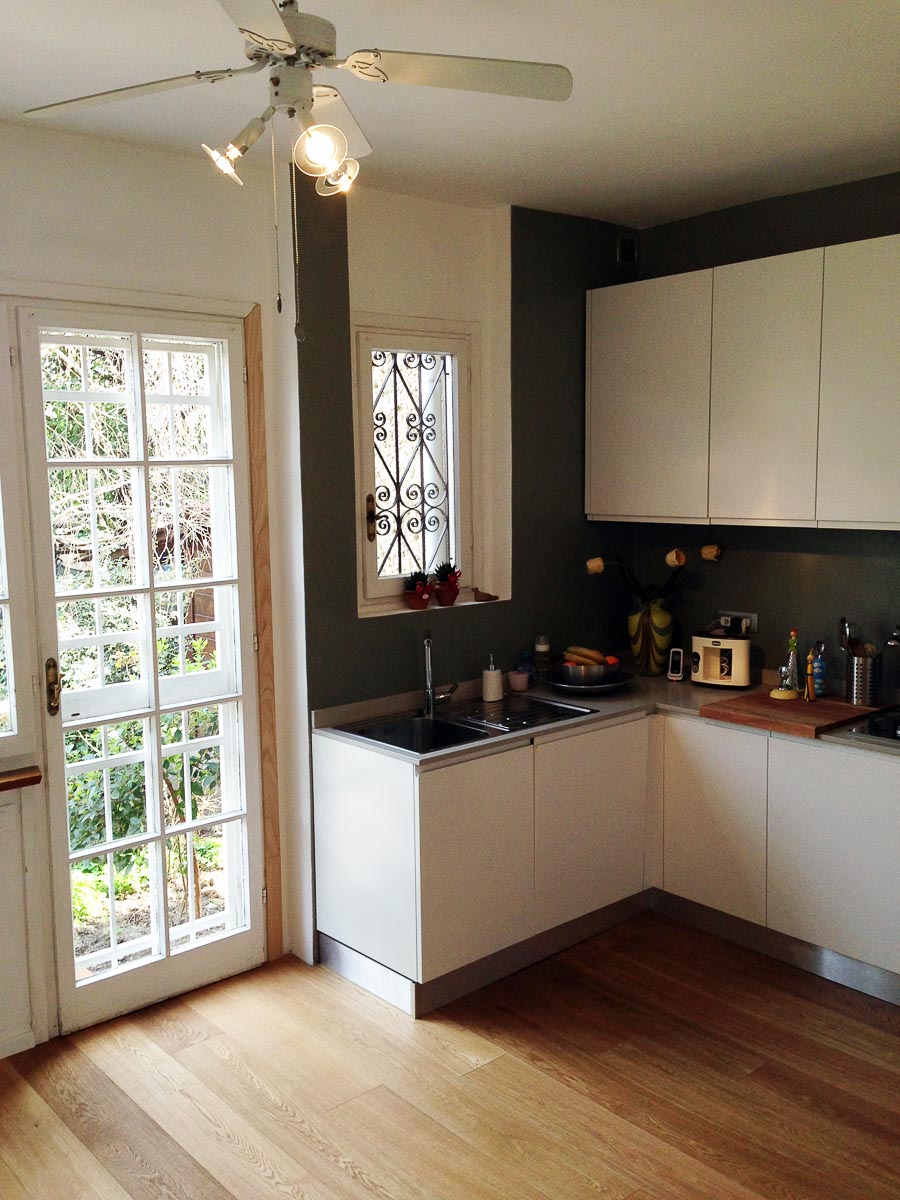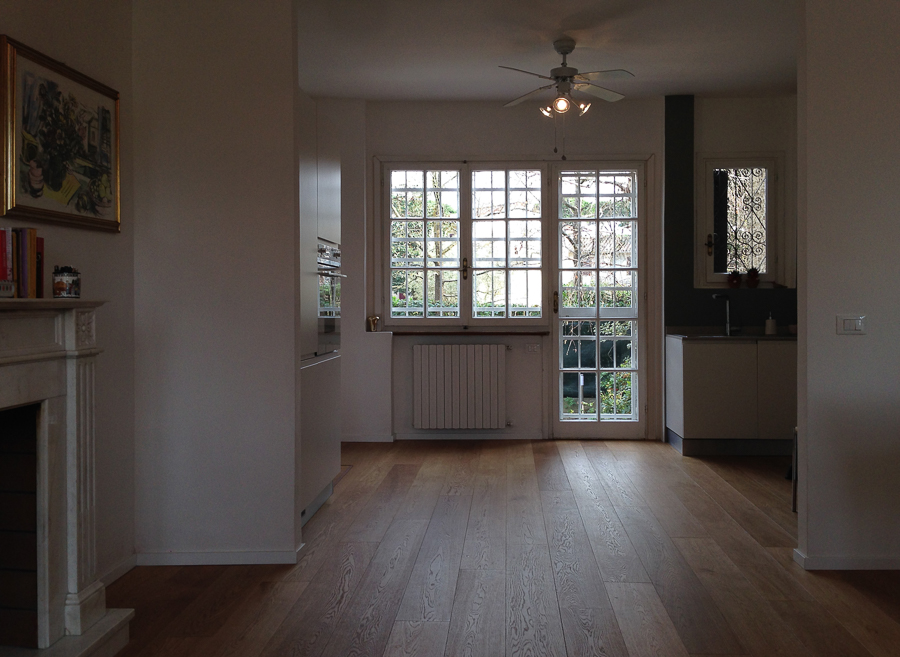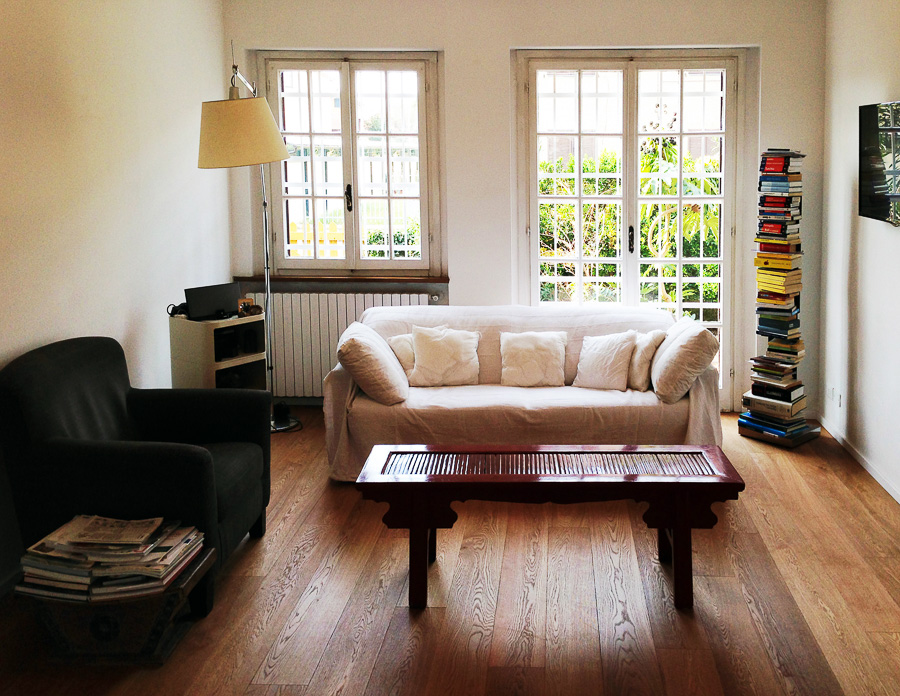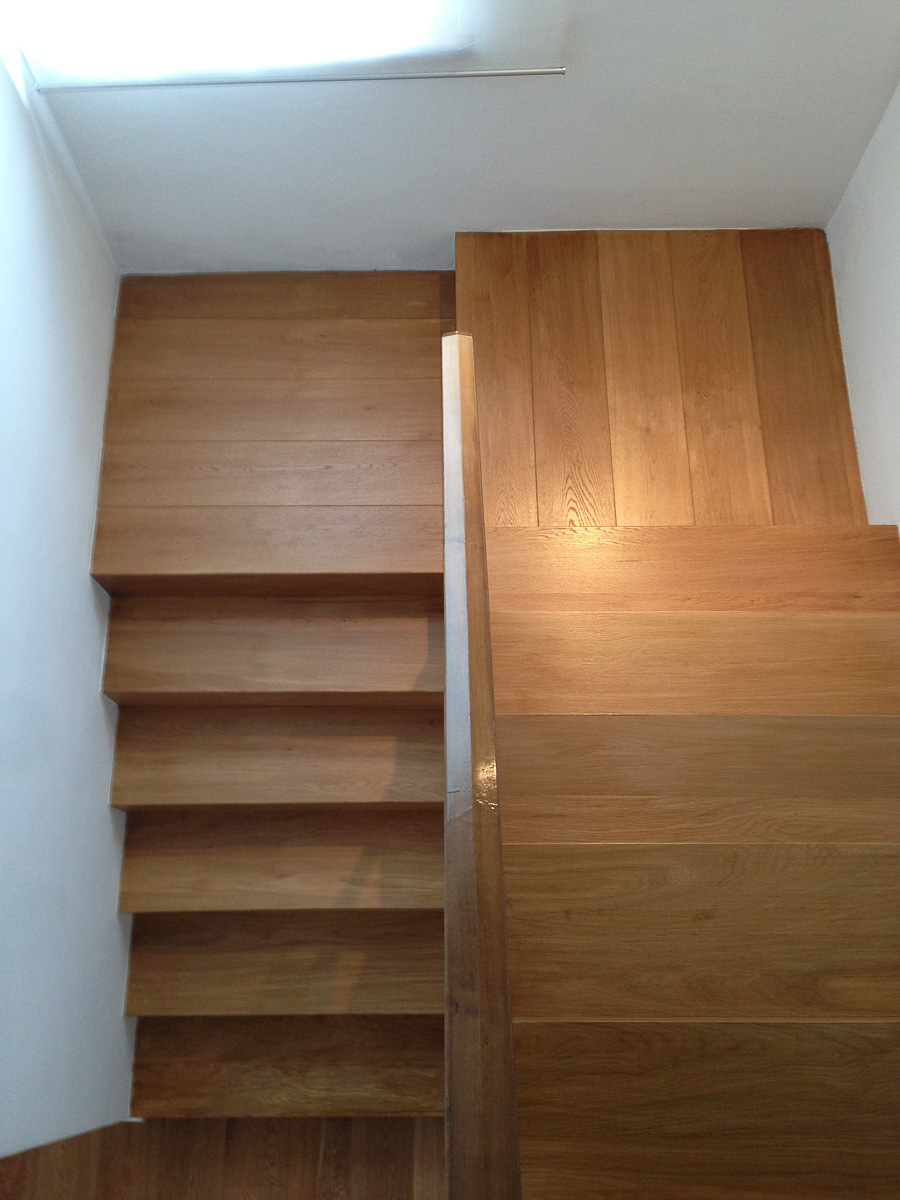 Private house in Pisa
2014
Pisa (PI), Italy
project
G2BA Architetti Associati
client
Private
The project involved the redesign of the space on the ground floor of a villa in the district of Barbaricina in Pisa. The space and the living area of the house, built in the late 70s, are highly fragmented.
The renovation concerns the elimination of many of these partitions, to create almost a spatial unity between kitchen – living – entrance hall – dining room. The result is a uniform and bright interior, inspired by northern European flats: the inner space is connected among the rooms by the oak wood floor. Special care has been given to the renovation of the staircase.
The steps, first made in travertine stone, were reshaped and smoothed; the wood floor is also in all the room of the first floor, to create a pleasant continuity between the various levels. The kitchen is completely new, redesigned in a modern and contextualized shades of white.