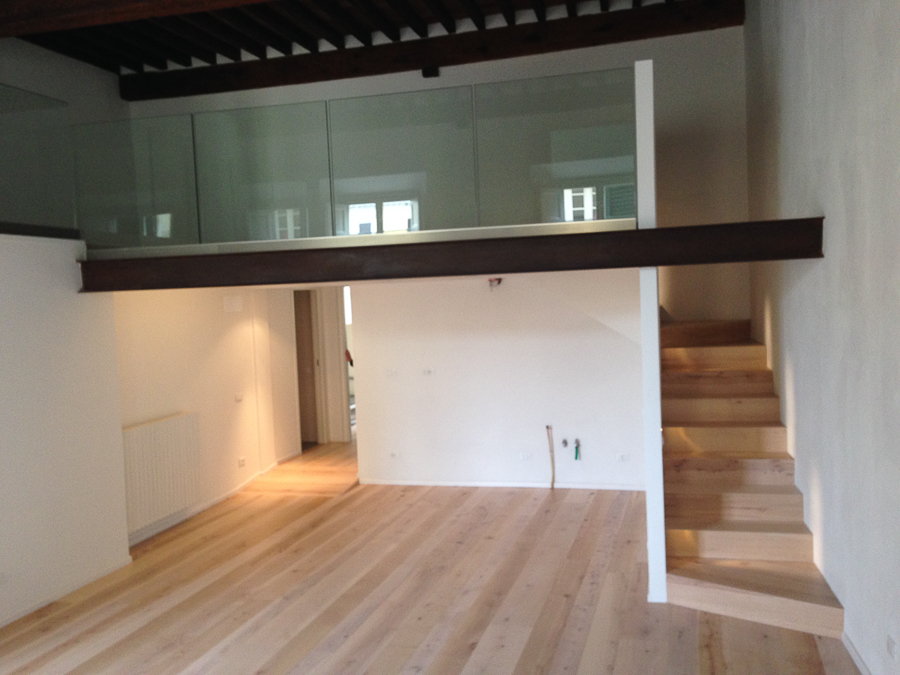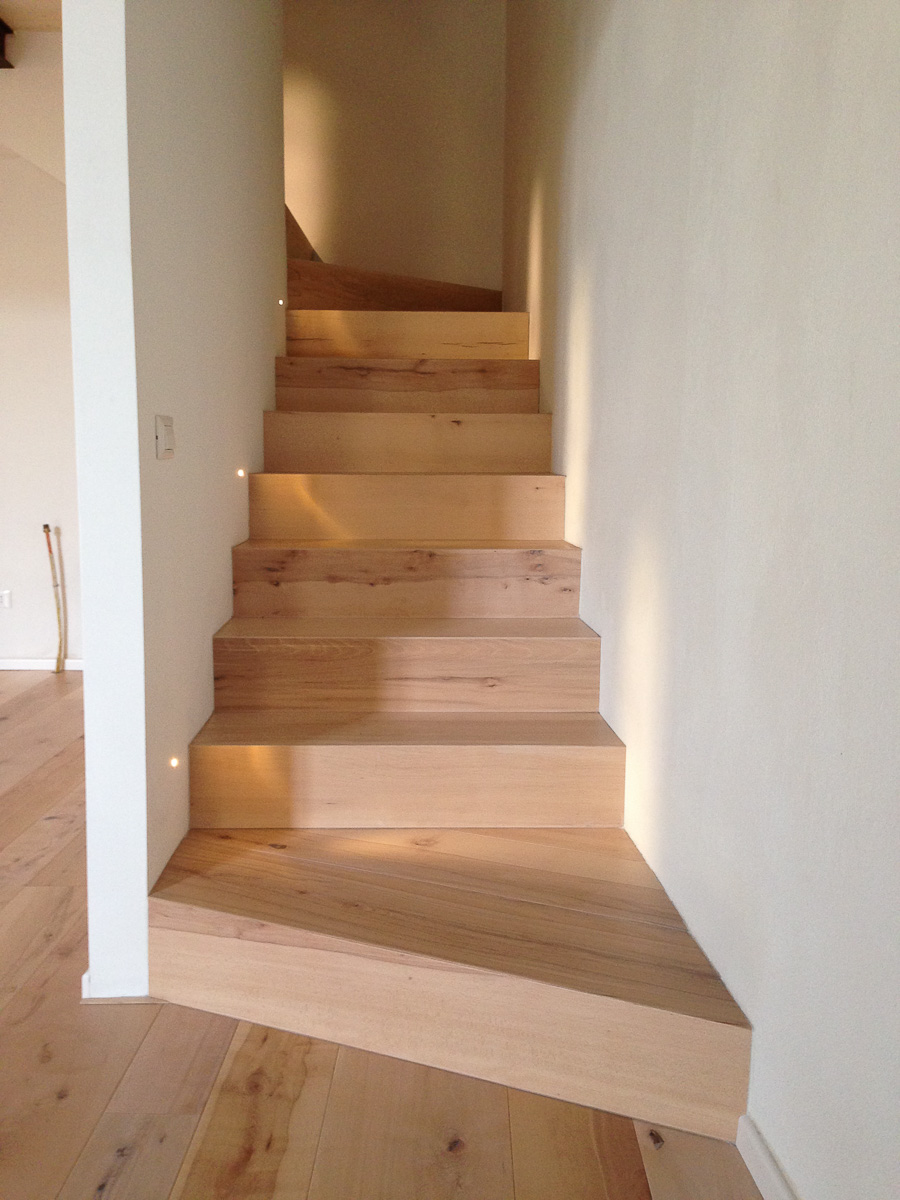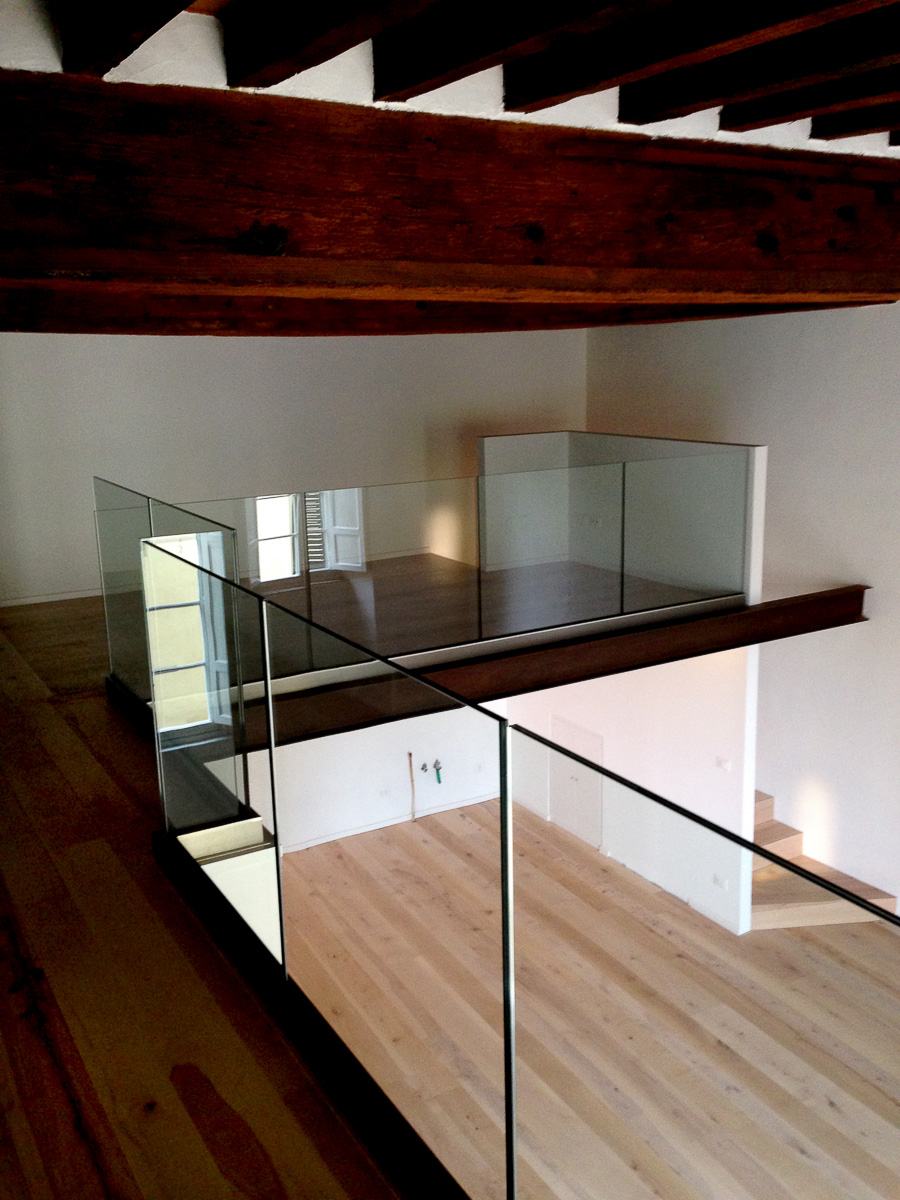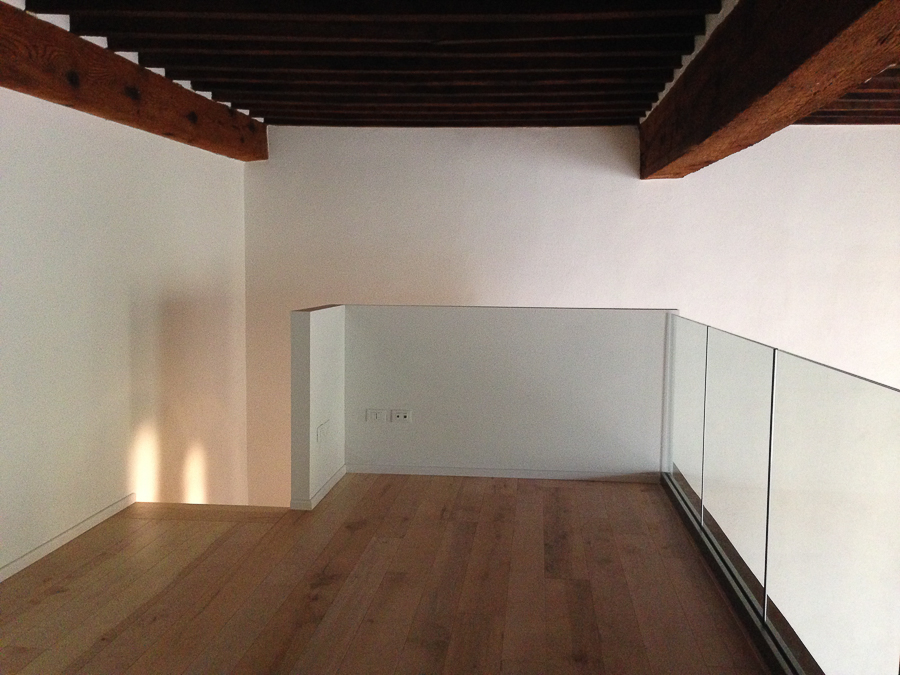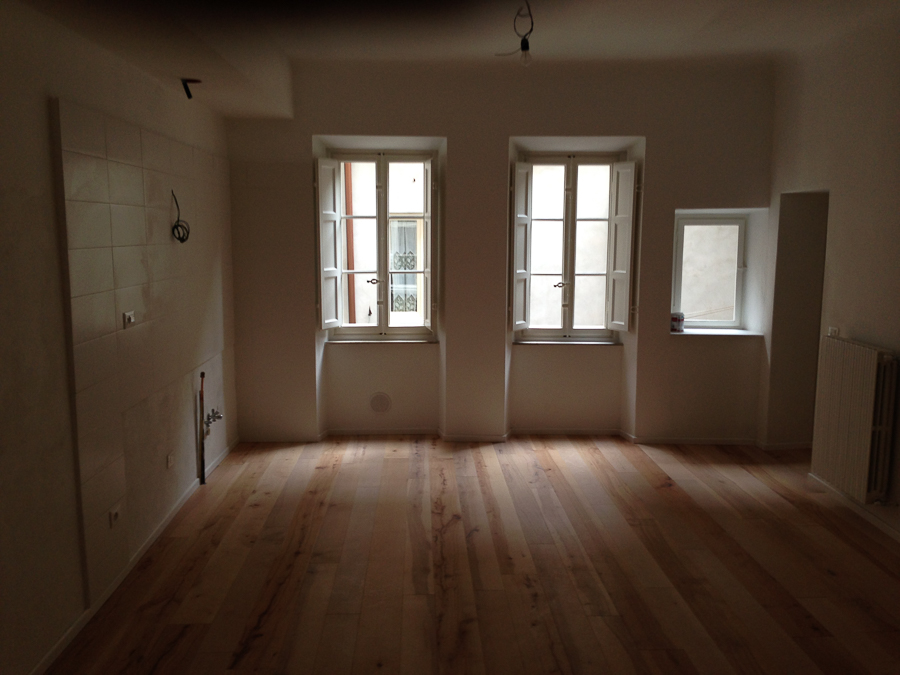 Flat in Historical Center of Lucca
2013
Lucca (LU), Italy
project
G2BA Architetti Associati
client
Private
This property, subject of the restoring, is located in Historical Centre of Lucca in a building considered as a typological interest, although there is no direct bond of the Superintendent. The project proposes the division into two independent apartments, accessible through the construction of a common corridor and the division of the cellar on the ground floor in two separate rooms.
The apartment "A", of about 82 square meters, host a small hall to the north that will be rehabilitated for the sleeping area with two bedrooms and two bathrooms, while the main hall with a height of more than 4.70 m. will host a kitchenette, a spacious and lighting living-dining room and a loft, which will cover an area of about 13 square meters. The loft will be made with iron frame, wood with an elegant glass balustrade with a height of 1 m. in order to differentiate themselves from the environment in which it is inserted. From the large hall you enter the hallway that connects a bathroom, two bedrooms, previously mentioned, and a small toilet.
As for the apartment B, which will have an area of about 62 square meters, the existing kitchen space will be equipped with a bathroom and used as a double room, utility room and WC the current will become a single room. The removal of a partition will allow you to make a dining room with kitchen area of about 5 square meters.
In the rooms of both apartments is planned the construction of a false ceiling at a height of about 3.35 ml to limit the height of the room in the issue of energy savings.
The materials are wood flooring and wall coverings in porcelain tiles for bathrooms up to a height of more than 1.5 ml. It is planning the recovery of the plaster for a few damaged parts and a new painting of surfaces, in a perspective of a conservative intervention for existing parts.