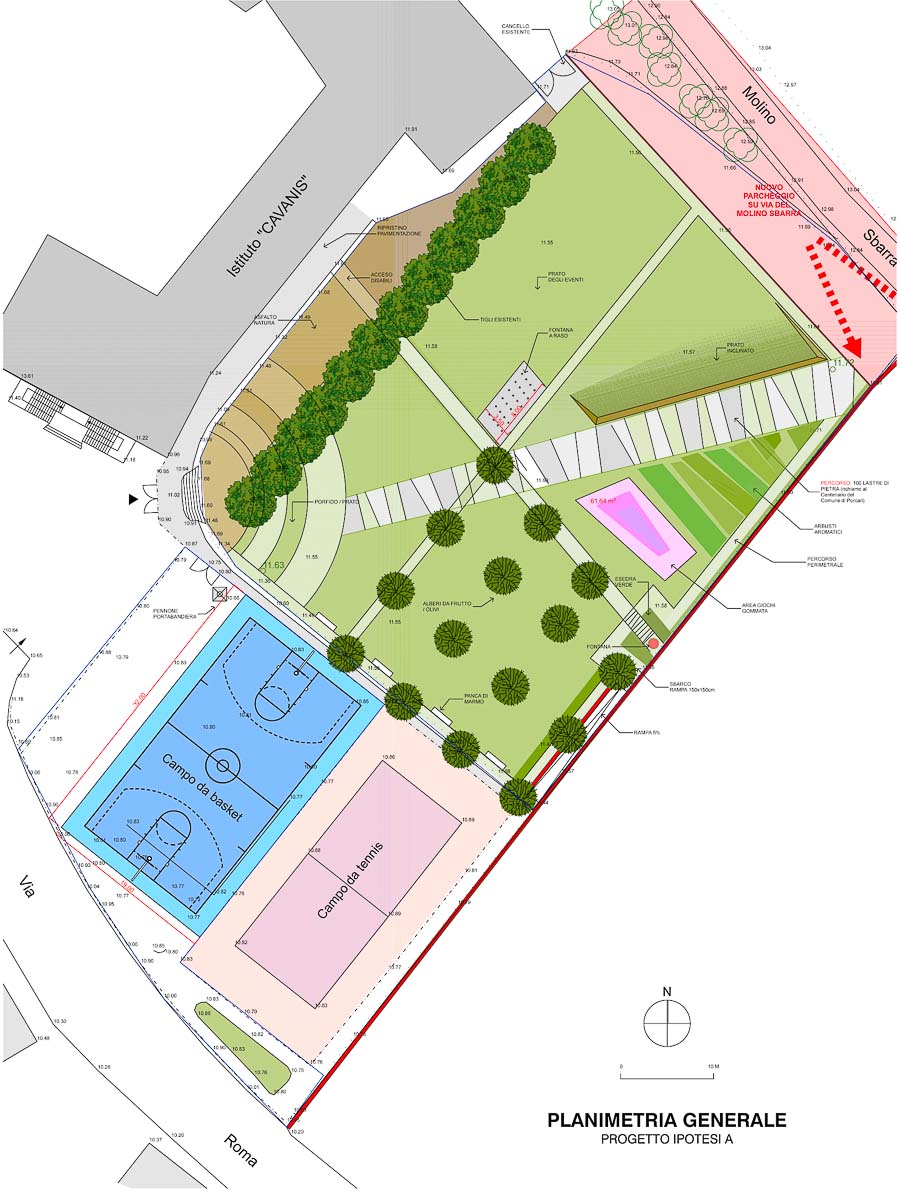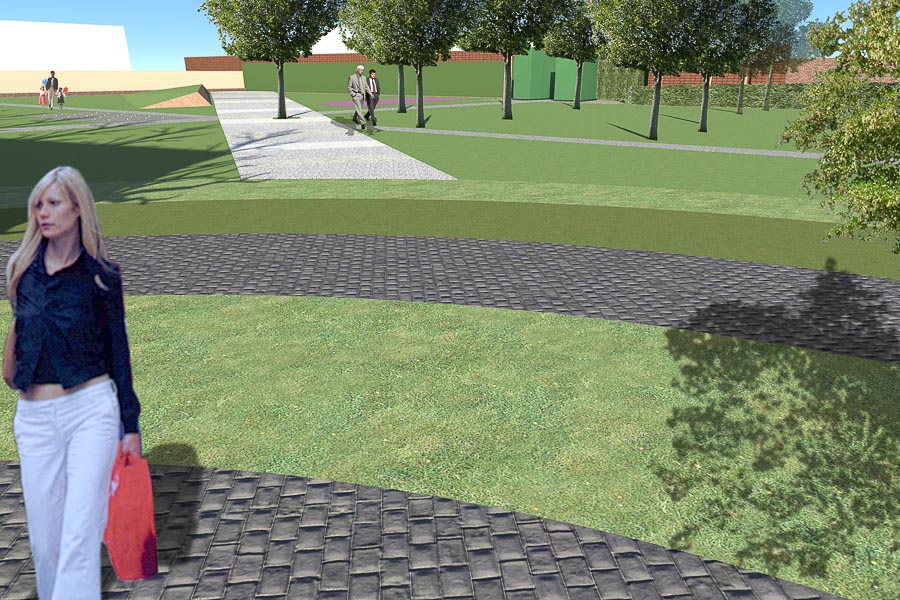 Centennial park in Porcari
2012
Porcari (LU), Italy
project
G2BA Architetti Associati
client
Comune of Porcari
The project concerns the construction of a new urban park in the town of Porcari, in front of the institute "Cavanis ". The space is currently occupied by an area devoted to sports activities such as tennis, volleyball and basketball and a football pitch. The whole complex is fenced and is accessed from the square in front of the school, located near the municipal roads (Via Roma ).
The redevelopment project area accommodates the request of the community to equip the center of a series of spaces usable by people of all ages, for this reason, particular attention has been placed on accessibility, creating a series of paths on both the perimeter both internal area .
The project reinterprets the theme of contemporary gardens landlocked, typical of the historical centers of Tuscany and one of the paths of slabs of stone, as an inspiration to the hundred years of the City of Porcari, will feature 100 plates engraved with a sign or a particular date to remember an event. A sort of three-dimensional calendar for the memory. It was also planned an area equipped to meet the needs of children from 0 to ten years of age and located adjacent to a fountain.
In anticipation of using the park as a venue for summer performances, but also for rest and meditation, is created a green area completely free, part in flat and part inclined. Because of the proximity of school, was designed an area occupied by fruit essences and pathways consisting of aromatic essences, to use, essentially, for educational purposes.
A series of benches with a contemporary style is planned inside the park, and beside the tennis courts and basketball courts.
To maintain the sporty character of the space, the basketball courts and tennis are confirmed, renewing the paved surfaces, the equipment and the light system.