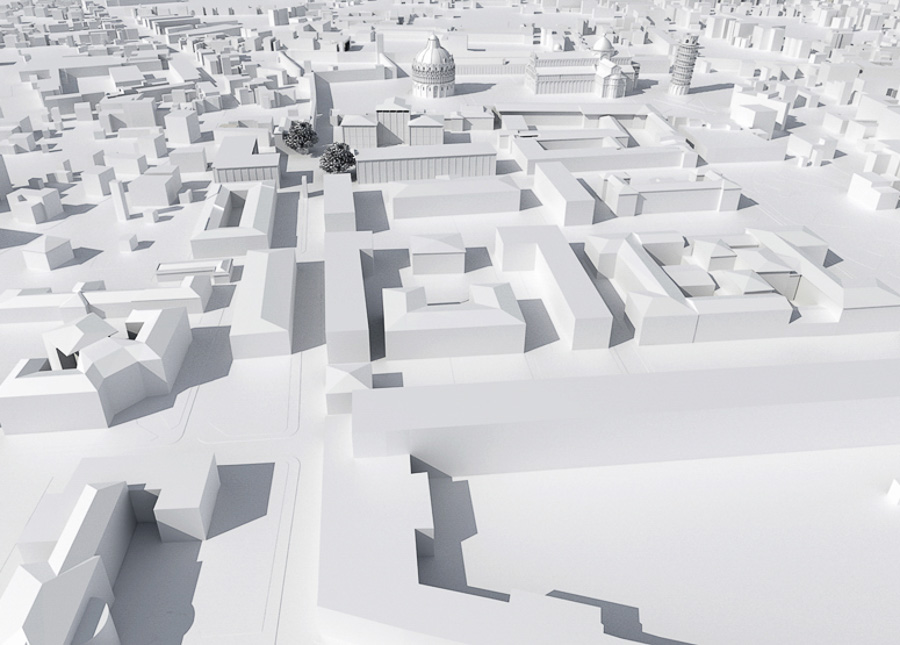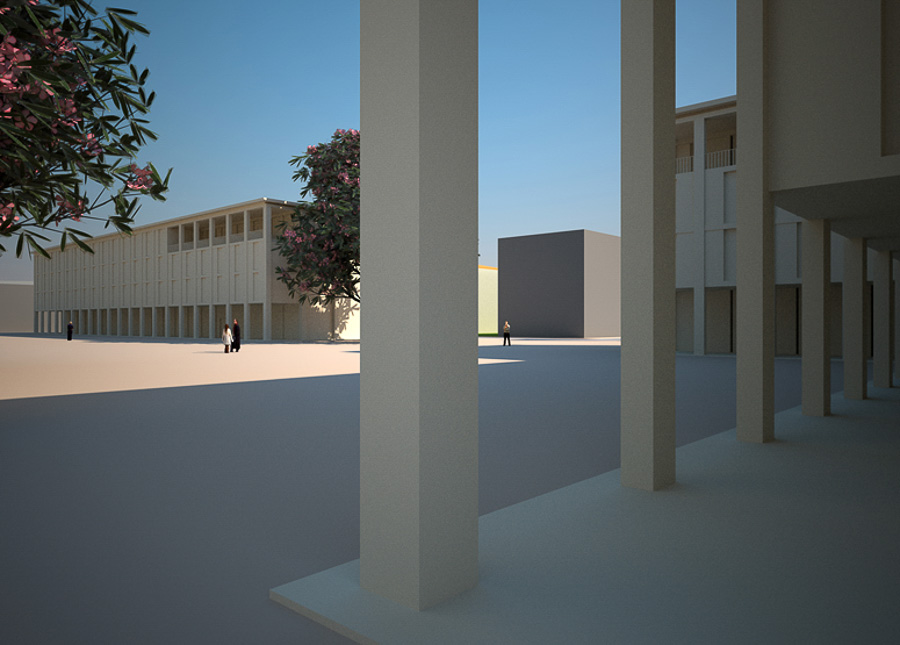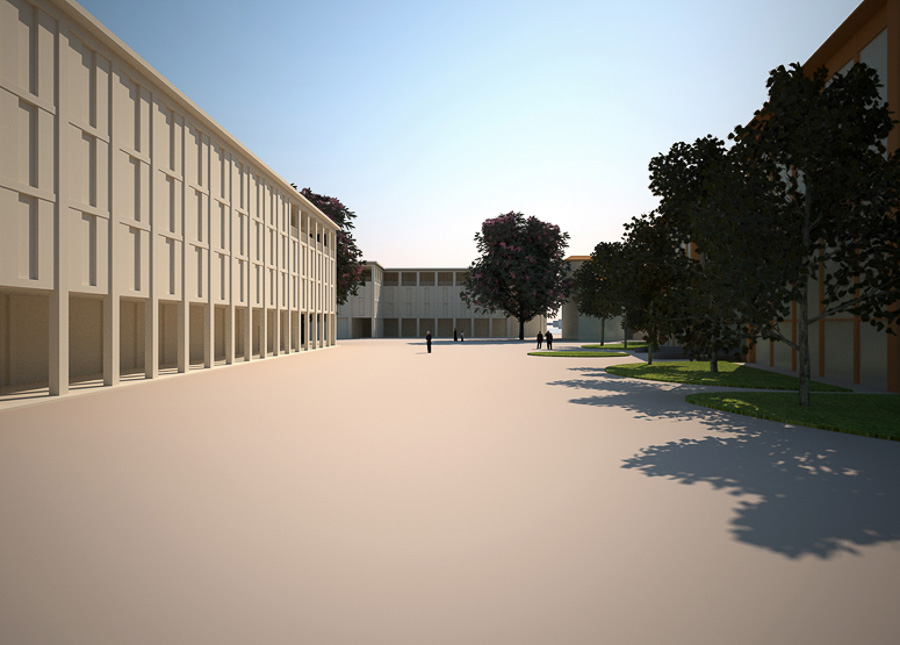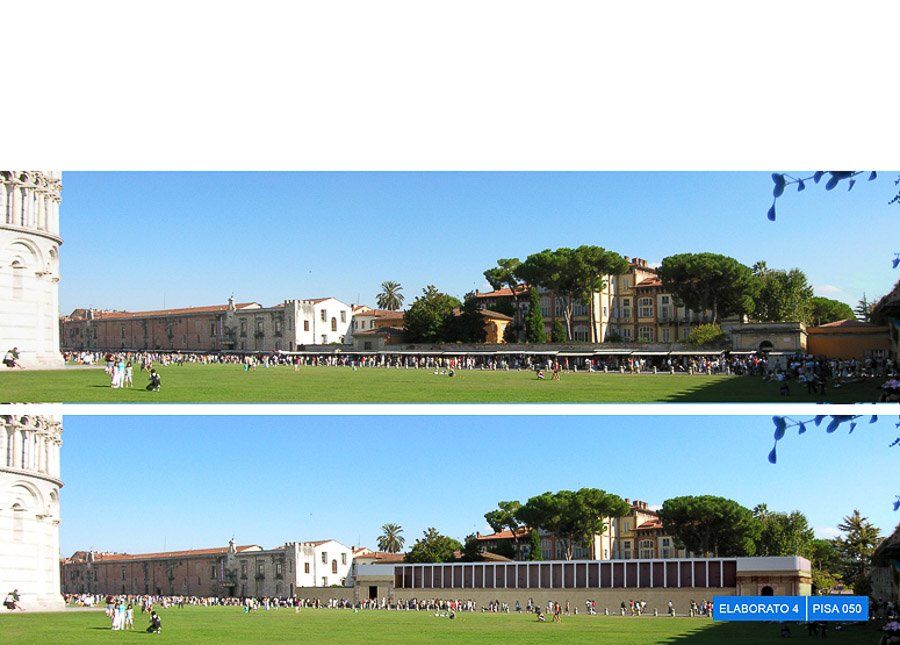 International town planning competition "Urban redevelopment of the University Hospital of Santa Chiara, facing Piazza dei Miracoli"
2007
Pisa (PI), Italy
placement
Project finalist
team
Jean Pierre Buffì (leader)
Kollhoff Timmermann Gmbh
Paul Davis + partners
G2BA Architetti Associati
Cristofani Architettura
Maria Adriana Giusti
Studio Spira Srl
Alessandro Rossi
services engineer
Sistemi Industriali Srl
structural engineer
Studio Prof. Majovieky
landscape architect
Randle Siddely
client
ASL Pisa
Comune of Pisa
University of Pisa
The relevance that the hospital complex of Santa Chiara assumes as cultural assets in the historical city is connected to Piazza dei Miracoli by a physical, functional and symbolic contiguity. The presence on the place of a first hospital structure, documentable from the end of the XII century, is attested by the nucleus of plant with the thirteenth-century church of Santa Chiara. The moment of primer of the most recent process of transformation of the area is represented from the plans of the years '30.
The project intervenes on different scales in the aim of re-qualifing the use of an area with high historical and cultural values that at the moment are concentrated mainly on the monumental complex of Campo dei Miracoli (Dome, Baptistery, Cemetery). The destination of use proposed for the different buildings occupying the medical clinics are various: shops, offices, hotel, library, student services, museum, mess and private residencies.
The existing block wings, part of which have great historical and architectural value, will be restored. The recent buildings, a large number of which are realized in prefabricated materials and with no architectural qualities, will be removed and their volumes used for new edifices. Of strategic importance is the north margin of the hospital complex directly connected to Piazza dei Miracoli. The existing wall, which separate the two areas, will be kept and integrated into a visitors' centre with simple and stylized lines, with a wide window on the upper level overlooking Campo dei Miracoli.