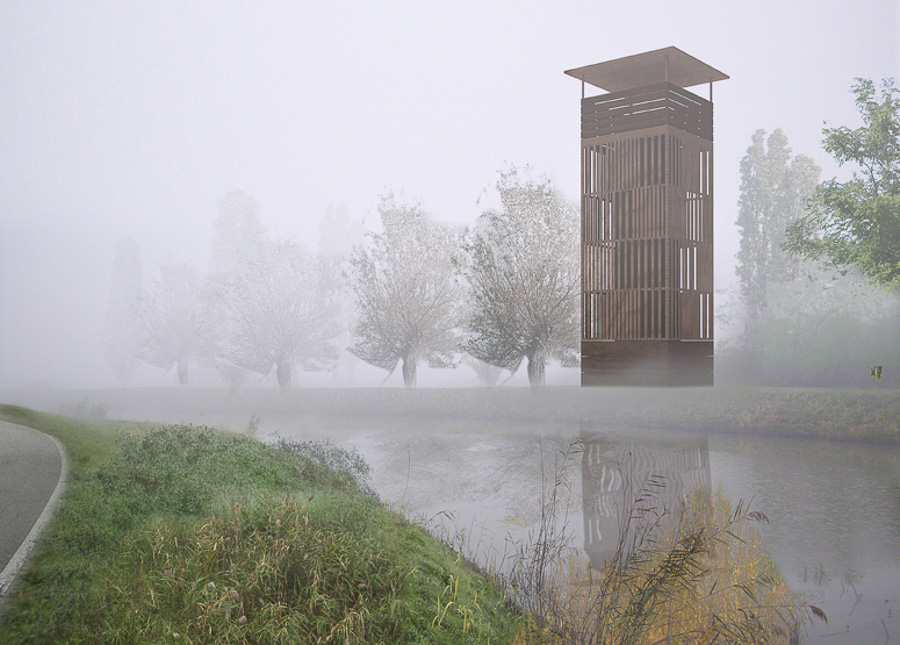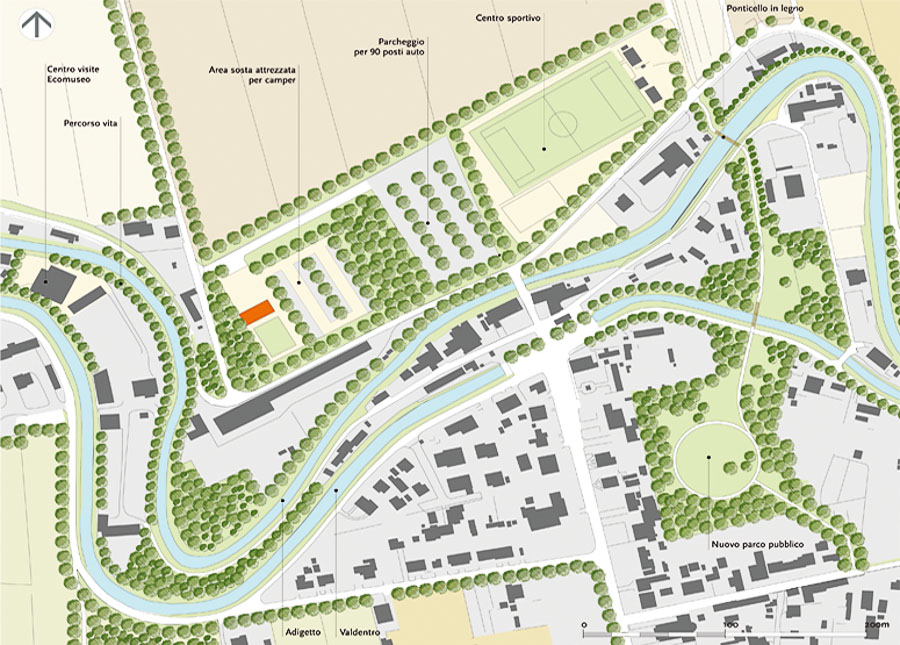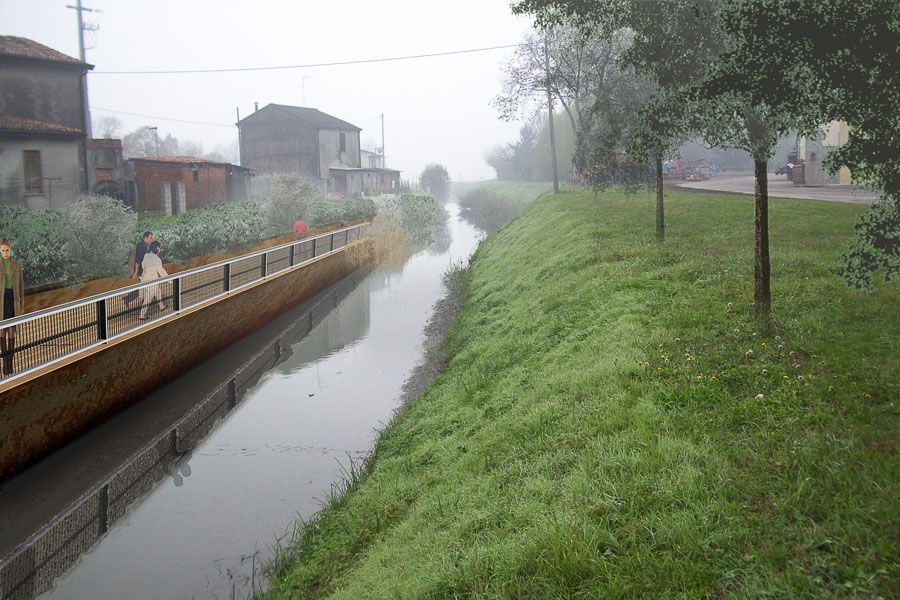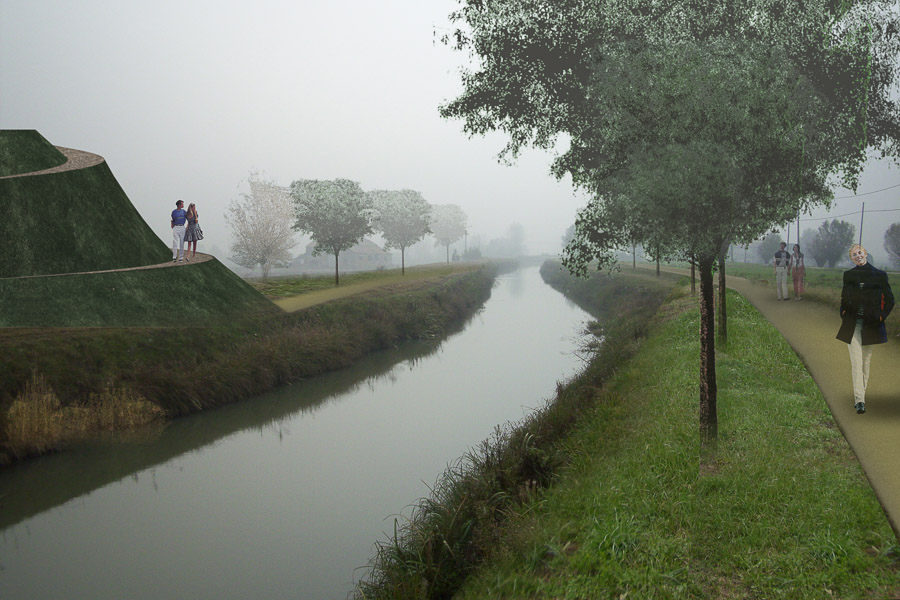 "RIVIEREVIVE" - Landscape Redevelopment and strategic reuse of the banks of Adigetto and Scolo Valdentro channel
International competition
2008
Adria (RO), Italy
placement
1st place
team
G2BA Architetti Associati
Franchi Associati
Chiara Tesi
Paola Cioni
client
Città di Adria
The Adigetto Valdentro Area is planned as a connective system of the territory, where the hydraulic systems contains a green structure of paths, activities and places of interest. With this setting "RIVIEREVIVE" becomes a strategic project of landscape quality according to the European Landscape Convention.
The idea is that the territory will be the connective tissue that allows an integrated vision of the accessibility of the small urban center, of the open land and of the of ecological corridors. A set of activities that seeks to restore functionality to the socalled "urban countryside".
Inside the Park have been identified a series of themed trails that allow to meet the various needs of its users. The following locations and routes have been identified:
Botanical Route;
Wildlife Route;
Route of villages and villas;
Route of the drainage;
The materials to be used are based in a simple language of immediate recognition and identification of sites. The buildings, towers and points of birdwatching will be made with Corten steel and wooden structure.
We considered important to create a starting point of the routes that was also a place of attraction, information and rest. It will be a network of educational, recreational and sports courses designed and developed in the surrounding area.
We evaluated three strategic factors:
a) the position, necessarily central and easily accessible from the local community and visitors.
b) the restoration of existing buildings and their redevelopment and enhancement with new appropriate targets and functions, avoiding the creation of new volumes.
c) the recovery and re-use of disused farm buildings, falls within the concept of Eco-museum and preservation of rural memories.