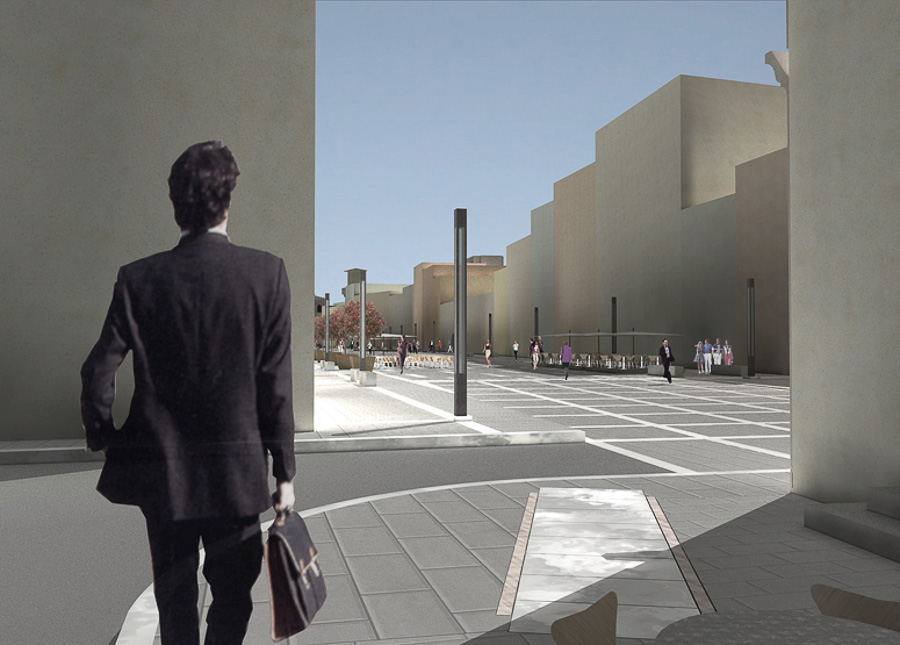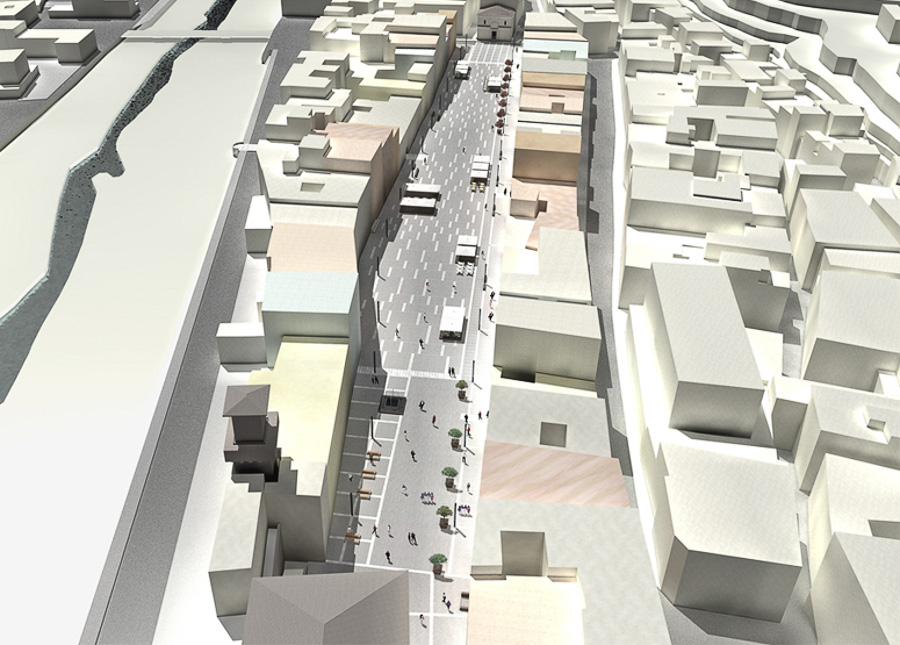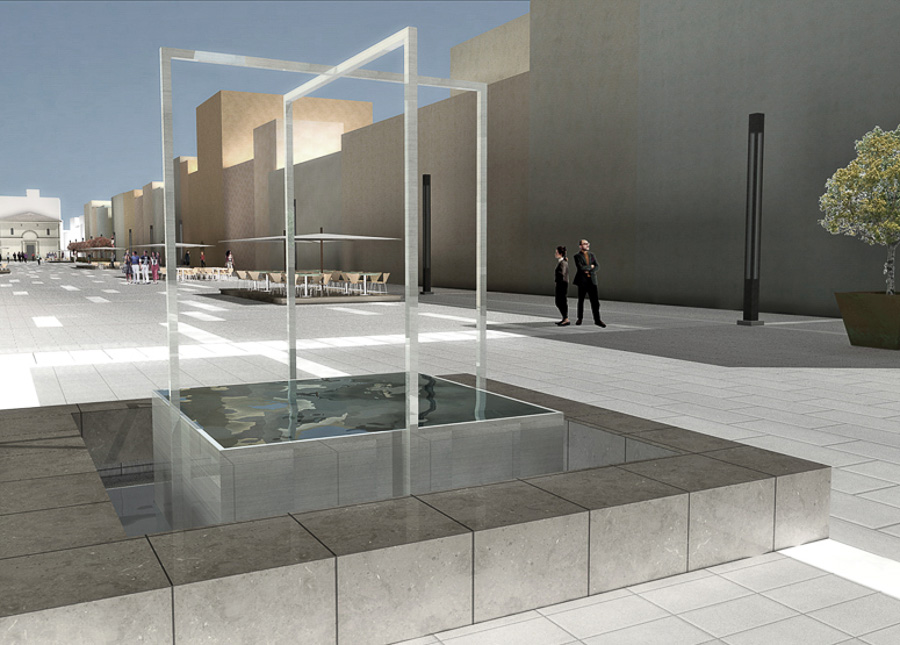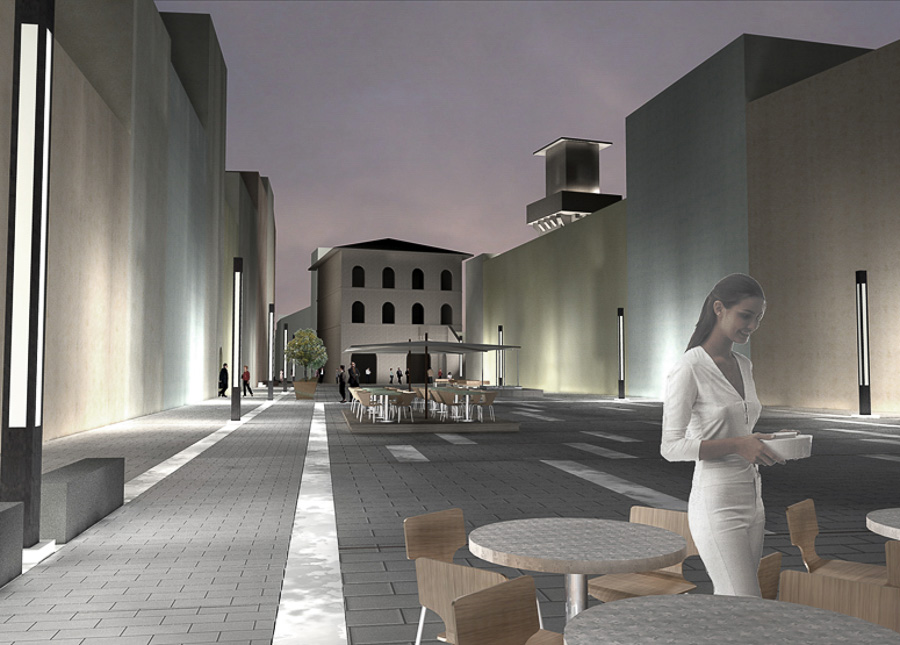 International competition for redevelopment of the Mazzini Square
2008
Pescia (PT), Italy
placement
3rd place
team
G2BA Architetti Associati
client
Comune of Pescia
The redevelopment of the square has not been intended as a space to be filled, but as a location to be freed and given back to the city. This square was a place where the civil life and the religious devotion were mixing; the Vicar's Palace on the north side and the Madonna of Piè della Piazza on the southern side were facing each other at distance whilst proving their importance representing the civil and ecclesiastic powers.
The project aims to the following quality goals:
the urbanistic and architectural retraining of the plaza and the neighbouring spaces;
the creation of a flexible area able to accommodate different activities;
the improvement of the usable pedestrian precinct, the road condition and the open spaces, the elements with historical architectural value and especially the river bank;
the improvement of the historical centre to become pedestrian friendly also through the restoration of the spaces to the community;
the need of finding the right balance between cultural and economical enhancement of the historical centre.
On the northern side the project contemplates the creation of the parvis for the Church of Madonna di Piè della Piazza while opposite to it, an area facing the Vicar's Palace. The connecting element between the two extremities is the indelible sign of the tramline. The scale difference between the horizontal level of the square and the verticality of the buildings is mythicized by the lightning elements of the furniture.