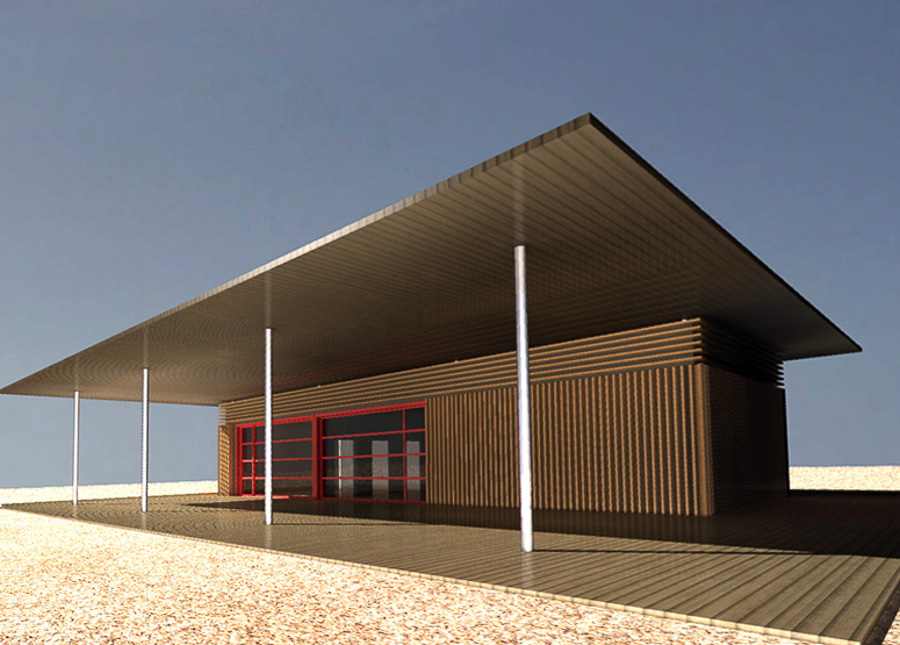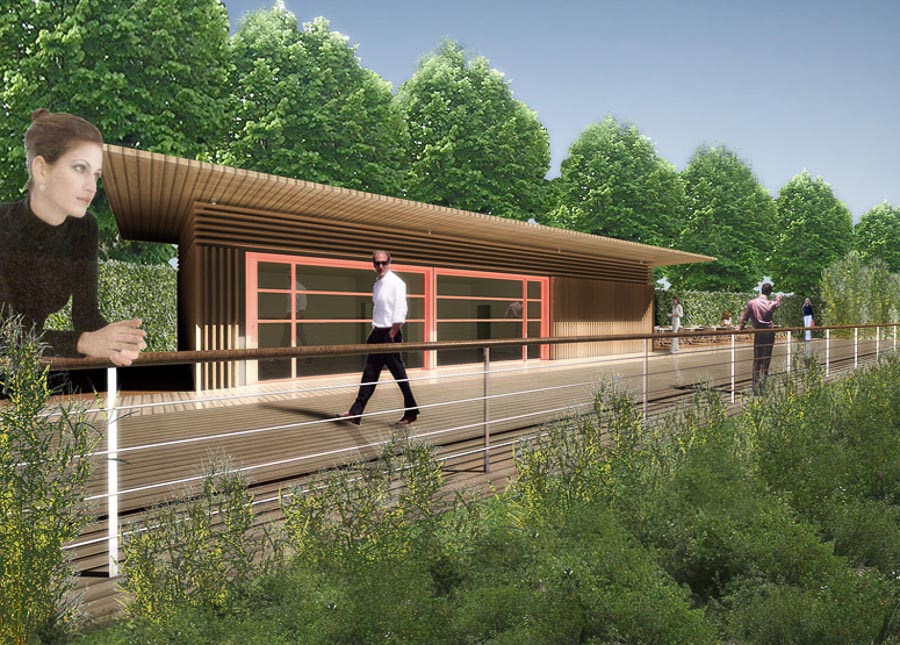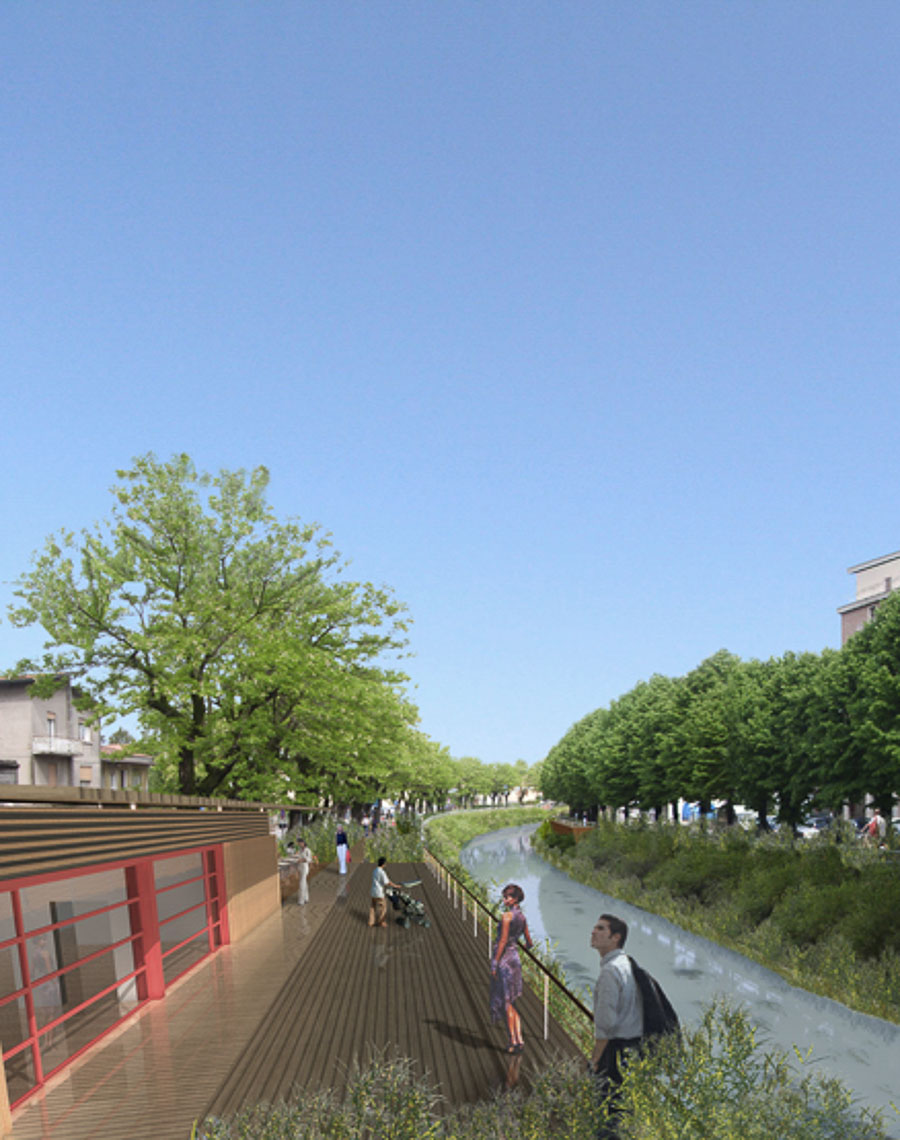 Architectural and landscape redevelopment of the Adigetto channel banks and the old town of Badia Polesine
2009
Badia Polesine (RO), Italy
placement
2nd place
team
G2BA Architetti Associati
Franchi Associati
Chiara Tesi
Paola Cioni
client
Consorzio di Bonifica Polesine
Adige-Canalbianco
The architecture and landscape redevelopment of the channel Adigetto aim to the overall rehabilitation of the area that is not restricted only to interventions on the hydraulic or security matters, but involves and helps to regenerate the urban areas expanding throughout the Badia Polesine.
The project purpose is to archieve the following objectives:
to renew the link between people and the Adigetto channel, through the implementation of streets furnitures, recreational and relaxation activities;
to set the channel with works of naturalistic engineering to improve the ecological aspects of flora and fauna;
to enhance and make more accessible the embankments through new footpaths, cycling lane and artistic pathways;
to ensure water safety and easy maintenance of the channel.
The area of the project goes from the streets Bova Zecchino and Riviera Balzan to the SP1; our primary idea is to consider this area within a broader regional system. We also identified the frame of the local ecological network where the Adigetto channel appears to be a bridge of great importance.
Following this analysis we divided the area into three separate zones and treated them particularly but also as a part of a wider area.
1) The urban center goes from Via Don Minzoni to the Station Avenue. This area is characterized by its proximity to the historic and most important civic functions, it must be the center of gravity in the pathway that connects the train station to the center, with larger banks, but keeping the pre existing trails and tree-lined sidewalks.
2) The intermediate urban areas reach the proximity of the central northern sector of Station Road to Regional Road 88 and go south to Via Don Minzoni. They are characterized by roads closely outstretched to the trees and the channel.
3) The areas of natural character developed over the previous ones are characterized by having larger alluvial areas while the environment shows a little presence of buildings.