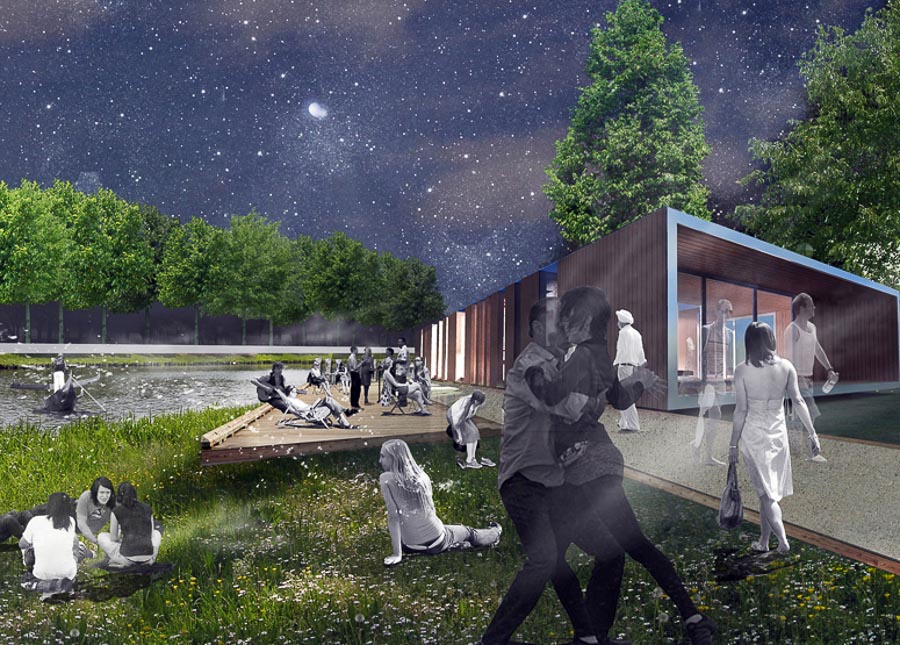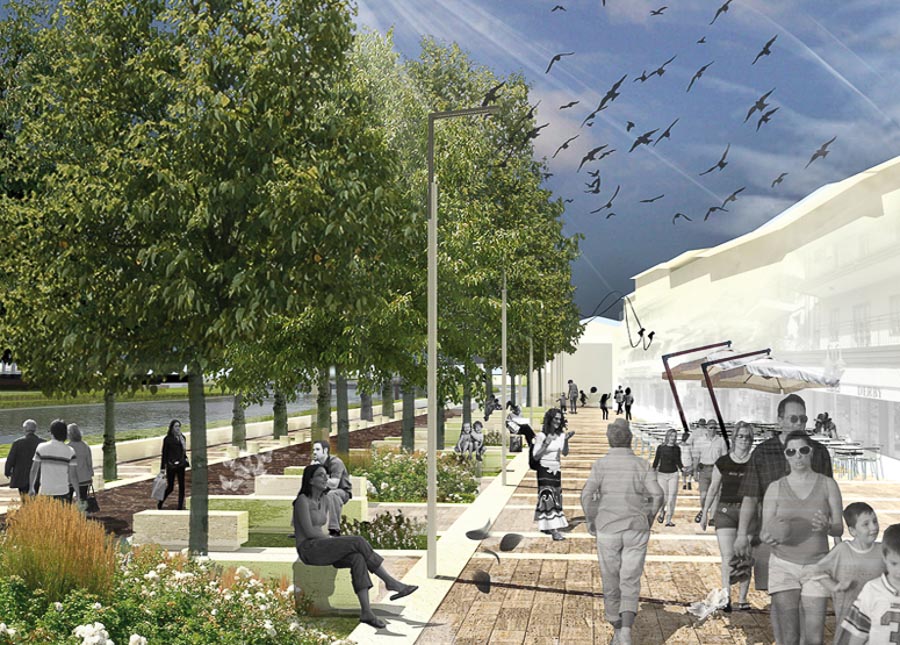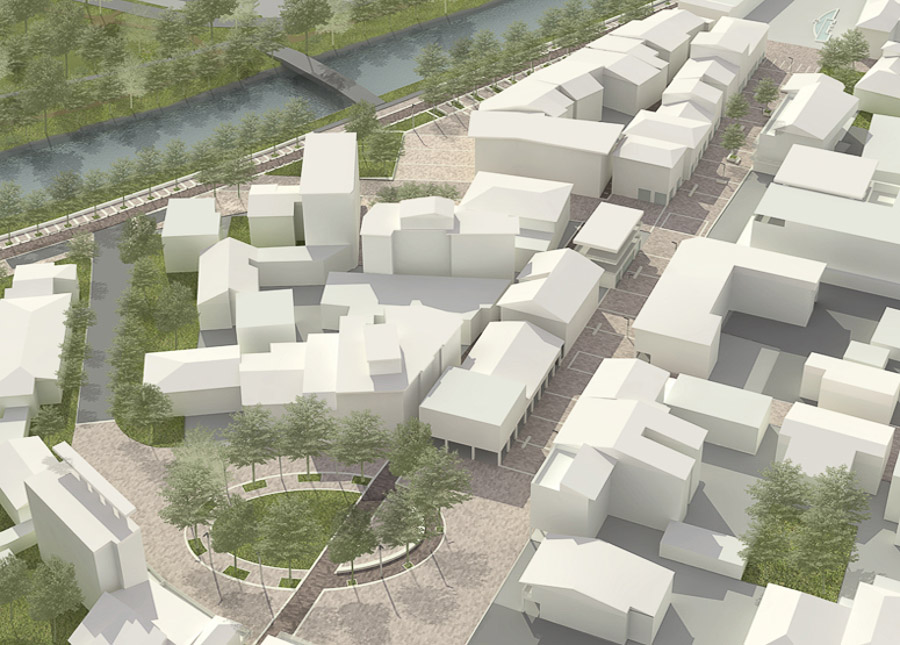 Rehabilitation and the enhancement of the rban spaces of the Historical Center of Jesolo
International competition
2010
Jesolo (VE), Italy
placement
1st place
team
G2BA Architetti Associati
Franchi Associati
Matteo Orsi
client
Comune of Jesolo
The criteria that lead the project for the rehabilitation of the public spaces of the historical center of Jesolo concerned both the urban and the local scale.
The main targets of the proposal were the following:
to improve the quality of life of its citizens;
to develop a sustainable tourism;
to create a green spot in the urban centre to link it with the naturalistic edge;
to qualify the pedestrian area by inserting new materials for the pavement and new street furnitures;
to improve the parking areas.
The layout of the project regarded:
the new design of 1st May square, with a new urban park;
the new organization of Kennedy square in two areas: market square and green public park;
Cesare Battisti street planned as pedestrian area with a new stoned floor;
New Repubblica square, the core of the new urban center, as pedestrian area;
The new design of the riverfront of Nazario Sauro street and Fanti del Mare square, to recreate a new relationship with the water.