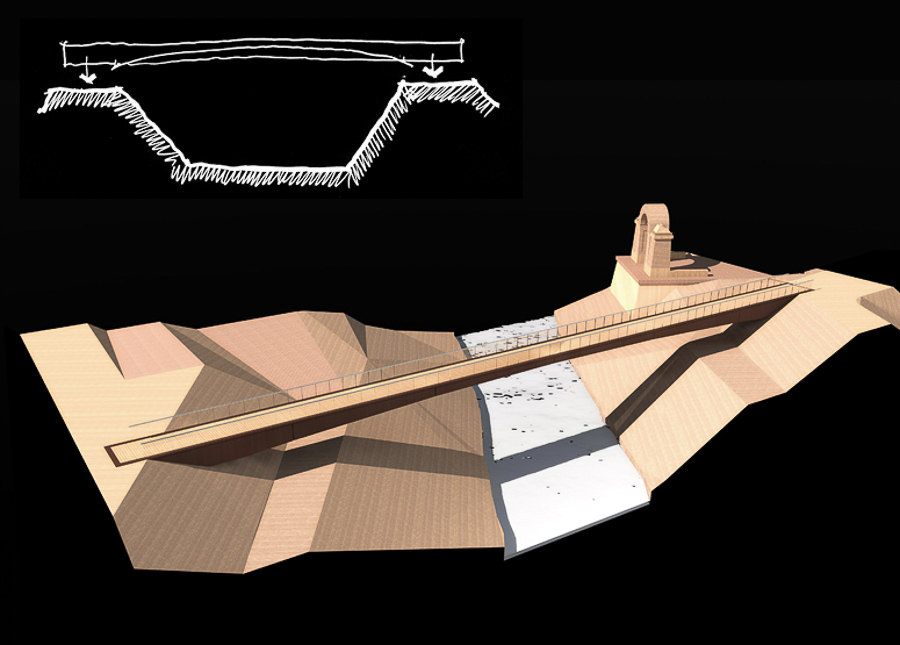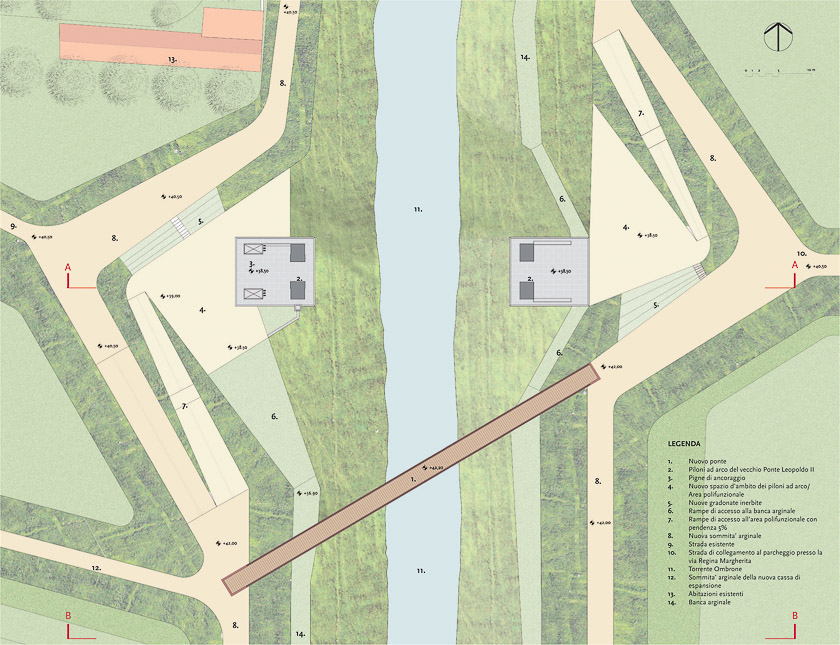 Project for a new pedestrian and cycle bridge in the site of the previous Leopoldo II bridge
International competition
2010
Poggio a Caiano (PO), Italy
placement
2nd place
team
G2BA Architetti Associati
Franchi Associati
SIS Ingegneria
client
Provincia of Prato
The main issue consisted in building a new bridge in a different place than the previous 1833's Leopoldo II bridge, that collapsed. Following this idea we could treat the ruins of the bridge in a very conservative way, considering the old bridge as "place of memories" and a "resource".
The project aims to enhance the existing features, the landscape value of the context and the hydraulic works in order to save the Ombrone river, starting from modeling the banks of the river, including the slopes, to allow all visitors to enjoy the maximum accessibility.
The new bridge, whose net width is 53 meters, is characterized by the use of the technology of the prestressed steel and thanks to the use of thin beams, gets an essential design.
The cor-ten steel, typically rusted on its surface, could reduce the maintenance works and is well fitted in the landscape of Tuscany.