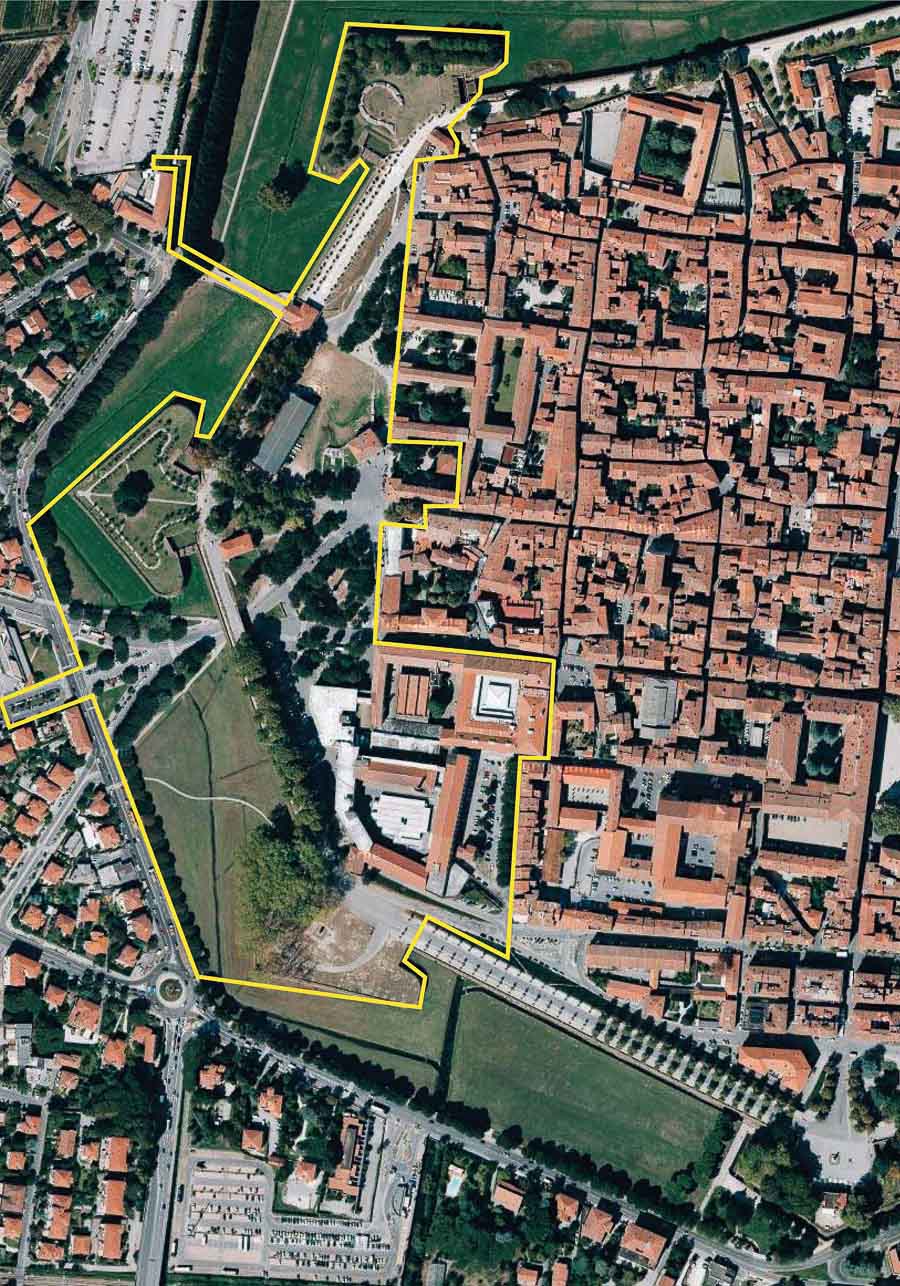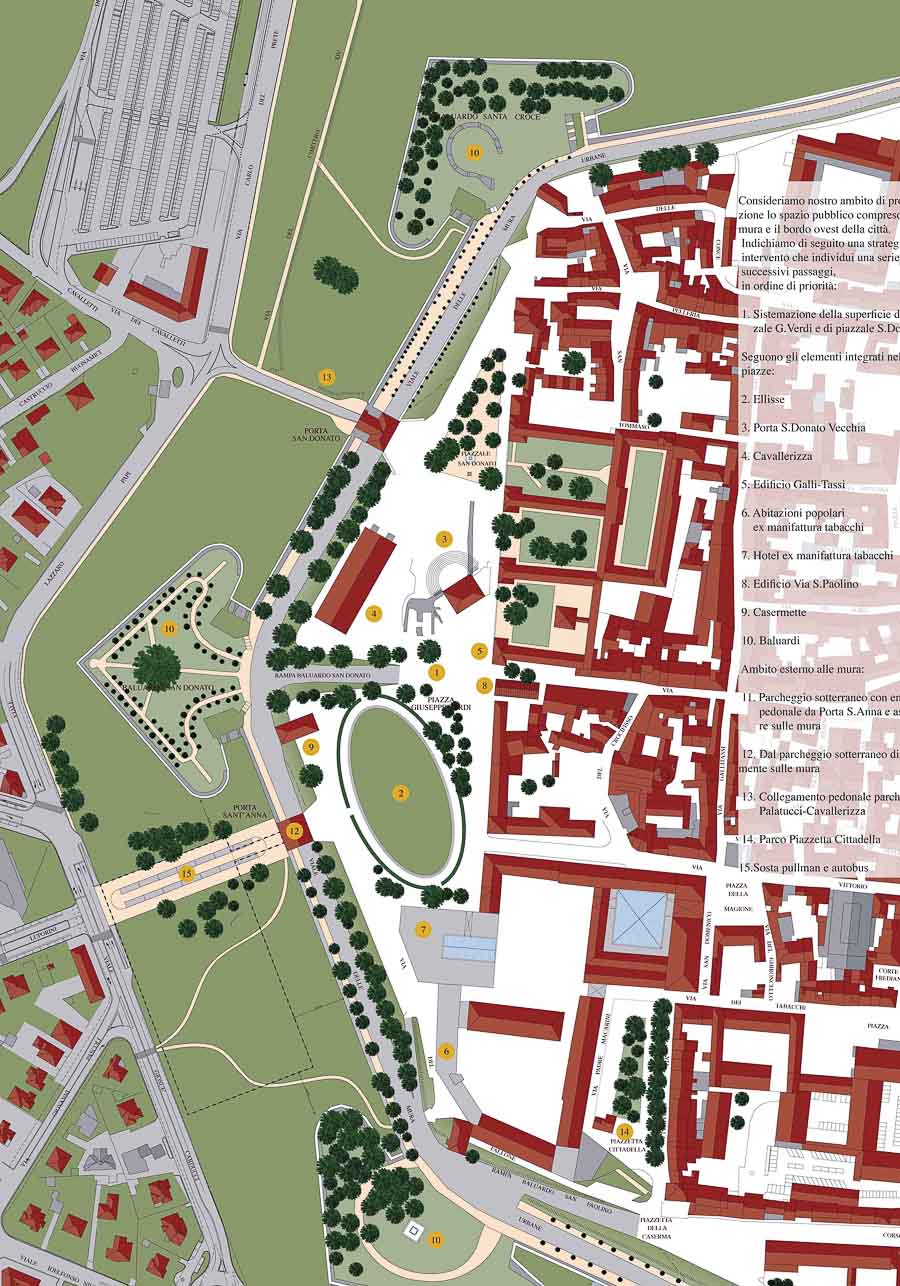 The new entrance to historical centre
General Plan
2009
Lucca (LU), Italy
project
Hans Kollhoff Gmbh
G2BA Architetti Associati
SPIRA srl
client
Comune of Lucca
The project is part of the P.I.U.S.S. (Integrated Urban Plan for the Sustainable Development) and covers a comprehensive group of plans for the restoration and the enhancement of the public space in the western part of the city of Lucca. The design theme is the creation of new public areas and to improve, restoring it, the present public buildings.
The first issue consists in planning the areas of Piazzale Verdi and Piazzale San Donato by upgrading the urban look. These two squares were realized on the western edge of the historical center due to the addiction of new historical walls during the Renaissance period.
The whole area will be the New Entrance to the old center town and will host new services and tourist facilities and space for public events. The new design of Piazzale Verdi evokes the memory of the ancient Nottolini hippodrome: a wide elliptic area that the famous Lucca's architect built in the XIX century.
Regarding the second issue, it is planned the rehabilitation of the ex Cavallerizza building as info point, the restoration of the old Porta San Donato, the renovations of the Caserma Lorenzini and Ex Manifattura buildings and, last but not least, the opening of new passages and "sortite" under the historical walls.