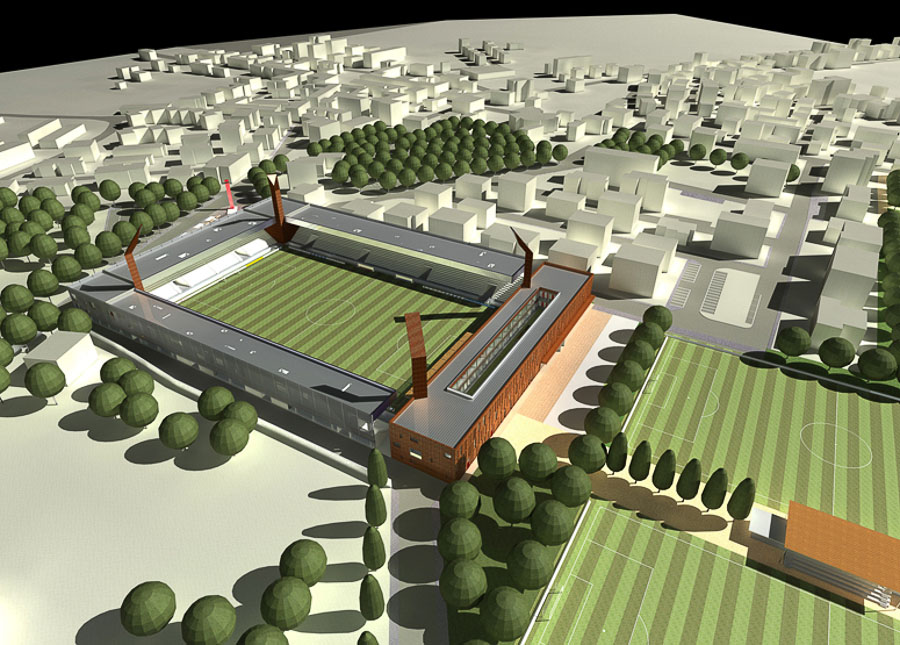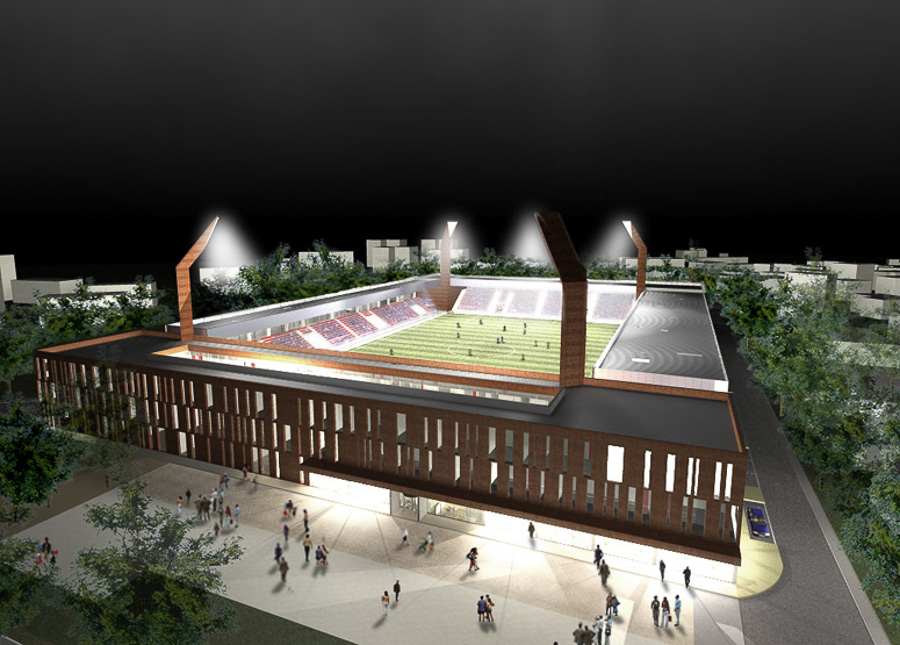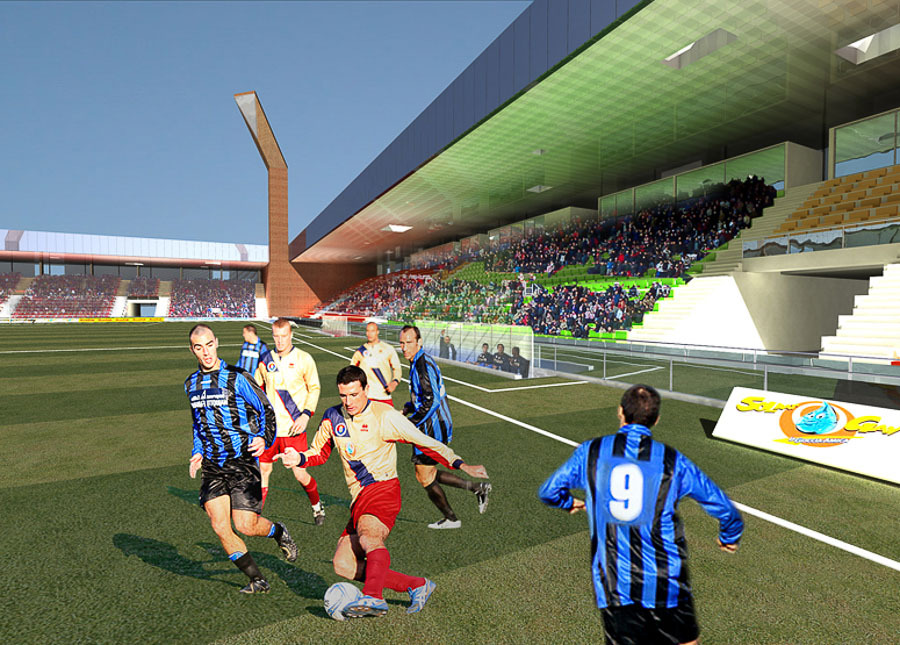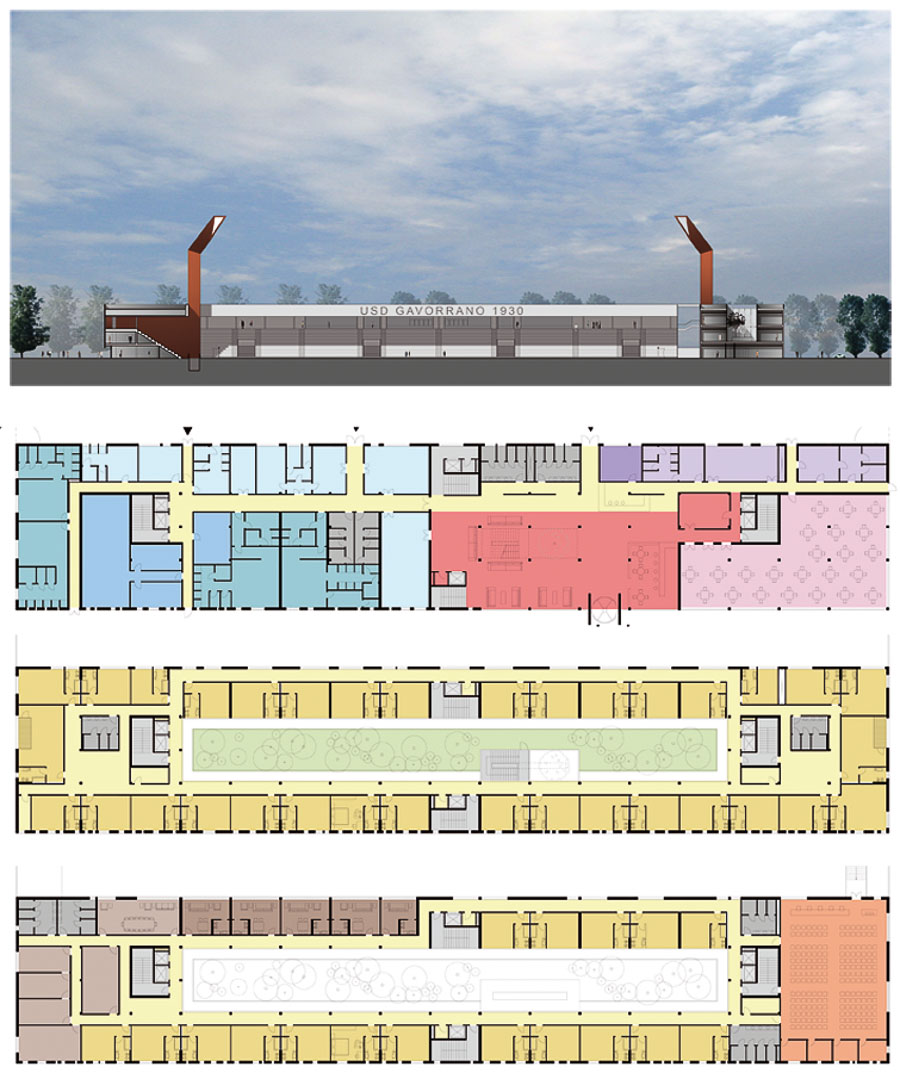 The new Gavorrano Stadium
2009
Gavorrano (GR), Italy
project
G2BA Architetti Associati
client
Private
The new stadium located in Gavorrano consists of a multi-dimensional project that includes both aspects of territorial nature and of a local point of view. The proposal regards a building that encloses sport functions and commercial and hospitality areas. Around the stadium is planned the realization of a sport complex: football fields, tennis courts, and a system of others sport facilities aiming to retrain Bagno di Gavorrano. Among the project the creation of a structure to support the local football team enrolled in forth division, the realization of a new hospitality and conference centre, a new arena for events, concerts and shows more than 5.500 s.m. of shops.
The new stadium is part of an area of great value close to the centre town of Bagno di Gavorrano, which enriches its residential property as it is characterized by its urban but clear connotations in direct contact with the rural zone.
The architectural aspects are:
simple model of the structure;
low work costs;
modern technological systems;
multifunctional building;
morphological representation and elegance;
minimalism in treating the surfaces.
The landscape aspects are:
low environmental impact;
limited use of land (ecologic inprint);
low height of the building;
pollution control;
reuse of the meteoric water;
use of materials compatible with the environment;
energy autonomy.
Characteristics:
capacity 4.100 seats;
stores 5.770 sm.;
hotel 5.500 sm., n.55 rooms;
congress hall 200 sm.;
parking lot n.1.100;
landscape park 80.000 sm.;
leisure area 32.000 sm.;