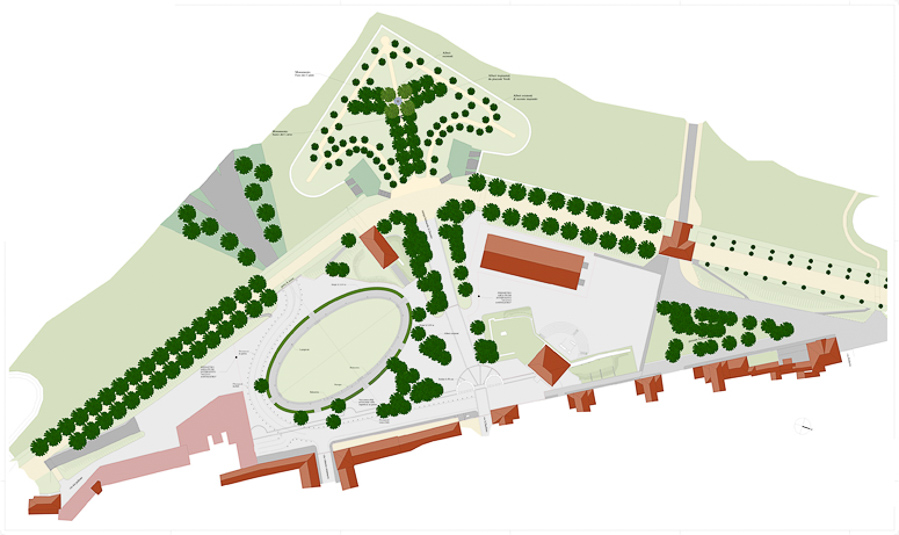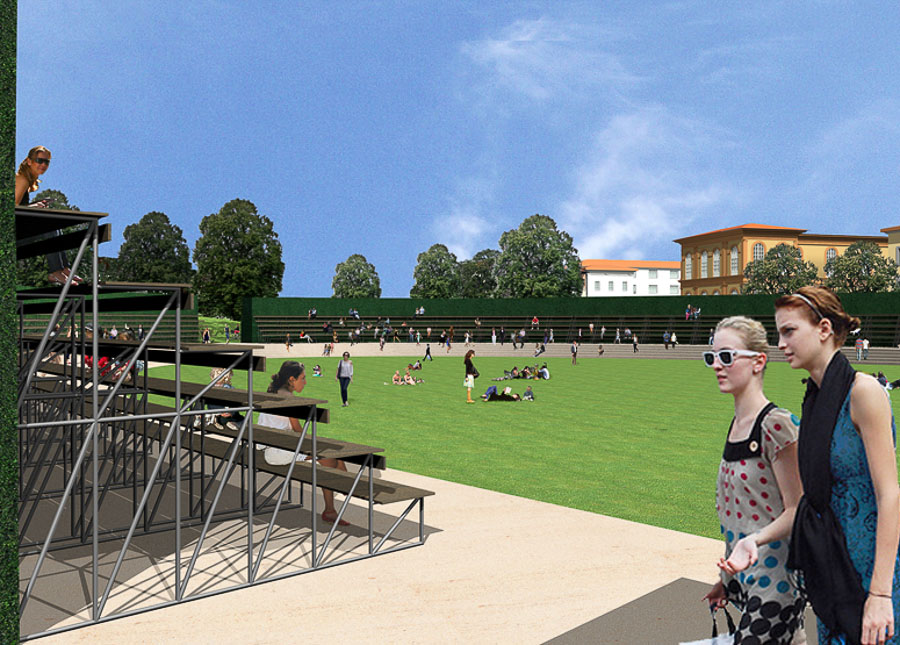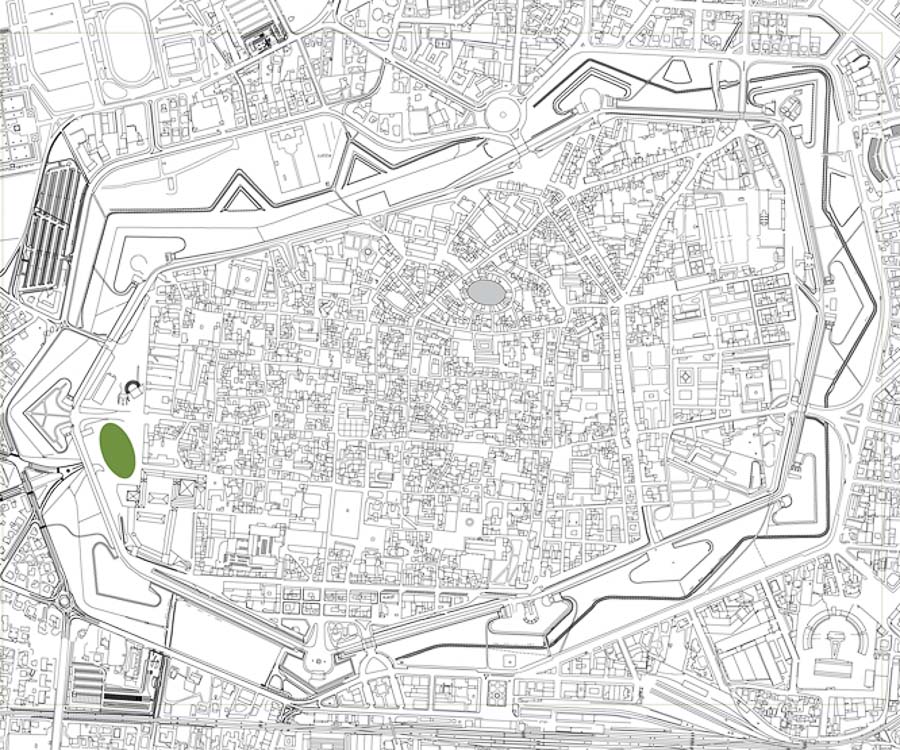 Restoration of Piazzale Verdi
The new amphitheater
2010
Lucca (LU), Italy
project
Hans Kollhoff Gmbh
G2BA Architetti Associati
SPIRA Srl
client
Comune of Lucca
The integration of a large elliptical arena in the "empty urban space" of Verdi square, takes you back to the historical memory of the site. In fact this place was called "Prato del Marchese" , "Marquis's Meadows" and hosted a horse racing amphitheatre as readable on 1843 Map of Lucca by Paolo Sinibaldi.
The ellipse consists of a 3.100 sm's lawn that is surrounded by a fence 3 mt. high, which defines a more intimate space. On the perimeter there are 6 entrances, two along the axis of Vittorio Emanuele street and S. Paolino street.
The lawn is set lower than the rest of the square and can be reached through three large steps made of grey stone. Vases of lemon trees are strategically placed along the edge in order to enhance the gardens features and can be easily removed to build temporary platforms, increasing, in such way, the capacity of the amphitheatre to host events.
The overall project includes the connection of the margins of the area through a new paving of grey stones to define the volumetric relationship between the new square and the existing buildings .The new paved surface is like a bas-relief moved by the difference in height of the sidewalks, seats, steps and curbs.
The plot of the flooring is designed to highlight the track of the mediaeval walls using different shapes of stones. The lines of the ancient walls lead from the former Manifattura to the ancient S.Donato's Door. This sign, at the beginning of S.Paolino street, changes into a third dimension and turns into stoned seats.