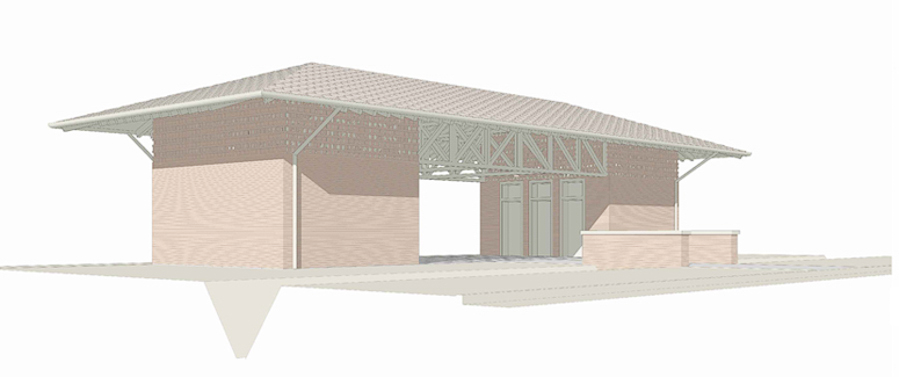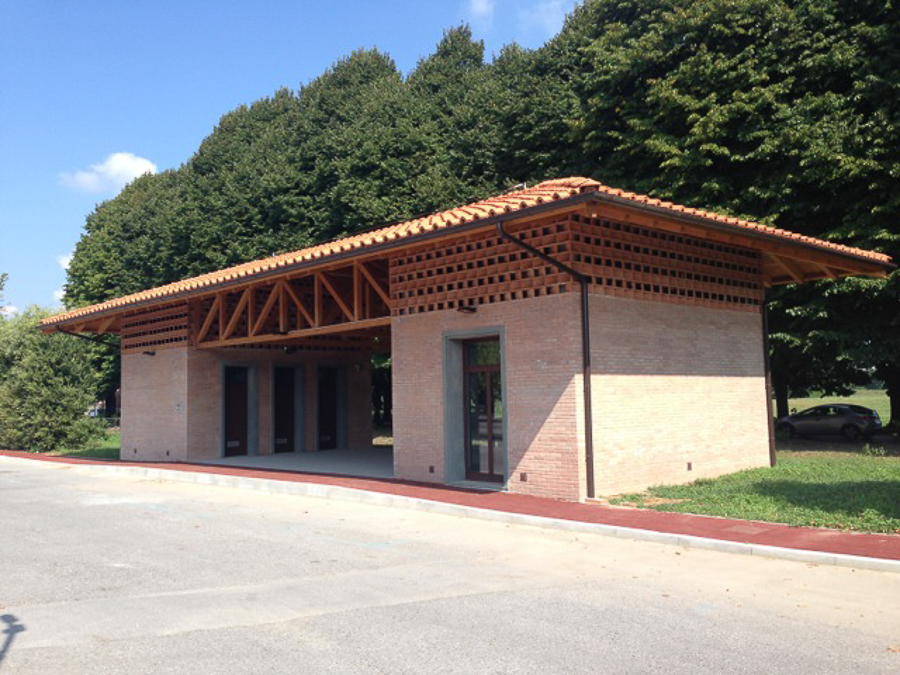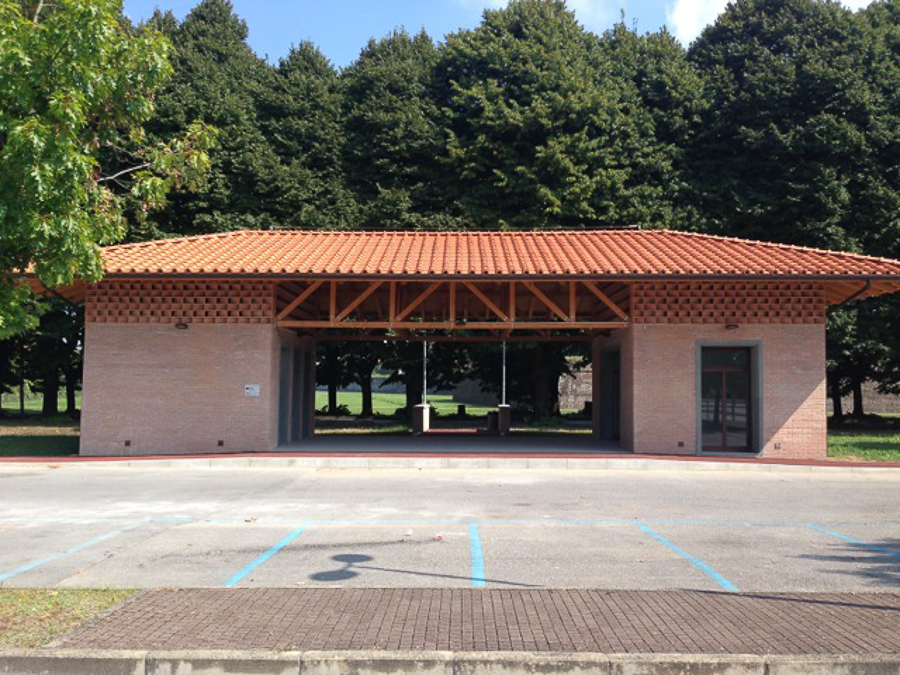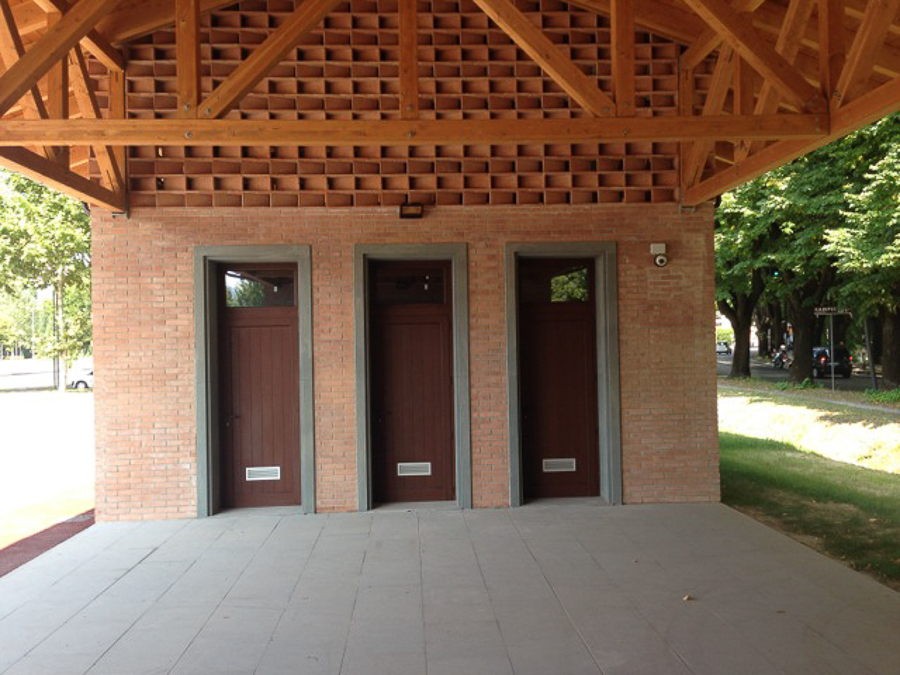 The new tourist bus terminal
2010 – 2014
Lucca (LU), Italy
project
Hans Kollhoff Gmbh
G2BA Architetti Associati
SPIRA Srl
client
Comune of Lucca
The project concerns a new small building as bus terminal placed in the Palatucci parking lot, facing the historical walls and the S.Croce rampart. The new building will be an important touristic spot, in fact will be one of the main visitors entrances into the city of Lucca. The edifice, respecting the historical walls, will be entirely brick-made and characterized by essential lines and shape.
The main objective of the plan is to create a new point for the arrivals and the departures of the tourists to the historical centre. The area will be a meeting place and a waiting room, where the visitors will first contact the operator and then will go, through a pedestrian way, to the real info point located in the "ex-Cavallerizza". It is planned to have the new terminal bus ready to provide people with basic information about cultural events, geographical features, to give out brochures, flyers, to have available books, touch-screen and interactive methods.
The pavilion, hosting the terminal, will have a volume of 200 cubic meter and is divided in a waiting-information room, a roof-covered area and three toilets.
The building will be characterized by materials, morphology, shapes and volumes aiming to respect the historical context.