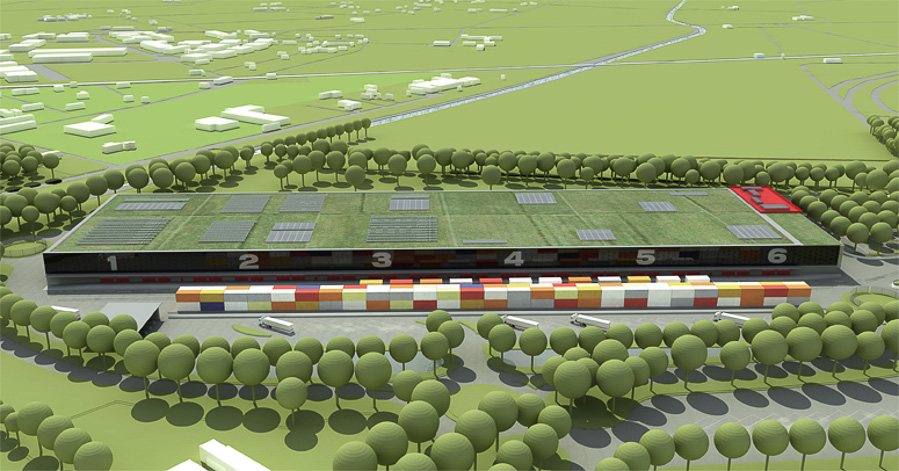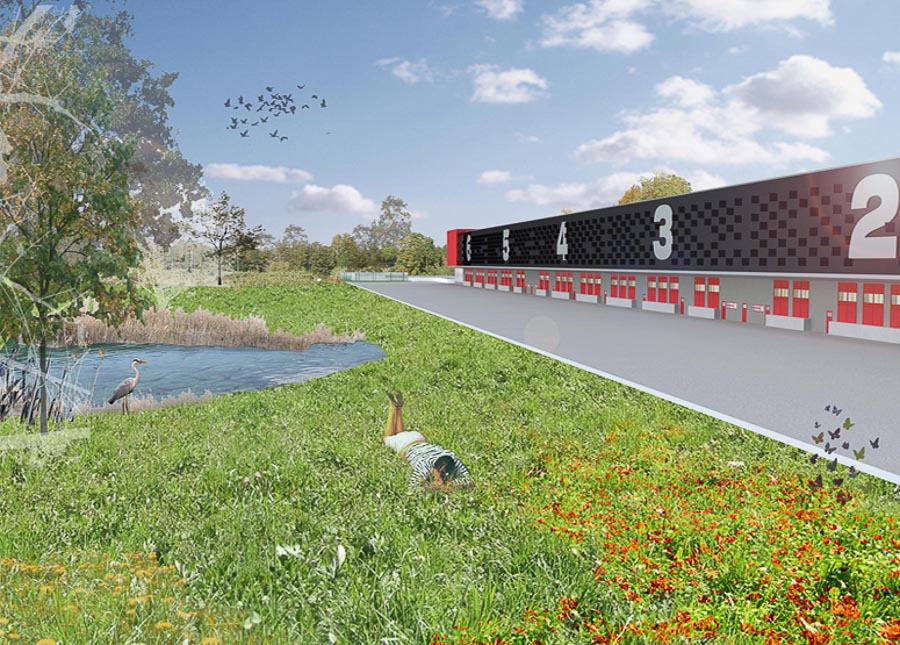 New Intermodal Freights Terminal
2010
Scarlino (GR), Italy
project
G2BA Architetti Associati
landscape consultant
Franchi Associati, Pistoia
client
Private
The New Intermodal Freights Terminal of Scarlino is placed in a industrial area, but it is also connected very close to a territory characterized by important natural features and strong landscape elements.
The building has, therefore, from the first phases of the planning, a close integration with the themes of energy saving and sustainable development (green roof, integrated photovoltaic panels, sky lights, curtain walls, framed windows).
The project is characterized by a strict and essential design and a clear study of the facades and its volumetric relationships. In detail the planning is distinguished by the following points:
Environmental sustenibility:
Low environmental impact;
Works for environmental redress;
Use of renewal energy;
Energy autonomy;
Pollutant emissions control system;
Reduction of the energy dispersion.
Architecture:
Representative and formal elegance;
Essential design;
Minimalism of the surfaces;
Study of the volumetric relationship;
Dynamism of the front elevation.
The planning of the building has been characterized by its large proportions (360 mt for 100 mt) and the appropriate choice of materials and colours maintaining the natural function of use and the relationship with the surrounding area. The volume of the offices (managerial area) is made by metal red panels and is enhanced by a light projection"; the basement of the industrial part is in grey smooth concrete, with the several sectional red metal gates. The outer skin of the volume is created by curtain walls made of polished black panels where is applied the big grey metal number indicating the respective warehouses.
On the front of the northern and southern views are applied several sheets of bent metal elements, colored in red or black depending on the side of the building. Their orientation is made to defer the observer, changing his point of observation, to constantly different and dynamic images of the whole building. The effect is to have a "kinetic" front, which offers continuous chromatic effects, freeing from a very compact and monotonous geometry of the building. The eastern and western views are of translucent glass panels, that contain colored sliding panels. The final result is of a building with important and representative character that aims to innovate the usual architecture of industrial buildings.