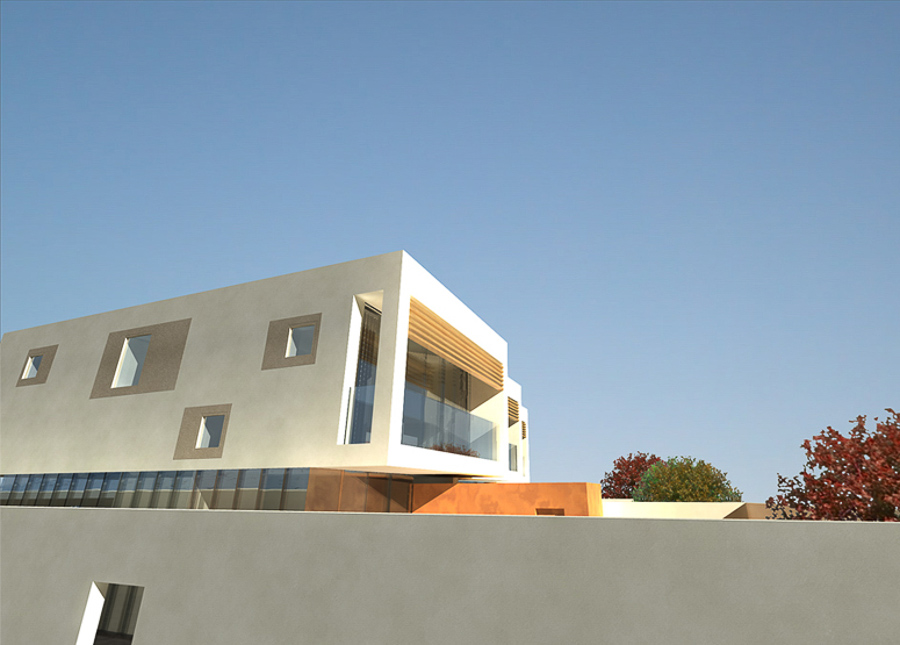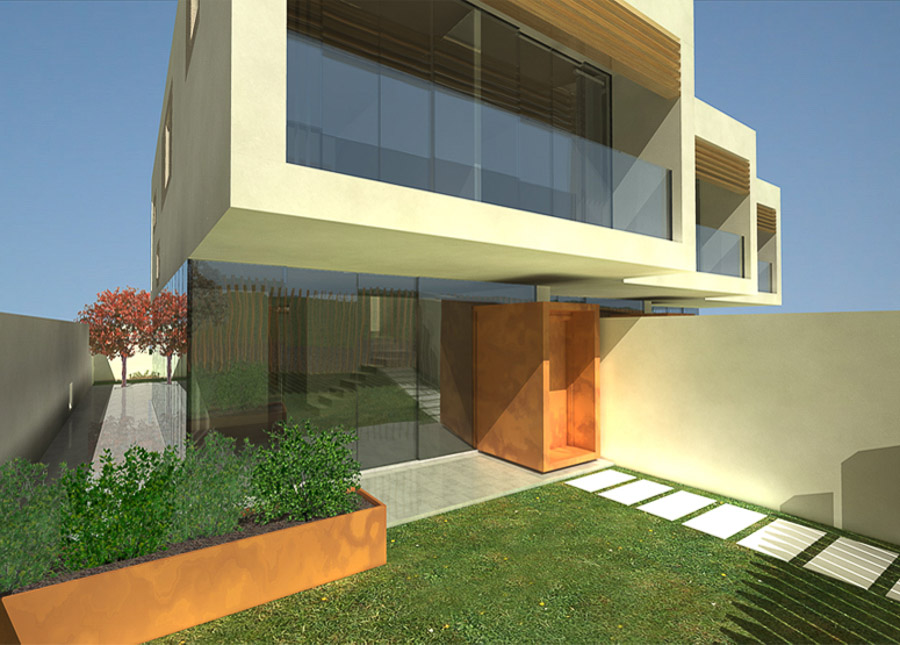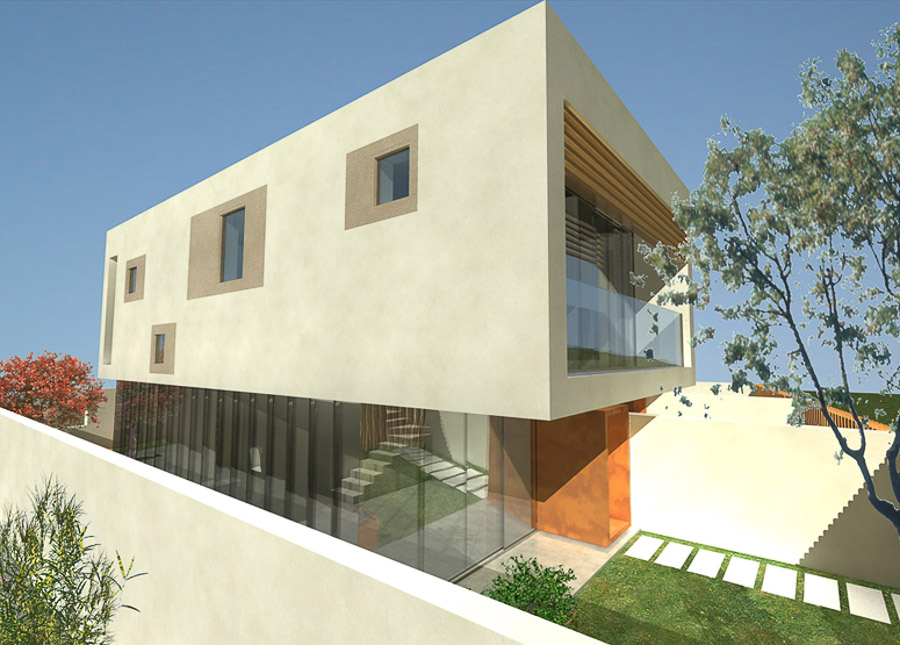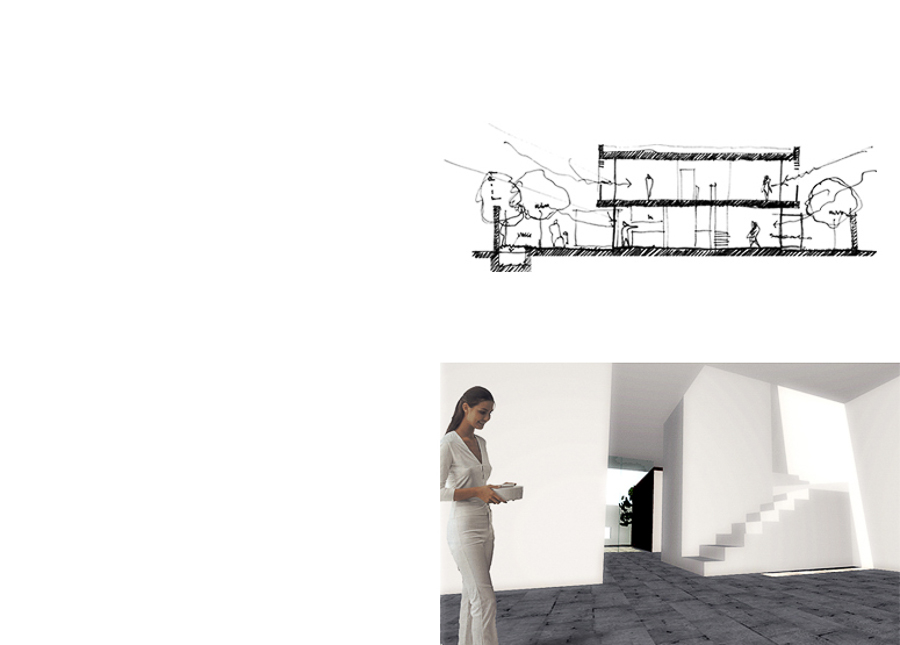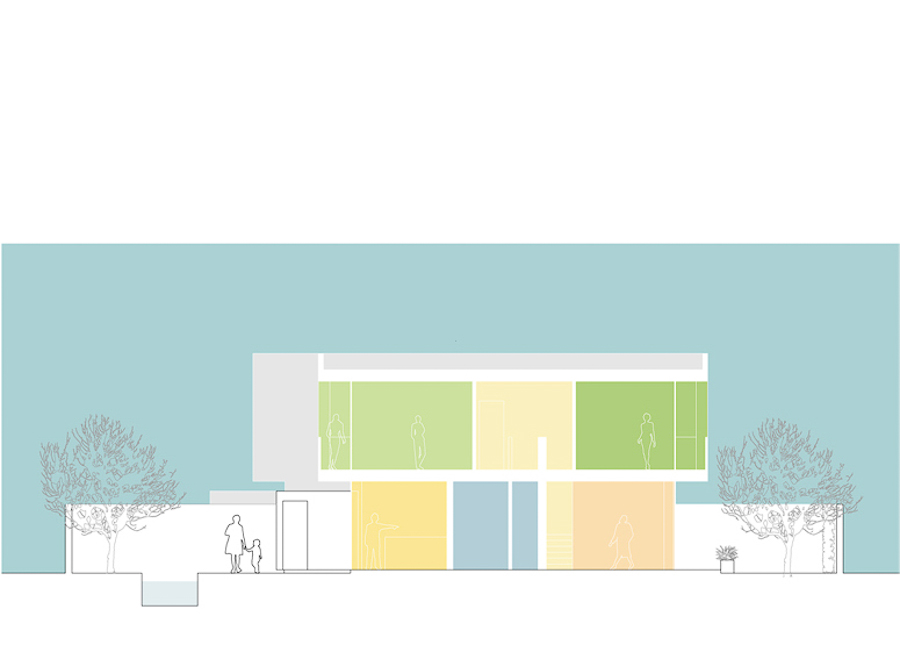 Residential complex
2007-2008
Porcari (LU), Italy
project
G2BA Architetti Associati
client
Private
construction company
Private
The simple volumes of these architectures indicate their internal function of house: the main body on the ground floor has continuous facades of stratifield glass that circumscribe the spaces of the liveng areas.
The building body located on the ground floor is therefore projected to the proprieties boundaries and creates a portion of space intended as an outdoor living room. On the first floor the simple building box contains the bedrooms. The technical room located on the west side and the small hall at east are perceptively distinguisched from the main building, even if adjoining.
The outdoor spaces, kept in the wall enclosures, are partly floored and partly green, enriched by the realization of specific shrub areas and by planting out small trees able to increase the way the whole intervention fits in the ambient and to filtrate the sun during the summer months. A small pool has been realized in each private area.
The finishing of the surfaces is scheduled to be plastered with openings on the boundary, realized by keeping in consideration the distribution of the rooms in the house in such a way to bring out specific visual perspectives. It has been studied a correlation among the fullness of the wall, the emptiness of the openings and the building that rises in the background.
The roofing will be characterized by the realization of high performance photovoltaic and solar panels in order to produce hot water. It is scheduled the utilization of radiant panels on the floor, as well as a general attention is given to the passive requisite of the building; in this direction goes the inclusion of glass surfaces to increase the solar radiation and the natural ventilation in the living areas as well as the positioning of sun-breaker elements to avoid the direct dazzle.