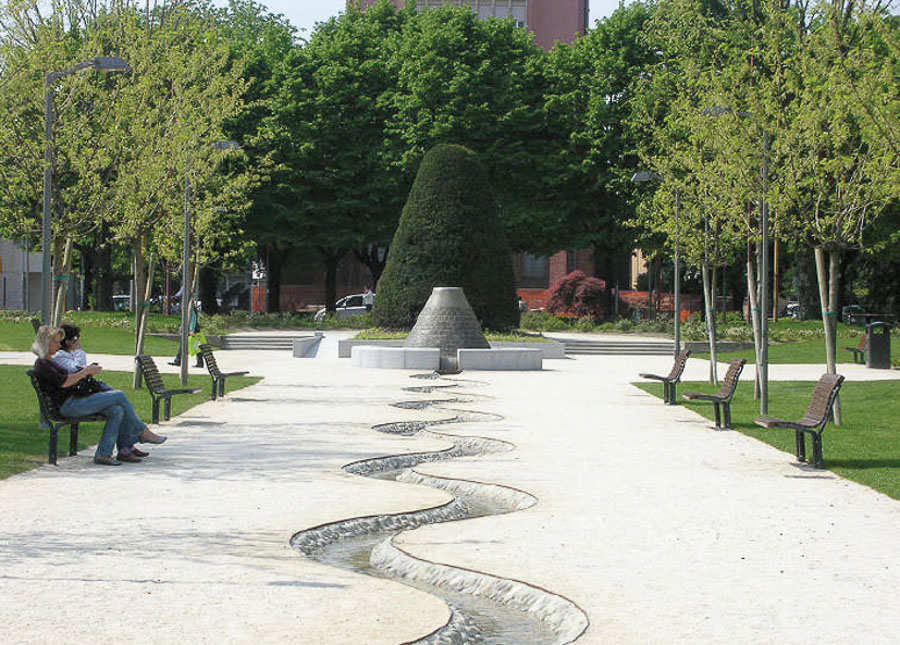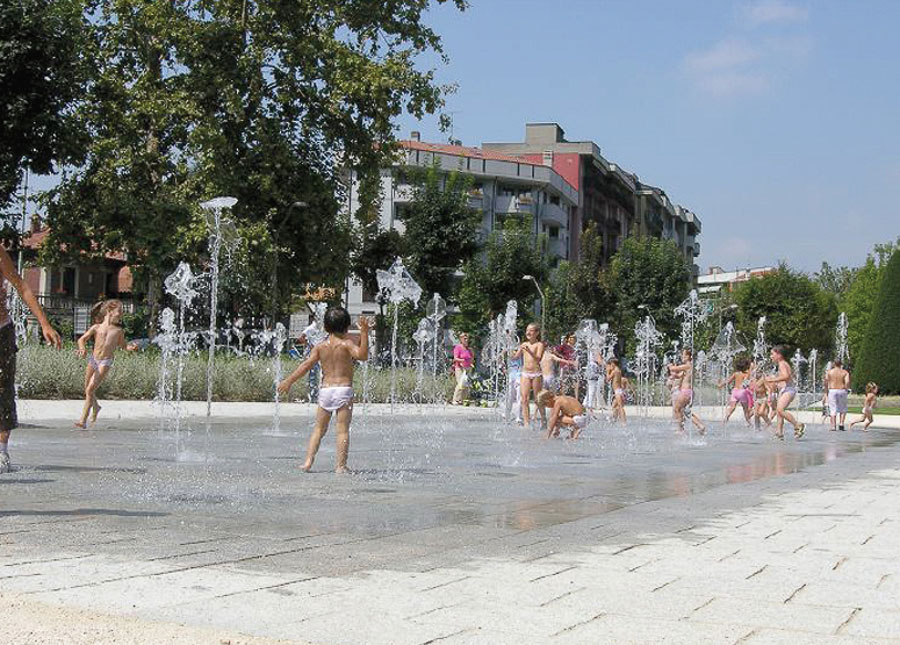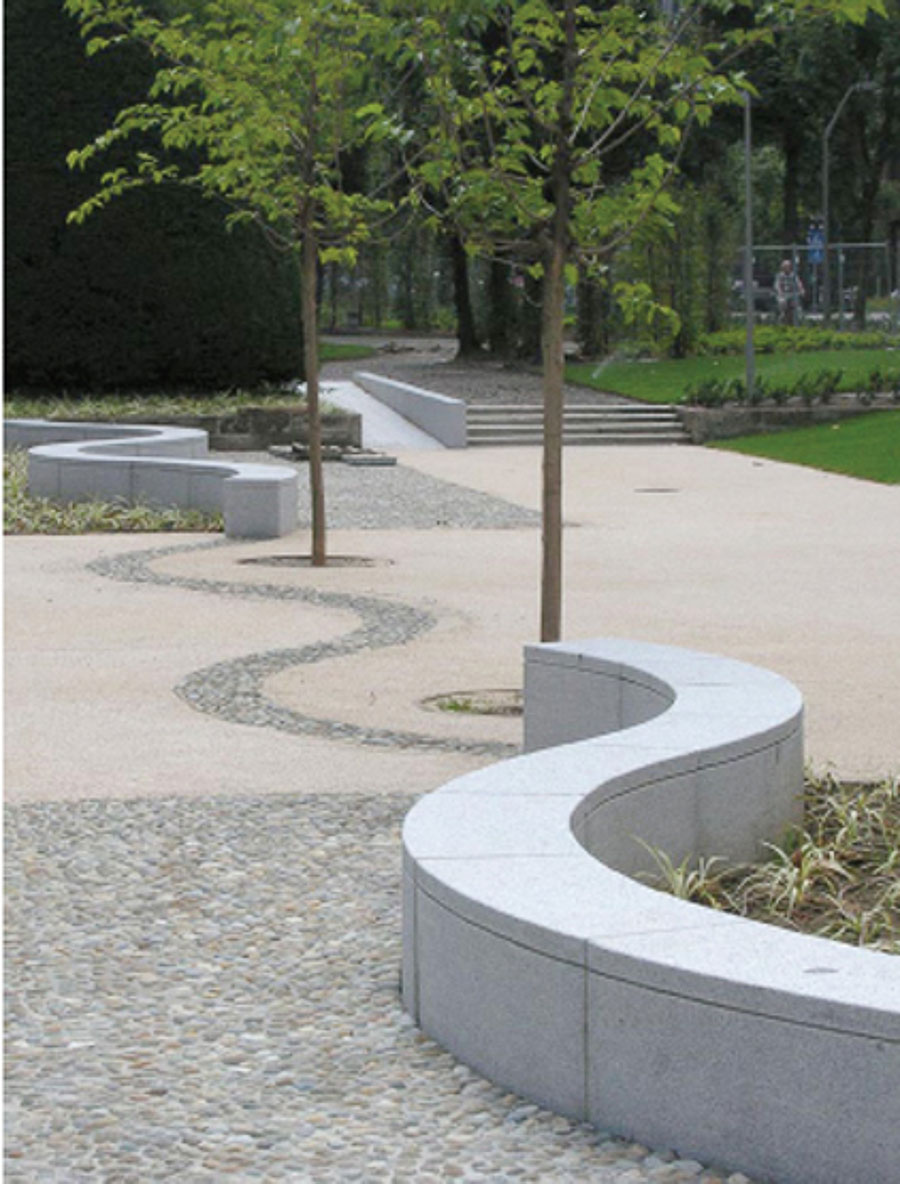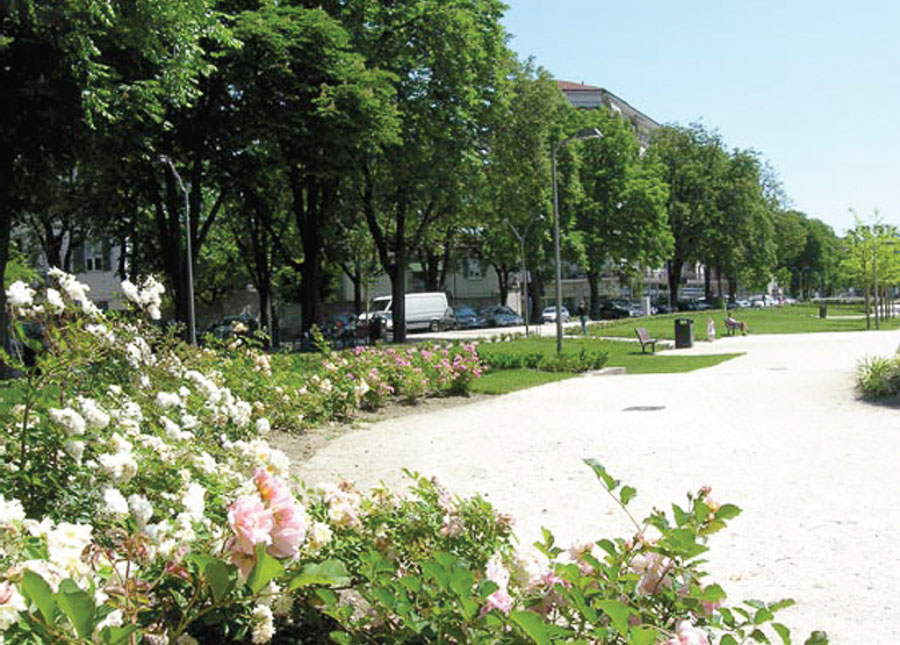 Restoration and rehabilitation of "Giardini del Passeggio"
project 2006
realisation 2008
Lodi (LO), Italy
project
Prof. Annalisa Calcagno Maniglio
G2BA Architetti Associati
Franchi Lunardini partners
Arch. Maria Chiara Pozzana
photo
Franchi Associati
client
Comune of Lodi
The promenade of Lodi is a large tree-lined " formal garden" area. The morphology of the district and the strategic position of the site are of great relevance as this promenade is the "main entrance door" to the city. The garden was built between 1934 and 1950. Previously the site was occupied by the river "Roggia Molina" covered in 1931 by the architect Attilio Fugazza.
The garden is 2.3 hectares wide and covers three sections: two large treed walk-sides and the garden in the central area. Here monuments, lawns, green rooms, slope meadows, staircases, pathways, masts and garden seats are alternated along more than 400 ml.
The main objectives during the phase of study, historical survey, and planning are:
to integrates the garden promenade with the urban green system of the city of Lodi;
to recognize both the ancient and the actual functions and to give a new "meaning" to the gardens;
to respect the original geometry of the ancient garden (listed as historical garden). Any intervention that could change the shape of the garden was excluded;
rehabilitation of some specific areas with new functions;
to insert new element in the garden, without changing its geometry;
to give new spaces to the thematic garden using the water as main element of the promenade.