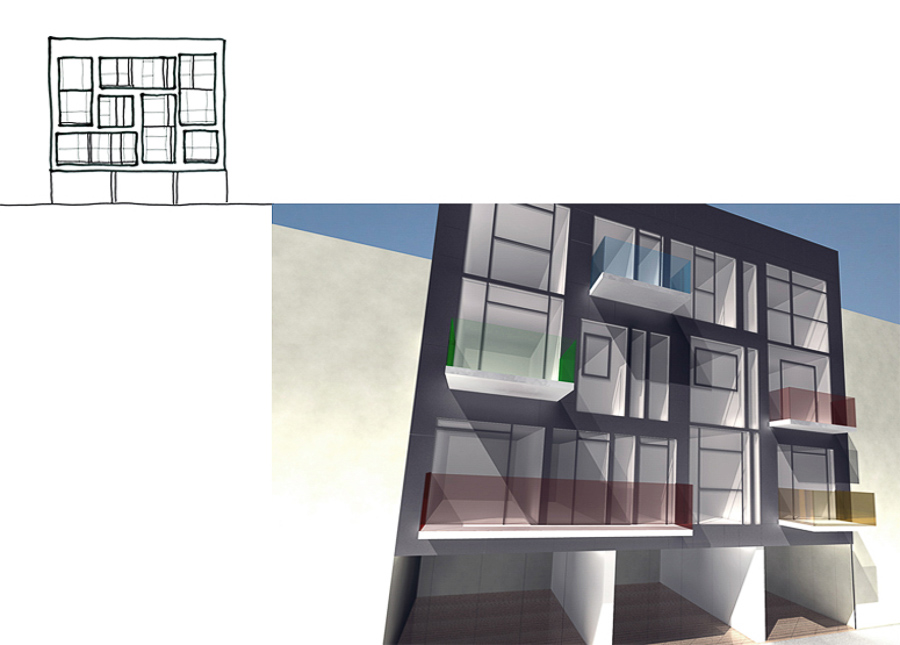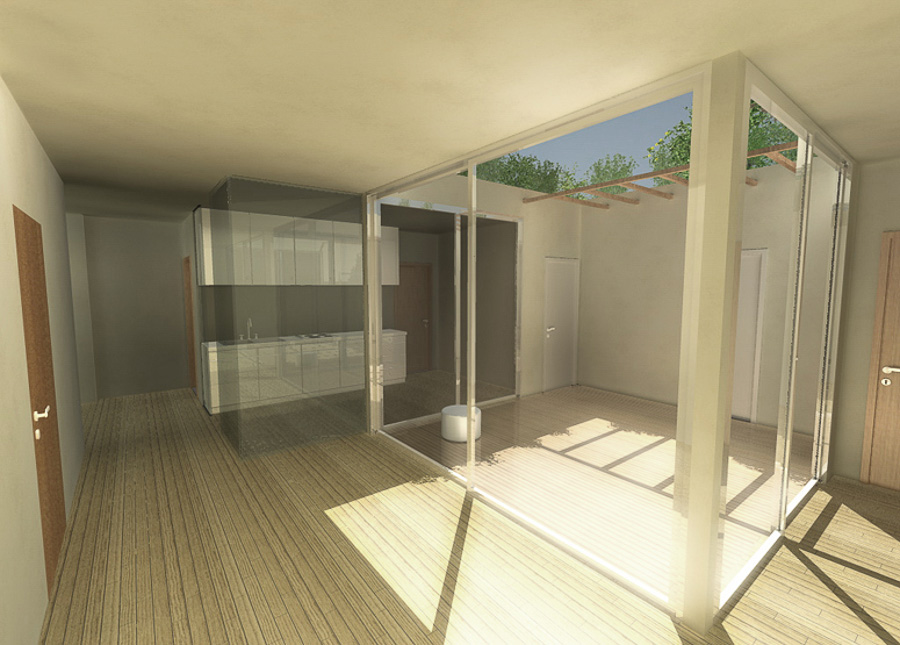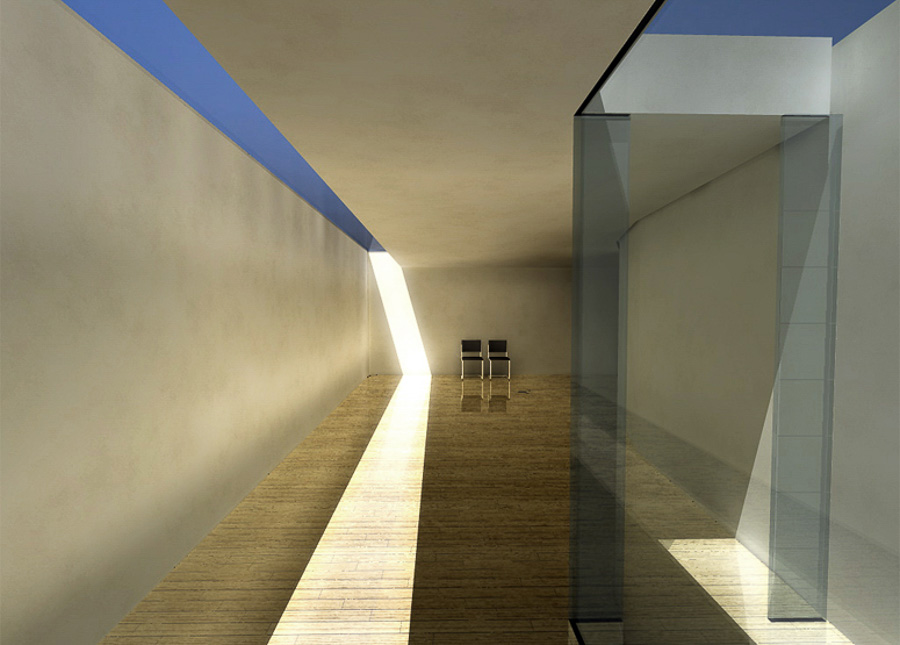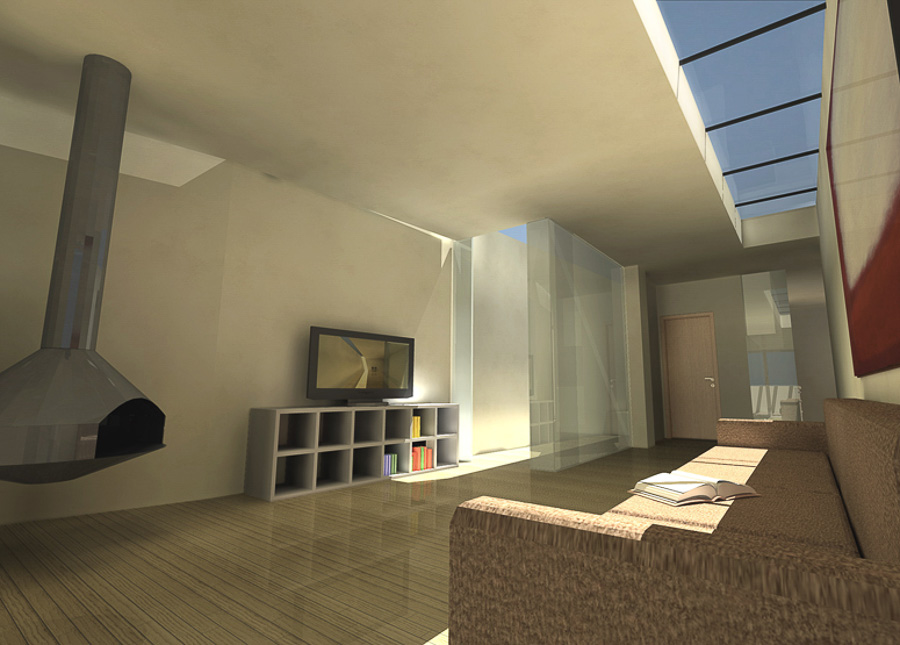 Apartaments and stores building
2008
Montecatini Terme (PT), Italy
project
G2BA Architetti Associati
client
Private
The project regards the reconversion of a building located along one of the commercial streets of Montecatini Terme currently used as accommodation facility. The edifice body has no historical value and morphologically shows the unification of pre-existing buildings witch unable the hotel facility to conform to the modern levels of comfort. The plan, although using the current area, contemplates the total remake of the structure and its new employment: on the bottom floor shops, on the superior floors residences and a roof garden on the top.
The vertical connection are provided by a lift and external stairways covered by vegetal material placed at the back of the edifice. The main prospect follows a rigorous component scheme that keeps into consideration the several overlapping layers: the regular mesh, the fixtures, the windows, the balconies. All these elements contribute to draw a prospect that releases itself from the internal division of the apartments.
The coating is realized with dark lightness. The monotony of the rectangular theme has been unhinged by inserting staggers and interruptions in the openings rhythm wich, togheter with the balconies in coloured glass, give dynamism to the purity of the volume.
On the top floor a continue window on the ceiling brings a zinithal light that marks the daily hours by modulating the lenght of the shadows on the floor and the walls. The living room gives access to the roofing intended as a real roof garden with shrubs, small trees, solarium and relax area.