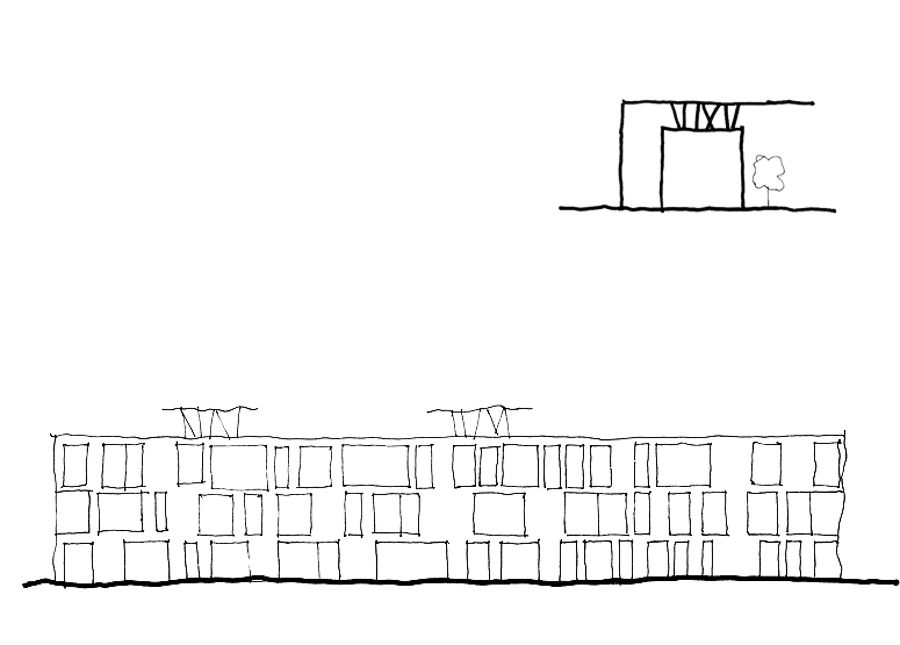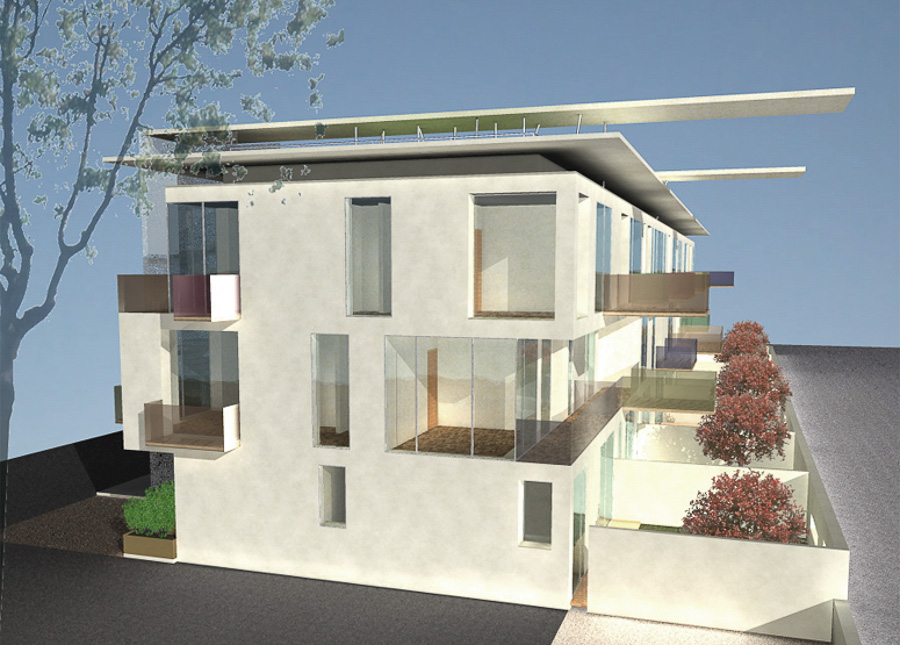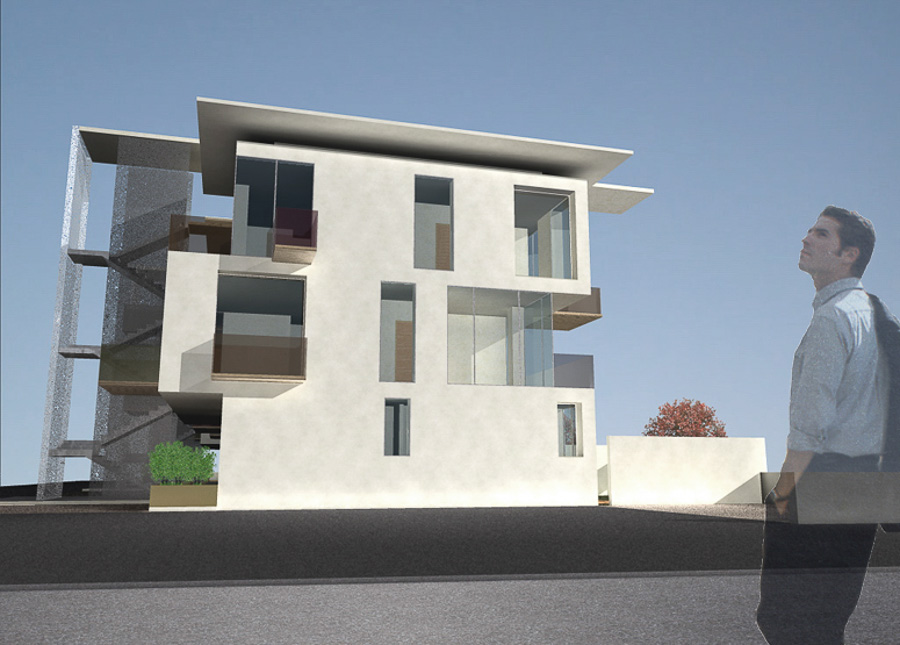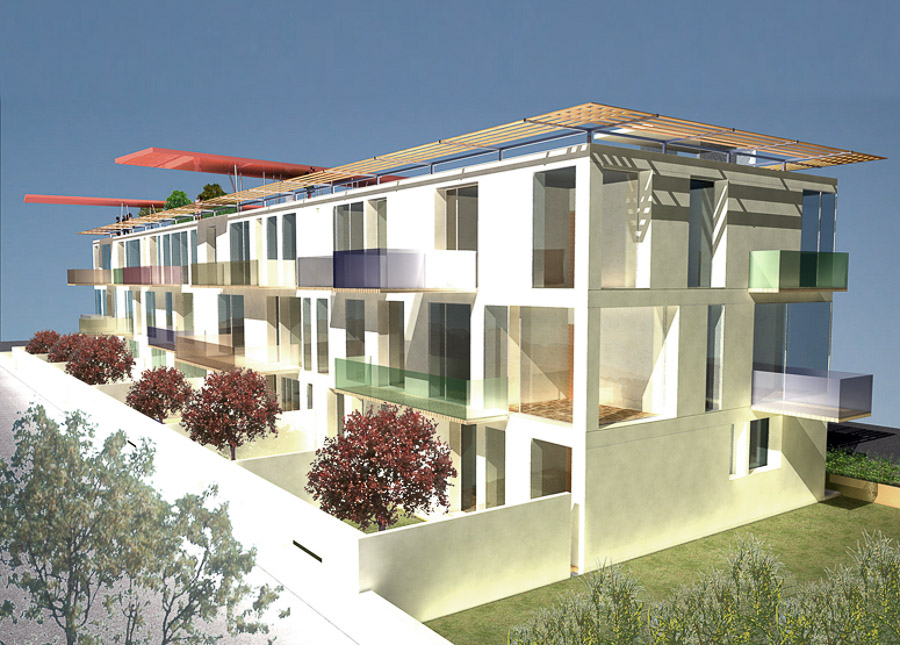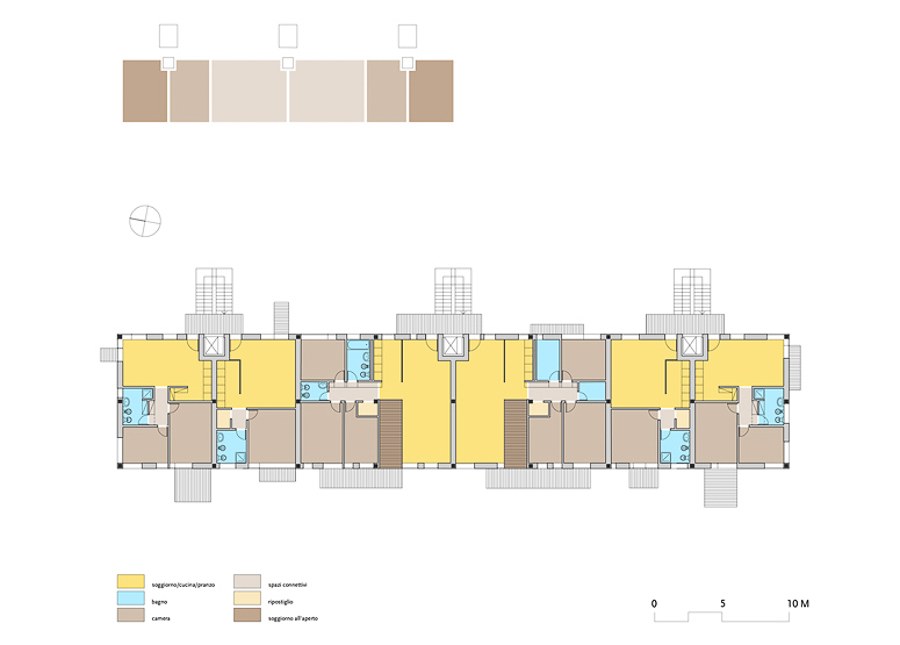 18_F Housing in Porcari, Lucca
2008
Porcari (LU), Italy
project
G2BA Architetti Associati
client
Private
The increasing sensibility regarding the themes of the environment quality and the containment of the energy consumption are involving in an always major way the architecture: the aspects of the so said eco-compatible building industry have become such a relevant theme to modify the approach to the project itself. The planning of a building based on energy sustainable criteria and paying attention on the environment connection nowadays combines aspects that in the past times were studied separately such as the shape of the building or its structure, from the fixture to the technology up to the choice of the materials.
The project of this 18 apartments building constitutes an example that introduces a structural connection with the bioclimatic condition of the place; it combines the planning approach of the house with the use of building technologies and advanced fixtures. All the above is correlated to the energy containment and the capacity of uphold the environmental costs. What previously said applies to the project of the fixtures as well: it is contemplate the use of photovoltaic or radiant heating panels in order to produce energy as well as an overall attention to the passive requisites of the building including the use of glass surfaces to increase the solar radiation and the natural ventilation of the rooms or placing sun-breaker elements to avoid the direct blast. The aim is to realize an "eco-sustainable housing".
A "photovoltaic field", collective equipments and solarium, roof garden, a small pool and a relaxing area have been placed on the roof for the co-owners. On the northern and southern points the building's first floor has overhanging portions. The balconies on the higher floors, of different sizes, contribute to liven the prospect up and to give a dynamic vision also through the proper use of the colour.
The openings, made by using high thermal and acoustic stratified control windows, are floor to ceiling high in order to optimize the solar radiation in the elevations facing to east and west. The component scheme so created, the relation between full and empty areas, has also the purpose of lightning the internal rooms up. The presence of external stairwells as been used as "landmark" element trying to make the most of it by locating them in organic way in the visual report scheme of the east prospect. The stairways will be enriched by a metal mesh where different types of climbing plants can grow and contribute to the natural environmental mitigation.
The apartments, placed on three different levels, will be of three typologies:
Type A, surface of about 70 sq. meters
Type B, surface of about 58 sq. meters
Type C, surface of about 132 sq. meters