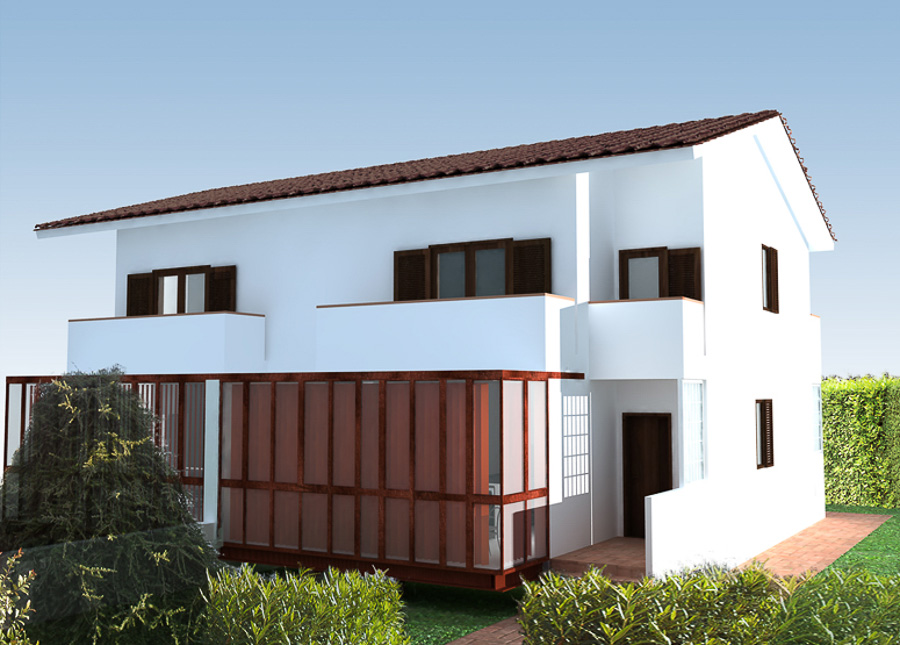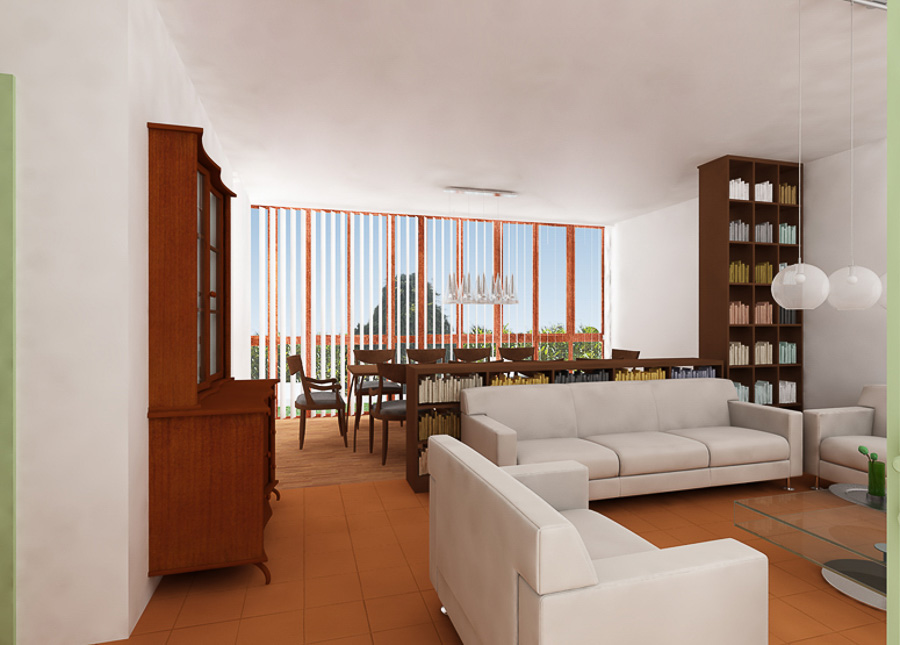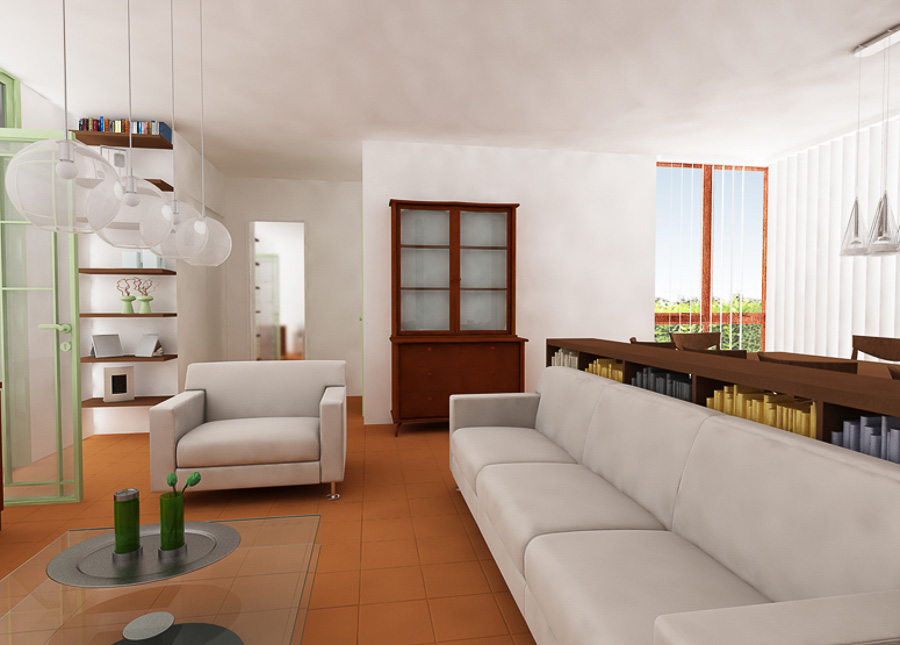 Private house
2010
Gello (PI), Italy
project
G2BA Architetti Associati
client
Private
This private house is located in the countryside of Pisa, on the edge of the small village of Gello. The client requests is to recreate the living room, make it more comfortable to host new furniture and to create a larger dining room.
The idea was to expand the living room to the garden, including the existing balcony. The extension has been accomplished by a projecting volume that houses the dining table and allows to rearrange the living room with a wider and more comfortable couch and new chairs. The new volume has been treated to be easily distinguished from the rest of the house.
The frame is in cor-ten steel. The side walls are made of glass and are entirely opened to the garden. A small wardrobe is set in the right corner of the entrance.