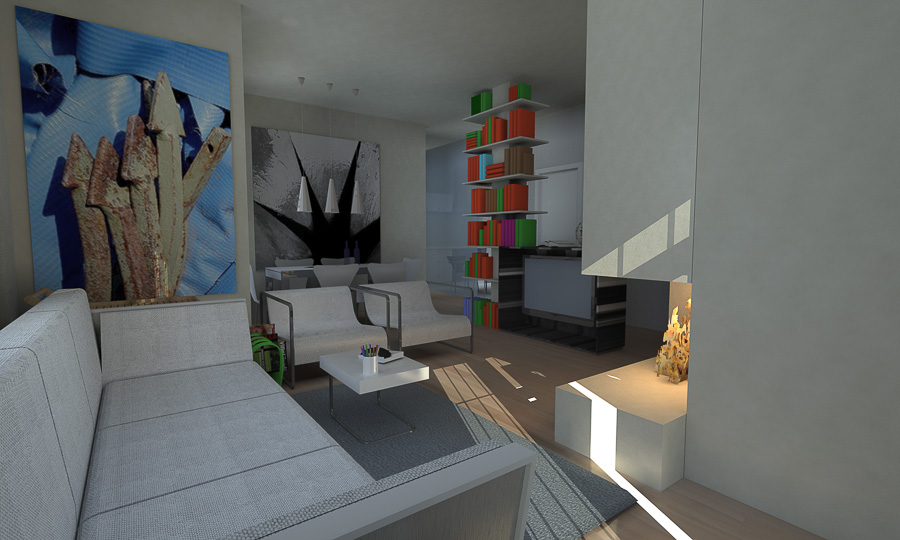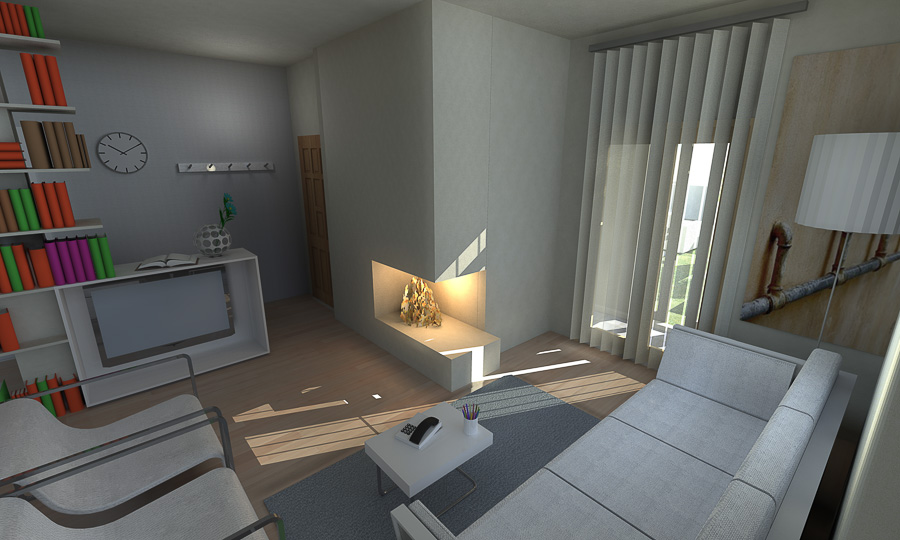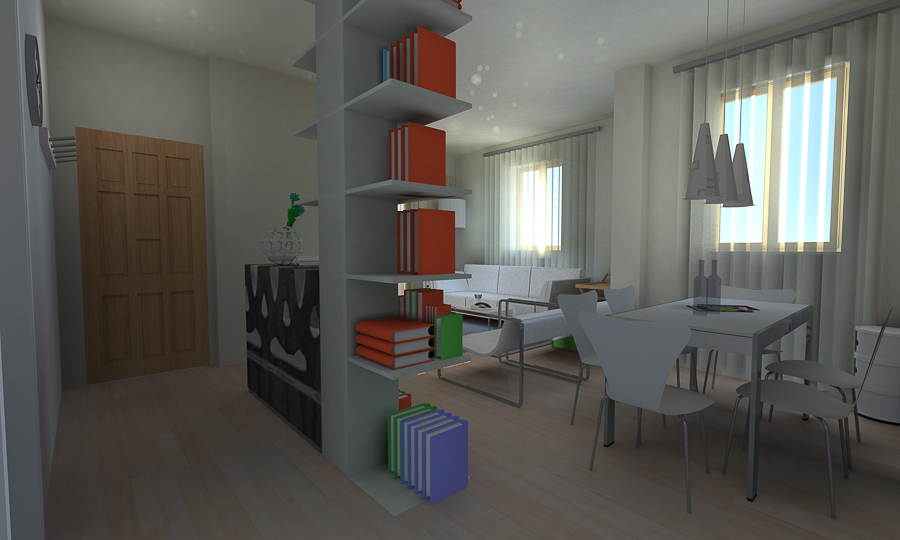 Apartment in Livorno
2011
Livorno (LI), Italy
project
G2BA Architetti Associati
client
Private
The apartment interested by the project of the new interiors is situated on the top floor of a building built in the 70s, in the district of Ardenza, near the sea, in the city of Livorno.
Internally the rooms were very cramped, despite the large size of the accommodation, with brick partitions and with a corridor in the manner of traditional italian flats.
The project involved the redevelopment of the interior spaces, enhancing the brightness given by the free views in all directions and the large windowed walls .
The idea was to create a single fluid space, demolishing the partition walls, linking the living- room and the kitchen and to place a fire place near the entrance, which will become the new hub of the apartment. There were also redesigned the space of the bathroom, recovering space for a shower.
The finishes are a total renovation of the existing pavement in stoneware, with a more contemporary wood, and new tile in the bathroom with a minimalist finish . The kitchen, originally projected with a glass screen from the living room, is made with contemporary features and bright colors.
The project took into account the characteristics of the young client, who wanted to open spaces, living at any hour of the day. The project also includes the development of the wide terrace overlooking the sea, which will be implemented at a later time.